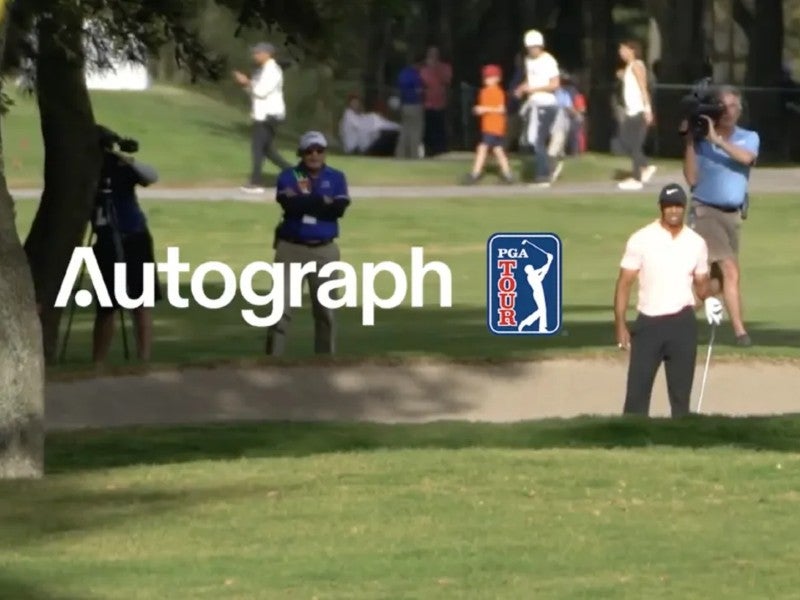 Autograph, the sports and entertainment non-fungible token (NFT) platform co-founded last year by NFL icon Tom Brady, has partnered with US golf's PGA Tour to create a dedicated NFT platform that will see profits given back to its players.
Launching in early 2023, the platform will see digital collectibles created from PGA Tour competition video, data, imagery, and other components, with all the platform's revenue distributed back to tour players.
Collectors will have a chance to earn rewards, including access to exclusive digital in-person and on-site experiences.
Speaking to GolfWeek, the PGA Tour's vice president of media business development Chris Wandell said: "It's a program designed to put money directly in players' pockets.
"It is set up in a way to reward the most popular players and those who are actively marketing their own NFTs. We really want players to lean in and talk about this stuff."
The partnership marks another move by the PGA Tour to financially reward its players amid the growing threat from the Saudi-backed breakaway series LIV Golf.
In recent months, several high-profile players have defected from the tour to join the Saudi-backed LIV Golf including Phil Mickelson, Brooks Koepka, Bryson DeChambeau, Dustin Johnson, Ian Poulter, Patrick Reed, Sergio Garcia, Graeme McDowell, and Martin Kaymer.
Before moving to LIV Golf, Mickelson had campaigned for the PGA Tour to introduce NFTs as a means of letting players monetize their name, image, and likeness.
The golf tour joins several other major US sports leagues to ink NFT deals. The National Football League (NFL) and National Basketball Association both have long-term NFT marketplace deals with Dapper Labs, while Major League Baseball has a partnership with Candy Digital.
Richard Rosenblatt, co-founder and co-chairman of the board at Autograph, said: "We are thrilled to expand our roster of iconic partners with the addition of the PGA Tour as our first professional league.
"Over the last year, we have defined the future of fandom by leveraging NFT technology to bring fans closer to the icons they love across sports, music, and entertainment and each other.
"We look forward to unlocking new potential and offering our community exclusive access to the PFA Tour team through this partnership."
Autograph has added big names to its platform in the last two years, with one of the most notable being golf legend Tiger Woods, who is also a partner in the company.
Other athletes collaborating with Autograph include gymnast Simone Biles, skateboarder Tony Hawk, NFL quarterback Justin Herbert and tennis champion Naomi Osaka.
Woods, who also sits on Autograph's board of advisors, said: "I'm very excited to be a part of this next chapter with Autograph and the PGA Tour. Enhancing the golf world with NFTs will create a connection between us as players and the fans."
In January, the platform raised $170 million of Series B funding and added several new members to its board to continue its upwards scale. The funding round was co-led by a16z and Kleiner Perkins and included investments from Nicole Quinn of Lightspeed Venture Partners, Andreessen Horowitz, and 01A.