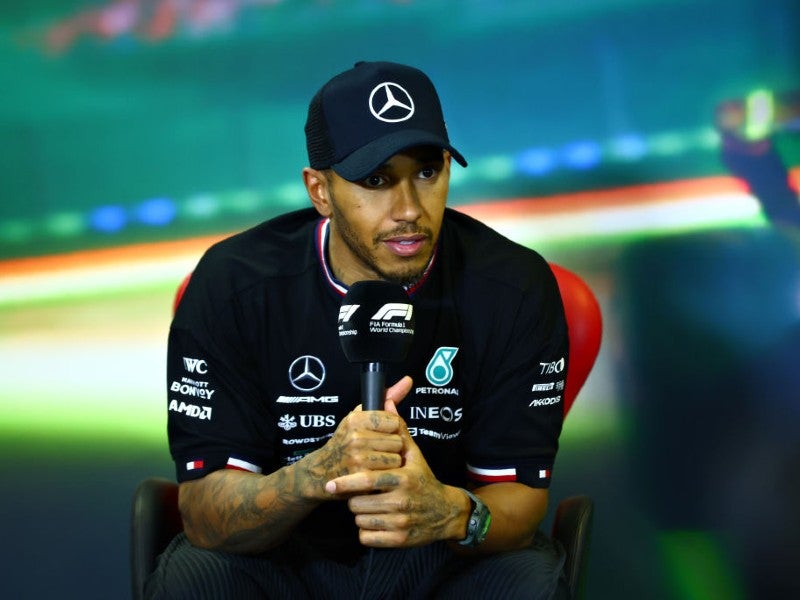 Lewis Hamilton, the Formula 1 motor racing star, has joined the ownership group of American football's Denver Broncos NFL team.
The franchise announced the addition of the seven-time world champion today (August 2) and will join the Walton-Penner family ownership group that acquired the team in June.
The Walton-Penner consortium, led by billionaire Rob Walton, the heir to the Walmart corporation, along with his daughter Carrie Walton Penner and her husband Greg Penner, purchased the Broncos for $4.65 billion, a record fee for a sports team.
In a statement, Walton said: "We're delighted to welcome Lewis Hamilton to our ownership group. He is a champion competitor who knows what it takes to lead a winning team and a fierce advocate for global equality, including in his own sport.
"With over 100 race wins, Lewis is considered the most successful F1 driver of all time. His resilient spirit and standard of excellence will be an asset to the ownership group and the Broncos organization."
The Walton-Penner group, which was one of four bidders, acquired the team from the Pat Bowlen Trust.
It was reported in April that Hamilton had joined one of the consortiums that were seeking to buy English Premier League soccer giants Chelsea.
The 37-year-old reportedly pledged in the region of £10 million ($12.9 million) to the bid that was fronted by Martin Broughton, the former chair of rival Premier League side Liverpool and also of the British Airways airline.
The bid ultimately proved to be unsuccessful as the club was sold to a group led by America Todd Boehly and private equity group Clearlake Capital.
Among his business ventures, Hamilton formed the X44 team which competes in the Extreme E SUV electric motor racing series in 2020, and invested in Neat Burger, the plant-based sustainable burger chain, in 2019.