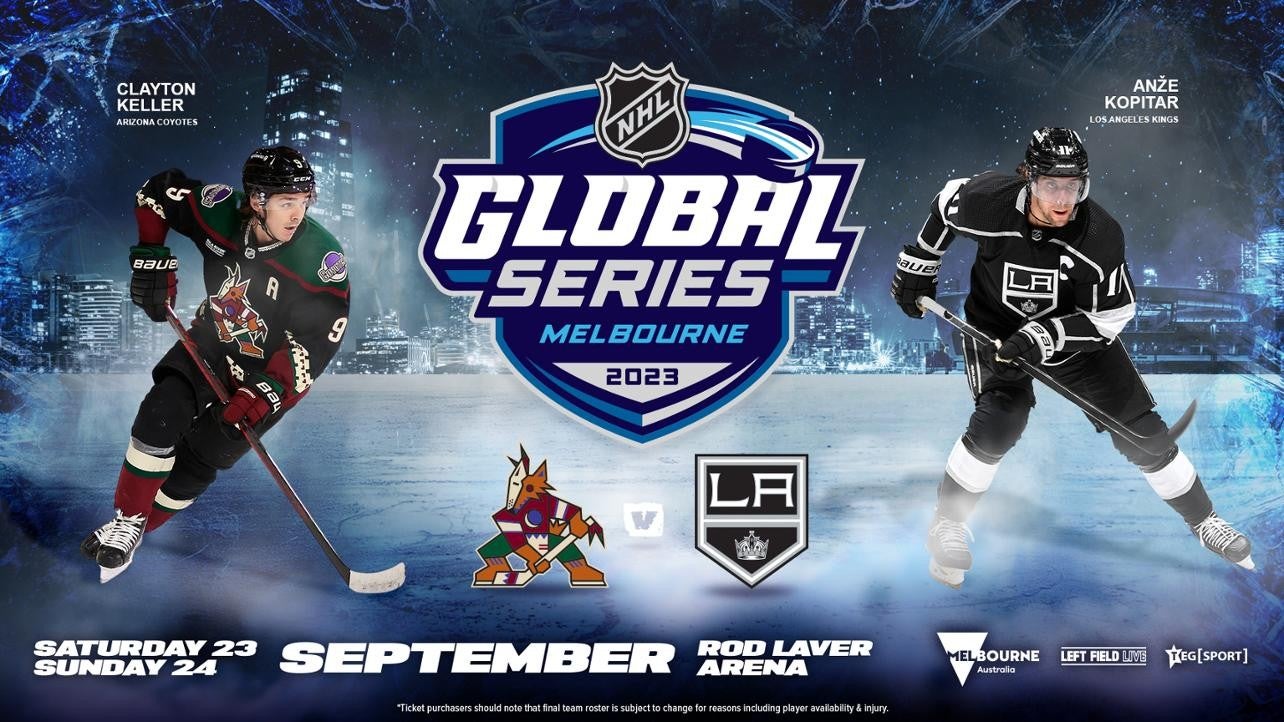 North American ice hockey's NHL will stage games in the Southern Hemisphere for the first time later this year with Melbourne, Australia, to play host to two pre-season fixtures.
The league today (April 12) announced that the Arizona Coyotes and Los Angeles Kings will face off in a pair of games at Rod Laver Arena as part of the 2023 NHL Global Series.
The pre-season contests will be played on September 23 and 24.
The NHL said the move is part of its "commitment to grow the game globally, while furthering the league's international strategy."
The 2023 NHL Global Series – Melbourne will be supported by the Victorian Government through its tourism and major events agency, Visit Victoria, alongside event promoters TEG Sport and Left Field Live.
NHL Commissioner Gary Bettman said: "We are delighted to bring the excitement and passion of the National Hockey League to the dynamic city of Melbourne and the great sports fans of Australia with the 2023 Global Series games.
"The Arizona Coyotes and Los Angeles Kings are two of our league's rising young teams and among our most innovative and adventurous franchises. We look forward to their two games at Rod Laver Arena and know this history-making visit will thrill our many avid fans in Australia and cause so many more throughout the sports-loving nation to be captivated by our great game."
The NHL's first foray into the Southern Hemisphere will not be the first international trip for either the Kings or Coyotes.
The Kings most recently played two pre-season games in China in 2017. In addition, the franchise has played pre-season games in Austria (2007) and Germany (2011), as well as regular season matches in the UK (2007), Germany (2011), and Sweden (2011).
In 2010, the Coyotes played one pre-season game in Latvia and two regular-season games in Czechia.