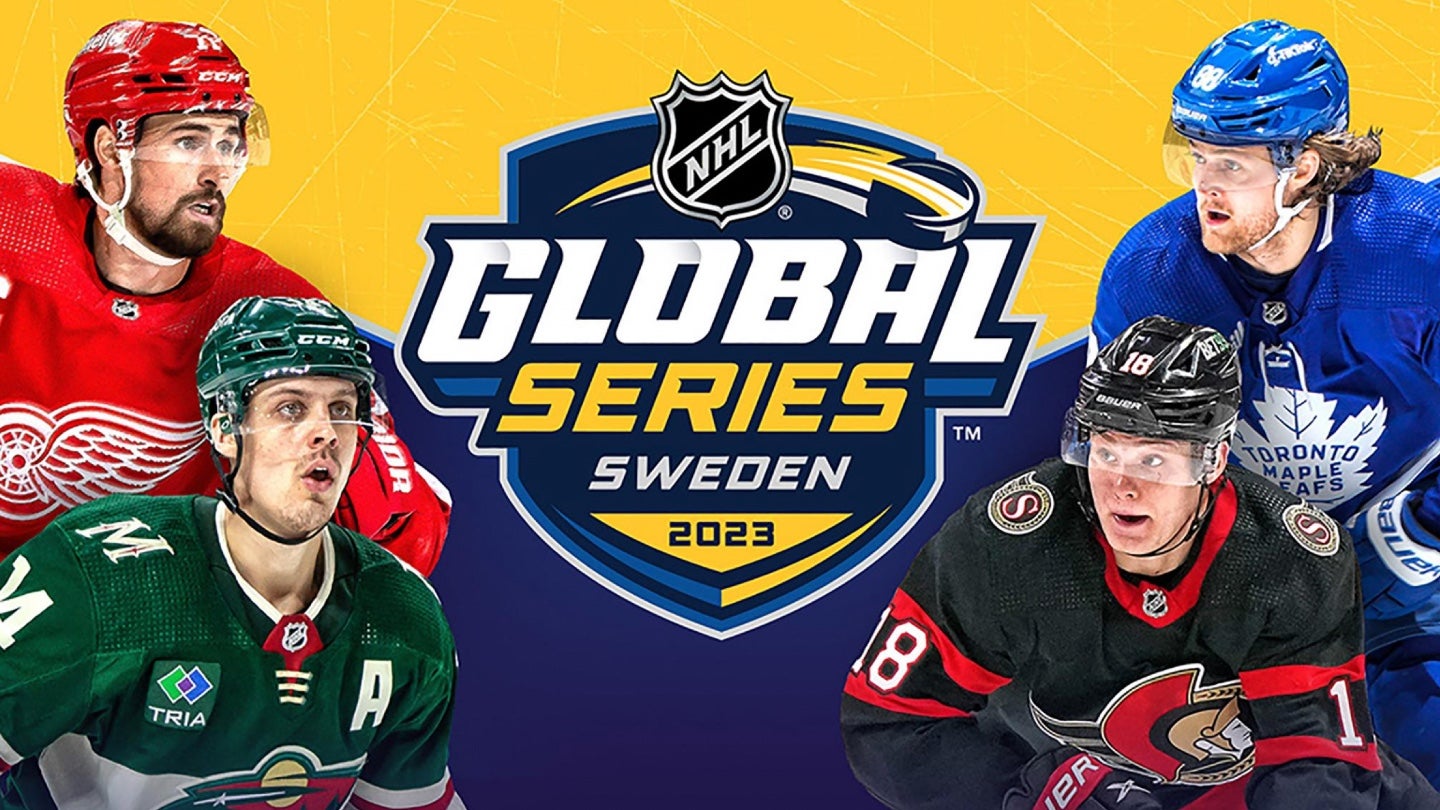 North American ice hockey's NHL will return to Sweden as part of its annual Global Series in November.
From November 16 to 19, the Detroit Red Wings, Minnesota Wild, Ottawa Senators, and Toronto Maple Leafs, will play four regular-season games against each other in a round-robin format, the league confirmed yesterday (April 26).
All games will take place at Avicii Arena in Stockholm, with this being the first set of NHL fixtures in Sweden since 2019.
The NHL has said the series will also include a "global fan tour and viewing parties, coaching and officiating clinics, and a concert and business summit."
In total, of the 38 regular-season NHL games to have taken place outside North America, 32 have been held in Europe, and 12 in Stockholm. The league is extremely popular in Sweden, and in 2022 that country produced the third-highest number of contracted NHL players – 225, behind only the US and Canada.
In February, online betting site Unibet became an official NHL partner in the Scandinavian country.
The 2023 NHL Global Series is being promoted by the Sweden branch of Live Nation, with CCM, Fastenal, SAP, and Upper Deck secured as commercial partners.
The series' official media partners will be European broadcast heavyweight Viaplay (the NHL's Swedish TV partner), and Aftonbladet.
The NHL has said these games will "reward the legions of loyal and passionate fans in Europe that enjoy live NHL games …"
It marks the second trip to Stockholm for the Red Wings and Maple Leafs, the third for the Senators, and a Swedish debut for the Wild.
Earlier this month, it was announced that the NHL will stage games in the Southern Hemisphere for the first time later this year.
Melbourne, Australia, will host two pre-season fixtures, between the Arizona Coyotes and the Los Angeles Kings on September 23 and 24.