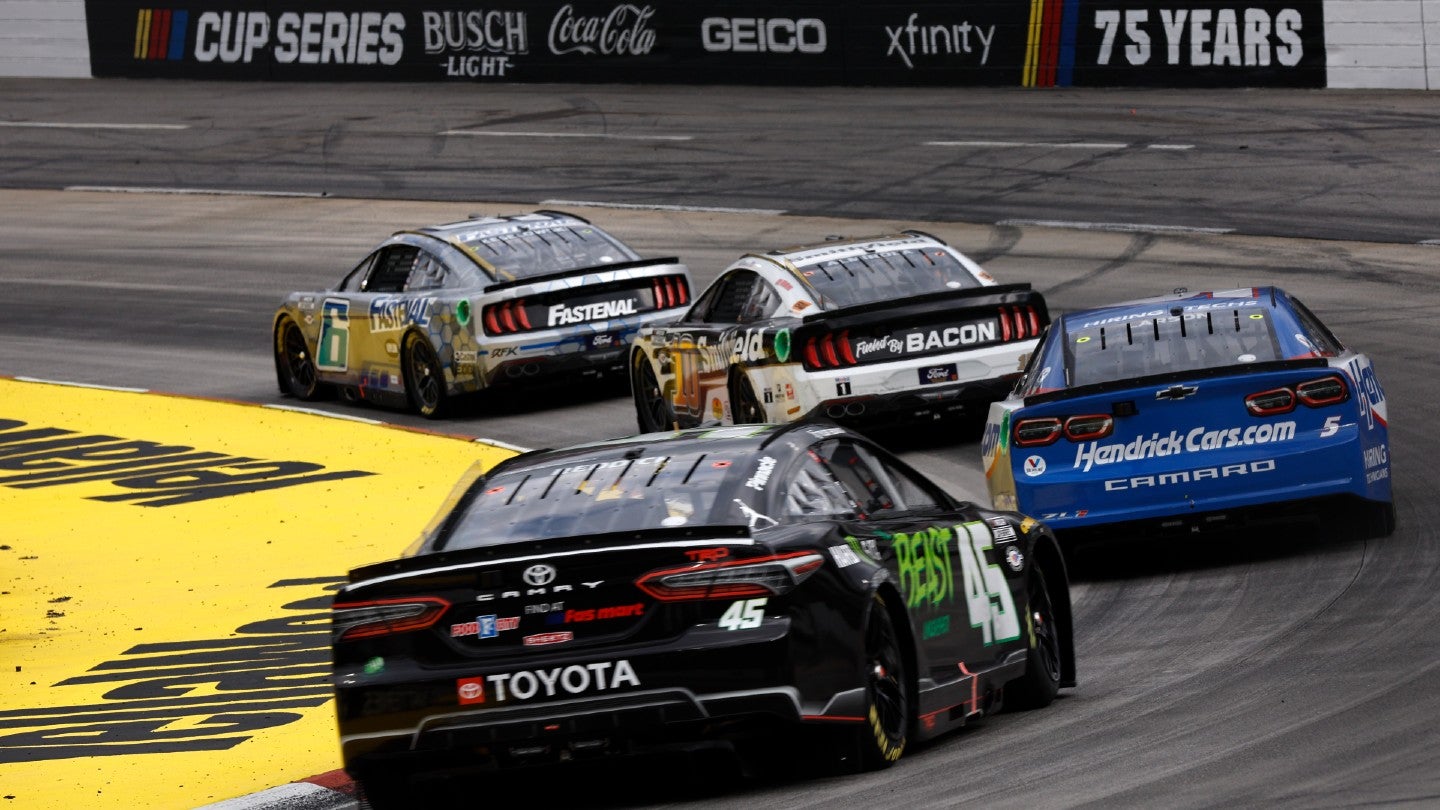 Nascar, the US-based stock car racing series, has committed to reaching net zero operating emissions by 2035 as part of its sustainability drive.
The series said it aims to reduce its carbon footprint across all scope 1 and 2 emissions – those that come from sources that Nascar controls or that are associated with the company's purchased electricity – over the next 12 years through operational changes, investments, and new partnerships.
Nascar said its commitment will be aided by the launch of Nascar Impact, a new platform highlighting sustainability, community engagement, and other social initiatives.
Eric Nyquist, Nascar's chief communications and impact officer, said: "It's an ambitious goal but one that holds us accountable as we begin to think about sustainability differently.
"There is much work to be done but the fundamental objective is clear: we must reduce our emissions over time."
The commitment deadline was determined following an assessment, which measured total carbon emissions from all Nascar offices, owned racetracks, national series races, and other operations in 2022.
The results will be used as a baseline for future emissions reporting.
The project builds on Nascar's near-term sustainability goals, which include the pursuit of 100% renewable electricity at Nascar-owned facilities and racetracks. Other initiatives include using sustainable racing fuel, introducing comprehensive recycling across offices and tracks, and installing on-site electric vehicle charging stations.
The series will release an annual Nascar Impact Report that will measure the total impact across sustainability, community engagement, diversity, equity and inclusion, and other impact-related programs.
Nascar's head of sustainability Riley Nelson said: "This begins the next phase of our sustainability effort.
"Measuring our carbon footprint will become an annual process, and as we improve year-over-year with the support of the industry, we'll identify new ways to contribute to a cleaner and healthier environment."
Motor racing's prestigious Formula 1 (F1) has also committed to achieving a net zero carbon footprint by 2030 as part of its sustainability project that began in 2019.
As part of its goal, new powertrain rules come into effect in 2026, which include a target of 50% electrification of the power unit and the development of road-relevant 100% advanced sustainable fuels.
The commitment has seen teams strike sustainability-focused deals, including Ferrari's sponsorship agreement with banking firm Santander. The Mercedes F1 team, meanwhile, has added several partners to its 'Sustainability Working Group', which aims to advise the team on its ambition to become the world's most sustainable professional sports organization.
As part of its seven-year contract extension to hold the Singapore Grand Prix struck last year, race promoter SGP and the Singapore Tourism Board also pledged to work together to reduce the carbon footprint of the event by switching to renewable energy sources, using sustainable materials, and increasing recycling efforts.
Last month, the Las Vegas Grand Prix struck a partnership with technology infrastructure company Switch to support the race in its sustainability goals and to help F1 achieve its emissions commitment.
Image: Jared C. Tilton/Getty Images