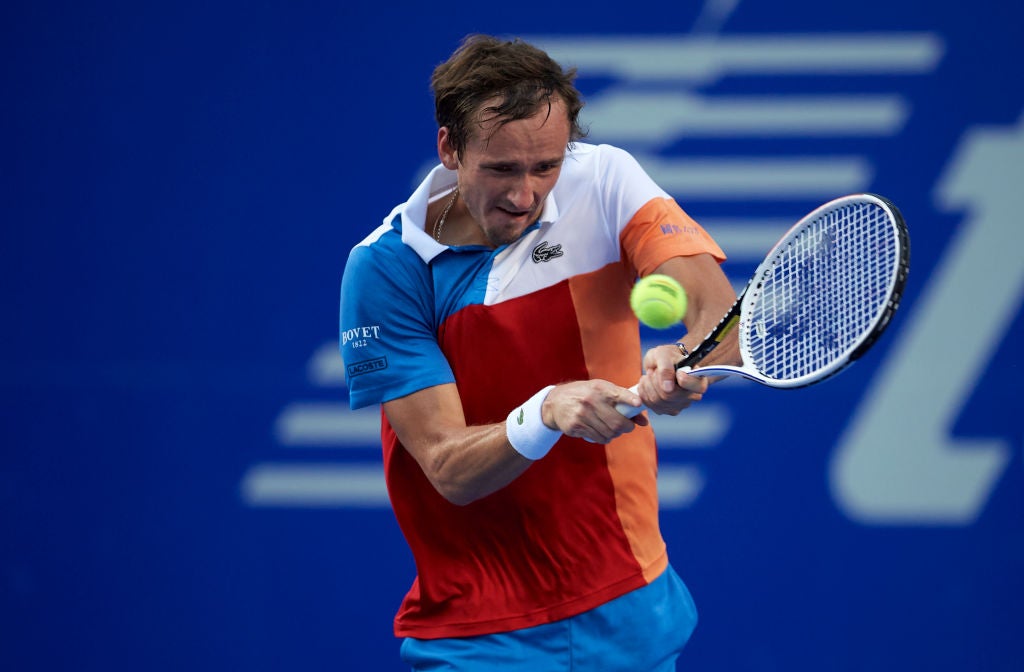 International sports federations have continued to take severe measures against Russian and Belarusian teams and athletes over the last 24 hours, coming down hard in response to Russia's ongoing invasion of Ukraine, which began on February 24.
Some of the key decisions yesterday (March 1) came from the worlds of tennis and motorsport – two sports with high-profile Russian involvement.
The International Tennis Federation (ITF), and motorsport's governing body, the FIA, have both opted to take up some, but not all, of the current recommendations from the International Olympic Committee (to exclude all Russian teams and athletes for the foreseeable future), by choosing to allow individual athletes to compete as neutrals under a neutral flag and without their country's national anthem being played.
This will apply across competitions and series' such as motor racing's Formula 1 (F1), in which Nikita Mazepin of the Haas team is the sole Russian representative, and in tennis's ATP (men's) and WTA (women's) tours. Earlier this week, Russia's Daniil Medvedev became the top-ranked men's tennis player in the world, and this decision means he will be able to carry on playing at tournaments.
However, in the case of the FIA, Russian drivers can still be banned from individual races organized by that body by the individual national associations of each specific country – and after the FIA statement came out, Motorsport UK did just that.
It announced that it will refuse to recognize licenses from competitors from Russia until further notice – meaning that Mazepin will not be able to race at the British Grand Prix at Silverstone later this year.
Mazepin's father, who is believed to be linked to Russian President Vladimir Putin, provides financial backing to Haas through sponsorship – meaning that the family's overall relationship with the team is now the subject of intense discussion.
The FIA and ITF will also ban specific Russia and Belarus-based teams, as well as the national squads which would have competed at events like tennis' ATP Cup and Davis Cup, and in the FIA Motorsport Games, for example.
Both governing bodies have also chosen to suspend the Russian national federations in those sports, and to reallocate events which would have taken place in that country later this year – F1's Russian Grand Prix, originally set for Sochi in September, and a joint ATP and WTA event which were scheduled to take place in Moscow.
Other international federations to have taken decisions over the last 24 hours, in the wake of the Russian invasion which has so far left at least 450,000 people displaced (according to independent estimates) and has seen at least 250 civilians die, including table tennis' ITTF, rugby league's IRL, basketball's FIBA, World Lacrosse, mixed martial arts' IMMAF, cycling's UCI, and World Triathlon.
Almost all of these, with the exception of the UCI, have gone for blanket bans – no athletes, teams, or officials will be allowed to compete in tournaments or competitions they are organizing.
Cycling's governing body, however, has opted for an approach similar to its counterparts in tennis and motorsport. Russian and Belarusian teams and organizations will not be allowed to compete but specific riders from those countries will – provided they are linked to a team from another country and do not display nationalistic clothing or symbols while doing so.
The UCI is suspending six teams in total and also canceling five scheduled events on its 2022 international calendar that had been set to take place in Russia and Belarus.
However, the governing body has said that in these special circumstances it will introduce specific measures enabling Russian and Belarusian riders to register with other teams on the circuit and that it will not suspend either country's national federation.
These decisions add to those taken by upwards of 20 international federations against Russia and Belarus late last week, over the weekend, and early this week.
The IOC's recommendations of sweeping sanctions are in part because Russia broke the Olympic Truce – a period around each Summer and Winter Olympic Games during which a theoretical truce is in place, as per a recent United Nations charter.
The IOC has said that for any tournaments and events for which a full athlete and/or ban is not practical – which could end up applying to the Beijing Winter Paralympics, set to start on March 4 – a ban on anthems and clothing (as reported above) is recommended and that Russian and Belarusian athletes should compete at neutral venues.
In the case of the Paralympics, the International Paralympic Committee is meeting today (March 2) to discuss the issue.
The IOC added that, ordinarily, it would not punish athletes for the decisions of their government but that the Ukraine war represents an exceptional circumstance and that the decision has been made to "protect the integrity of global sports competitions and for the safety of all participants."
The governing body has also removed the Olympic Order award it bestowed on Putin in 2001, as well as taking back similar awards from the country's deputy prime minister and deputy chief of staff of the Presidential Office.
Yesterday, meanwhile, saw Russian oligarch Alisher Usmanov suspend his duties as president of the International Fencing Federation – after having his assets frozen by the European Union.