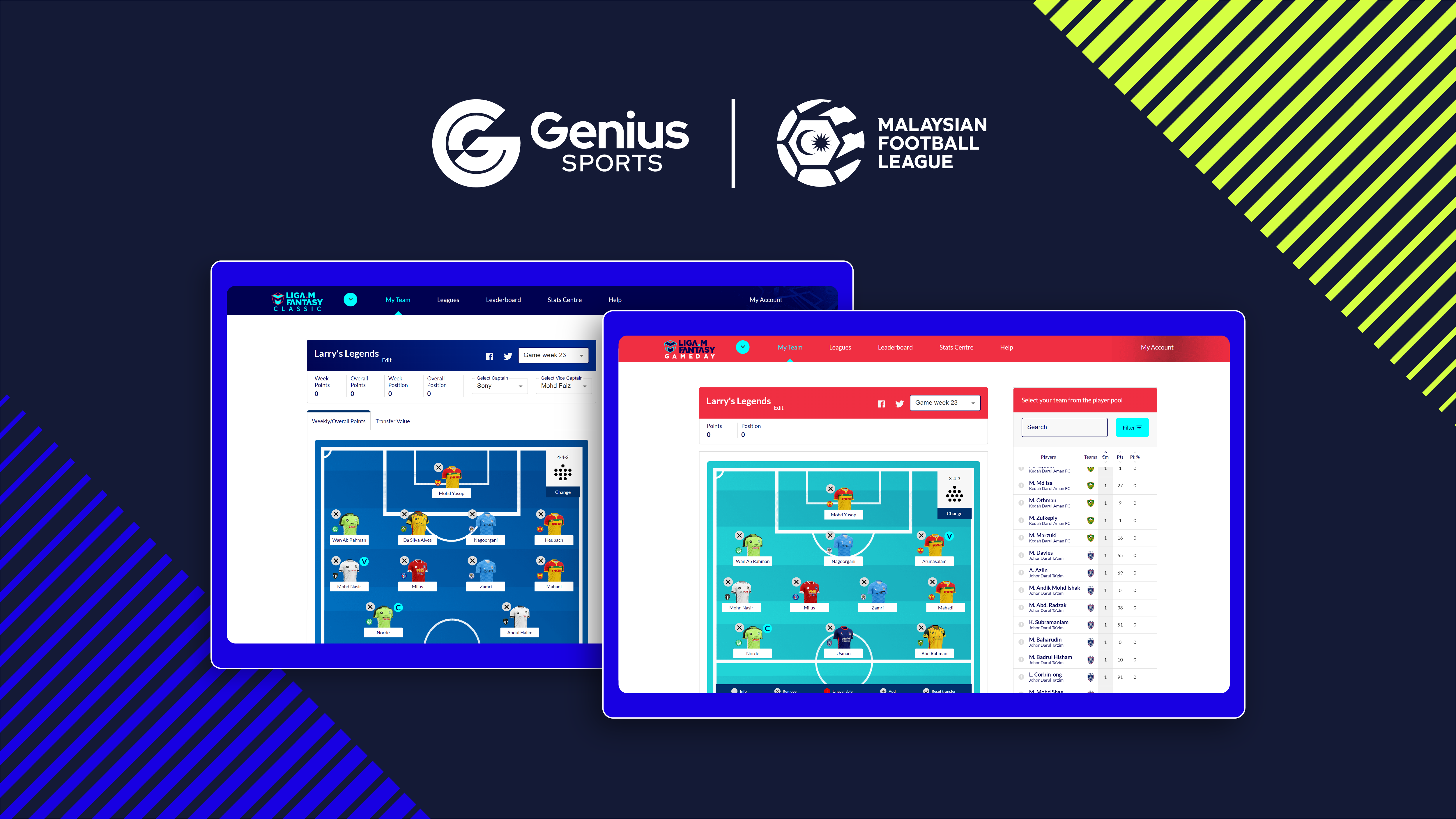 The Malaysian Football League (MFL), the governing body for the country's top-tier soccer competitions, and Genius Sports, the international sports data technology company, have expanded their existing partnership to cover interactive fan engagement and free-to-play games.
Through the deal, announced today (June 8), Genius will provide "a range of highly immersive sports entertainment products for Malaysian football fans."
The company's tech will power the MFL's Liga M Fantasy, a newly launched fantasy football game, as well as a planned gameday fantasy tool and a live prediction platform, all of which are aimed at driving fan engagement.
This new agreement builds on the official data and integrity partnership that was agreed between Genius Sports and the MFL in 2021.
It follows similar free-to-play partnerships that Genius has agreed this year with golf's DP World Tour (formerly the European Tour), the International Ice Hockey Federation, and the Mid-American Conference, among others.
Genius says the games are intended to "deliver year-round content while providing our partners with valuable first-party data for them to better understand their fans."
Stuart Ramalingam, chief executive of the MFL, said: "With the rapid expansion of their business offerings particularly in the field of fan engagement, we are thrilled to grow our partnership with Genius Sports.
"The MFL is excited to finally deliver our very own launch version of Liga M Fantasy that is engaging, interactive, and tests our fans' incredible knowledge of our competitions. By implementing official new fantasy and predictor games with Genius, we will take vital steps towards achieving these core goals and continue to offer improved features year on year."
Mohamed Feizel, head of sports tech for Asia-Pacific at Genius Sports, said: "Across official play-by-play data and bespoke free-to-play games, Genius Sports is helping to power the MFL's entire digital ecosystem.
"We're very proud to expand our partnership with one of the most innovative sports leagues in APAC and look forward to further enhancing the experiences they're delivering to their fans in the years to come."