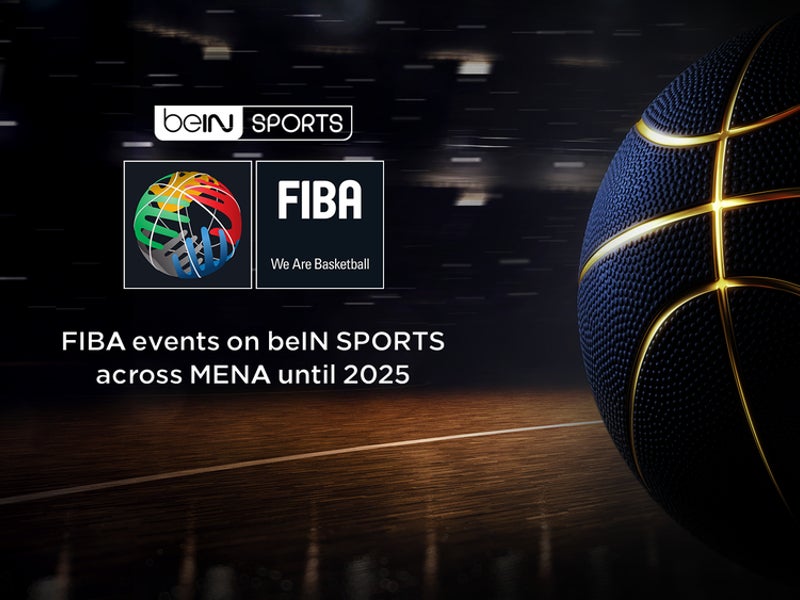 BeIN Sports, the international pay-television sports broadcaster, has expanded and extended its media rights partnership with basketball's governing body FIBA, it has today (June 27) been announced.
In the Middle East and North Africa (MENA), BeIN has extended its deal with FIBA through 2025, while, in France, the broadcaster has struck a new deal to cover four top-tier tournaments during this year and next, with that agreement running through until after the men's World Cup in 2023.
These are the FIBA Women's Basketball World Cup 2022, the FIBA Basketball World Cup 2023, the FIBA Women's EuroBasket 2023, and "selected games" from the ongoing qualifiers for the 2023 FIBA World Cup.
This marks the first time FIBA tournaments will be covered live in France by BeIN.
In recent years, action from FIBA tournaments has been split amongst French broadcasters such as RMC Sport and L'Equipe.
The qualifying action for the 2023 World Cup sees France take on Montenegro on July 1 and Hungary on July 4, with BeIN now able to show both those fixtures, as part of the selected-games deal mentioned above, as well as the second-round qualification games in late August.
BeIN has been a FIBA broadcast partner since 2006 across men's, women's, and youth competitions.
The extension in MENA (where BeIN has dominated FIBA rights in recent years), means coverage will be provided of action from FIBA's Asia Cup 2022, which begins in Jakarta, Indonesia, on July 12, and of 2023 World Cup qualifying action for too.
In that region, the new agreement between the two parties also includes action next month from the FIBA Under-17 Basketball World Cup Finals in Spain, as well as from the FIBA Under-17 Women's Basketball World Cup Finals in Hungary.
Frank Leenders, director general of FIBA's media and marketing services, said: "We are very happy to not only continue but also further extend and strengthen the longstanding partnership with beIN, through the broadcast distribution of FIBA competitions in France for the very first time. This agreement will greatly benefit the visibility of our international events for basketball fans over the coming years.
"With an incredible list of exciting events coming up … this partnership with BeIN will provide viewers with unprecedented coverage to FIBA competitions in the years to come."
The 2022 Women's World Cup will be held between September 22 and October 1 in Sydney, Australia, while the Women's EuroBasket 2023 will take place from June 15 to June 25 next year, in Israel and Slovenia.
The 2023 World Cup, meanwhile, will be staged jointly by the Philippines, Japan, and Indonesia, and will run from August 25 to September 10.