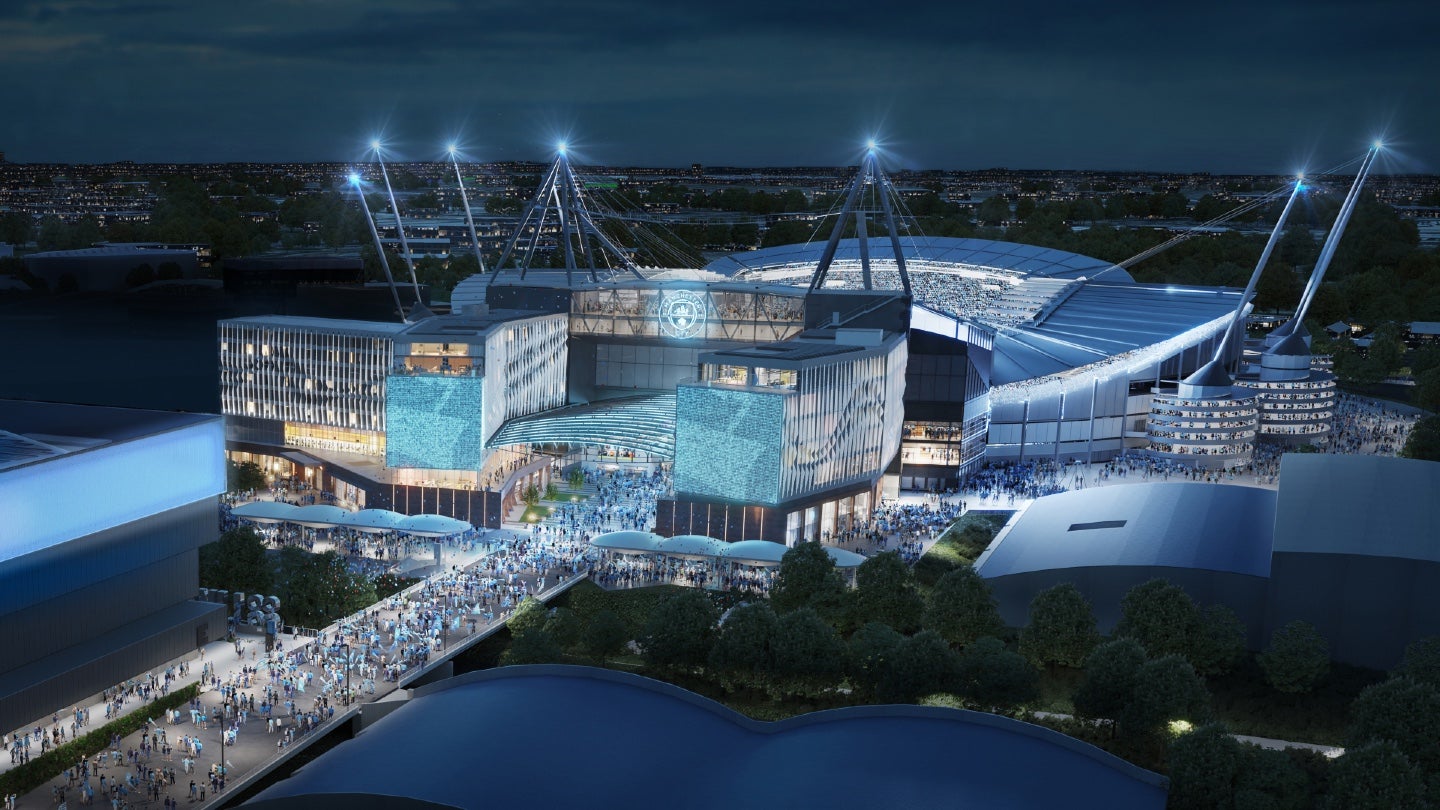 Manchester City, champions of English men's soccer's top-tier Premier League, have today (April 18) announced the submission of a planning application to Manchester's city council for a significant expansion of its Etihad Stadium.
The club has said it wants to increase the stadium's total capacity to over 60,000 (currently at 53,400) by expanding the North Stand, with other proposals including a stadium roof walk experience and a sky bar.
A new fan zone, club shop, 400-bed hotel, and museum have also been proposed, as have office spaces for brands who want to work alongside the club and its partners.
City has said the project will take three years to complete and is expected to cost in the region of £300 million ($372.5 million).
Should the planning application be approved by authorities, works will be staged to minimize disruption during the Premier League season.
The application follows what the club has called a consultation with both fans and the local community in East Manchester, which took place earlier this year.
The Etihad was first built in 2002 for that year's Commonwealth Games in Manchester and has been Manchester City's home since 2003.
The last expansion came in 2015, and the ground currently has the fifth-largest capacity among Premier League stadia (behind rivals Manchester United, Tottenham Hotspur, Arsenal, and West Ham United).
City have claimed the proposals "represent over £300-million of investment into East Manchester through a major construction project," and that around 2,600 jobs will be created.
Danny Wilson, managing director for operations at Manchester City, said: "Over several months we have been developing concepts and designs for a best-in-class fan experience and year-round entertainment and leisure destination at the Etihad Stadium, and are delighted to have now submitted a planning application to Manchester City Council.
"I'd like to take this opportunity to thank our fans and the local community for their participation in our recent consultation, not only for completing the questionnaire but sharing their detailed comments and feedback with us, all of which has been carefully reviewed and considered.
"As with all Club developments, ensuring our local community benefit is a key priority and we believe these proposals will deliver long-term economic and social opportunities, building on the regeneration work delivered in East Manchester by City Football Group since 2008."