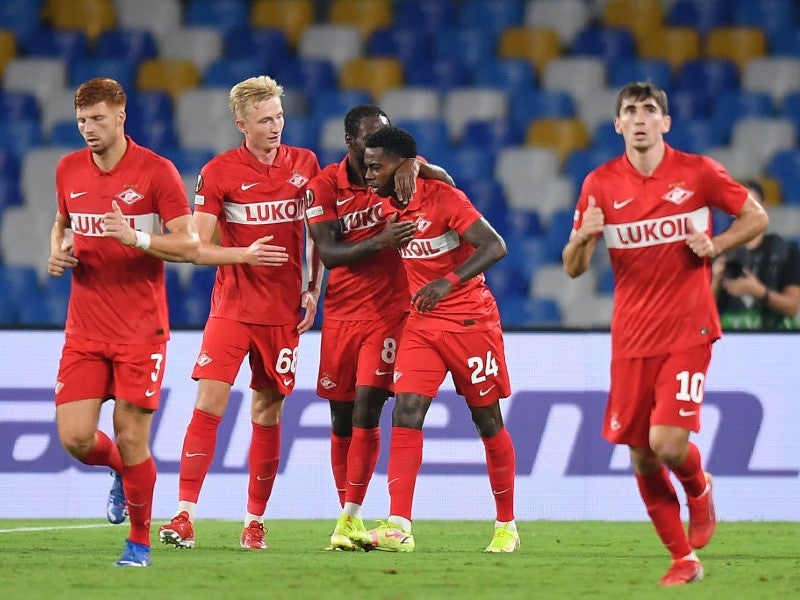 Russian oil giant Lukoil has announced the acquisition of domestic soccer club Spartak Moscow and their home stadium.
The firm confirmed the full purchase of the Russian Premier League (RPL) team in a statement released on Monday (August 22).
It has had a long-standing relationship with Spartak as it has served as the club's main shirt sponsor for over 20 years.
The company said: "In the near future, Lukoil intends to implement a number of strategic initiatives aiming to enhance the club's management system and streamline the decision-making process with the involvement of sports industry professionals with a proven track record."
The oil giant has vowed to "continue active development of the club's infrastructure" and also finance the construction of a multi-purpose sports complex.
Lukoil stated: "We believe that these initiatives, coupled with steady sponsorship support by Lukoil and other partners of the club will reinforce Spartak's competitive position and lead to new victories."
Lukoil also announced that Spartak's long-time owner and president, Leonid Fedun, has resigned from his role with the club and will no longer be part of the management team.
Fedun, who stepped down as vice president of Lukoil in June, bought the club in 2004 when it was in serious financial difficulty.
In a statement on the club's website, Fedun said: "I want to express my sincere gratitude to my friends and colleagues from Lukoil for agreeing to support such a significant social project as Spartak in this most difficult situation."
As part of the takeover, the oil firm will also assume control of Spartak's 45,300-seat Otkritie Bank Arena stadium. It has been home to the club since 2014.
Spartak is suffering from financial problems in the wake of Russia's invasion of Ukraine earlier this year.
US sportswear giant Nike terminated its kit supply deal with the 10-time RPL champions in May as the club will not be competing in European competitions this season due to Russia's actions.
Spartak has also disbanded its second-tier team, citing financial difficulties and the need to cut its budget.
Meanwhile, Sport Republic, the London-based investment firm, has expanded its soccer club portfolio by acquiring Turkish second-tier side Göztepe SK.
The company has purchased a controlling 70% stake in the club, while the existing shareholders will retain a 30% share.
The deal was struck with Göztepe's former majority shareholder Mehmet Sepil.
Sport Republic will become the first foreign investor in Turkish soccer.
As part of the agreement, Sport Republic's chief executive and president Rasmus Ankersen will serve as the new chairman of Göztepe. He will be the first foreign president of a Turkish club.
Göztepe become Sport Republic's second soccer club investment, having taken control of English Premier League outfit Southampton in January for £100 million ($122.2 million).
Ankersen, said: "Göztepe SK has a lot of potential for growth. It has a unique and very large following as well as a high-quality infrastructure, in particular a new and beautiful stadium located in Izmir. With almost five million inhabitants on its doorstep, we believe the club offers an opportunity to build a strong pipeline of homegrown talent.
"Being the first foreign investors in Turkish football comes with extra responsibilities and attention. We know it will not be without challenges, but we are committed to our long-term vision of fulfilling the potential of Göztepe. The passion for football in Turkey is truly special and we hope that our methodology and ideas can help develop Göztepe further."
Sport Republic was co-founded by Ankersen and UK-based investor Henrik Kraft and is backed by lead investor Dragan Šolak, the Serbian media tycoon.