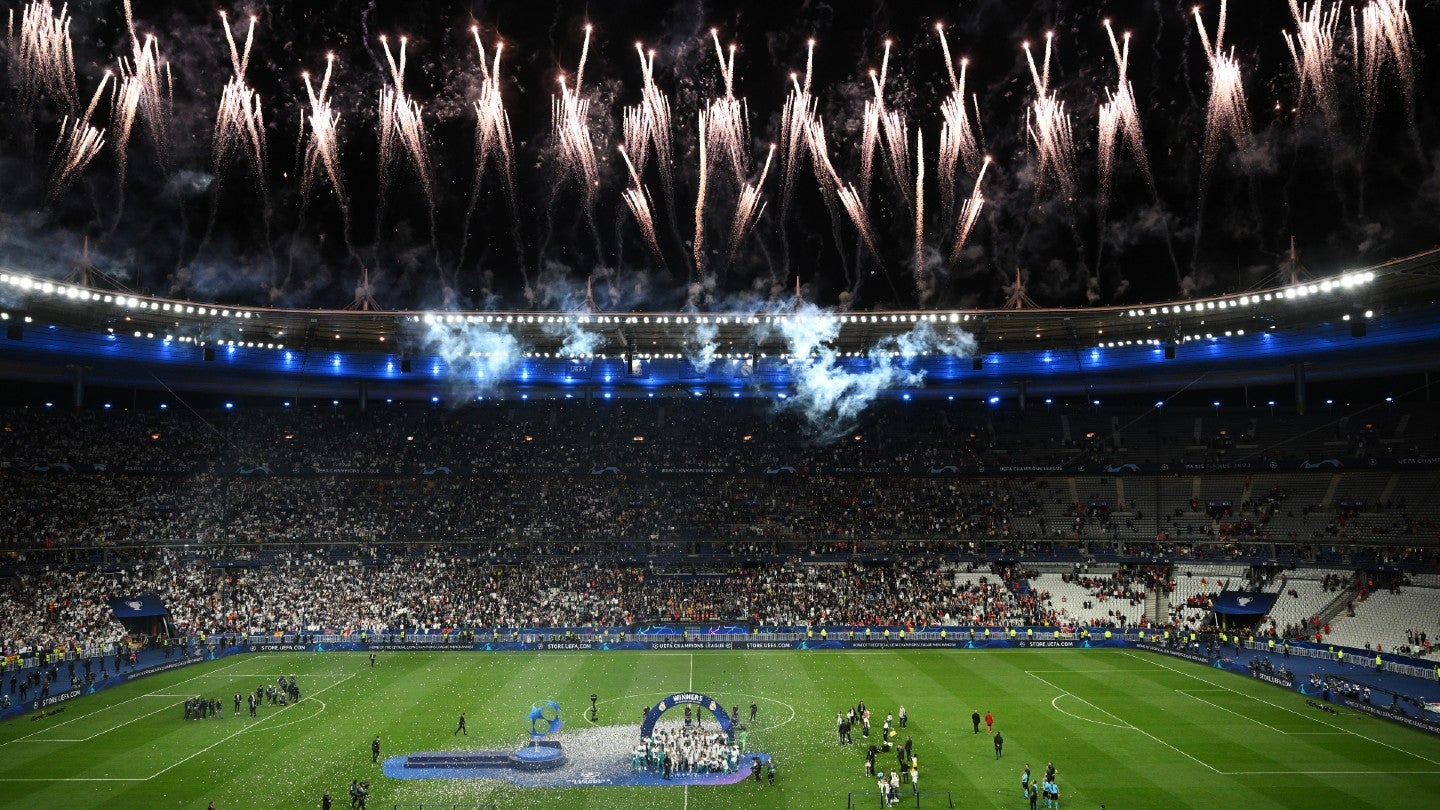 Next year sees the introduction of the new "Swiss Model" format for European soccer's UEFA Champions League club competition. This will see an increase in the number of participating teams from 32 to 36, a significant increase in the number of fixtures from 125 to 189, and an increase in the number of matches each team plays. It will also see an increase in column inches as people try to explain how the Swiss Model works.
In short, not all teams in the same group of a round-robin – of which there will only be one in the Champions League – will face each other, only a selection of the other teams in the league to determined by a seeding system.
At the heart of the change is an attempt by continental governing body UEFA to boost media and commercial income and keep most of the leading clubs happy.
As media rights growth in most developed markets starts to slow below the reliable double digits of the past 30 years and younger fans have so much more competition for their attention, many sports are thinking about format changes to existing competitions to boost their popularity and hopefully value – others see extra value in launching completely new types of competition and formats.
Increases in value are not guaranteed
Completely new formats are not a guarantee of success, as American football's XFL and the A1GP motor racing series have shown. And in the search for more value, sports' instinctive strategy for a format change is to offer more – more teams and more fixtures.
Before they do this, they need to carefully consider what drives value, and how to make a positive change. Lessons can be learned from elsewhere – and recent experience strongly suggests proceeding with caution.
Cricket Australia's expansion of the Big Bash T20 (BBL) after a successful introduction – moving to every team playing each other four times, doubling the fixtures – is widely seen to have been a step too far, with audiences and crowds draining away.
European Champions Cup Rugby, meanwhile, is mired in an almost inexplicable pool format stage with the addition of South African sides, and the first weekend's matches saw some high-quality rugby played in front of half-empty stadia.
More generally, there is an increasing feeling – in soccer, rugby, cricket, and Formula 1 – that constant increases to the calendar are having a detrimental impact on participants, which is beginning to show in performances.
And too many sports wrongfully equate total audience increases with value increase – more impacts might drive exposure-based sponsorship and free-to-air TV value, but they don't necessarily push up pay TV or subscription video on demand value or even help sponsor activation metrics if they don't increase the level of fan engagement and passion.
There are six interrelated drivers of value
Volume is an important, but not the only, driver of value. Often, merely increasing the volume of fixtures can undermine other value drivers – namely quality, jeopardy, and narrative. Matches between the best teams (or players), knockout fixtures, or ones with relegation or promotion on the line, and matches between old rivals with a story to tell – these three factors give fixtures meaning, they engage fans, and they draw in the neutral audience. Moreover, if increasing volume means top players are injured or fatigued, the quality on display can further suffer.
Rounding out the factors to consider are those more directly in the sport's control – namely "features" or "assets" and "spectacle." This can be the investment made into players and coaching, changes to rules and regulations, and how the sport is presented to the audience both in stadiums and on television.
The fortunes of soccer may have been boosted more in the last 30 years by the increase in skill levels and athleticism, the introduction of the back pass rule, the shifting of top games into separate time slots, and the move from four- to 20-camera UHD TV coverage than by any changes in a competition's format.
Less can be more – it just requires careful thought
O&O's 25 years advising on the value impact of format changes across football, rugby, cricket, motorsports, and elsewhere has taught us that not only do all the above factors need considering before any format changes are made but that these changes need to be adopted with as much care and pre-testing with fans as possible. In addition, the link between overall audience size and value needs proper interrogation and understanding by the sport and its commercial partners.
Adding another team or another round of fixtures or another race might be the easy option – but it might not be the best.
Some sports are belatedly realizing this. Cricket Australia is downsizing the BBL, and Ligue 1 will shrink from 20 to 18 clubs this summer. Less can be more if quality, narrative, and jeopardy are all improved. Whether other sports can be persuaded of this remains to be seen.
The additional value is there – it just takes more than volume to unlock it.
Oliver & Ohlbaum Associates is an independent strategy advisor in the media, entertainment, and sports sectors.
Image: Matthias Hangst/Getty Images