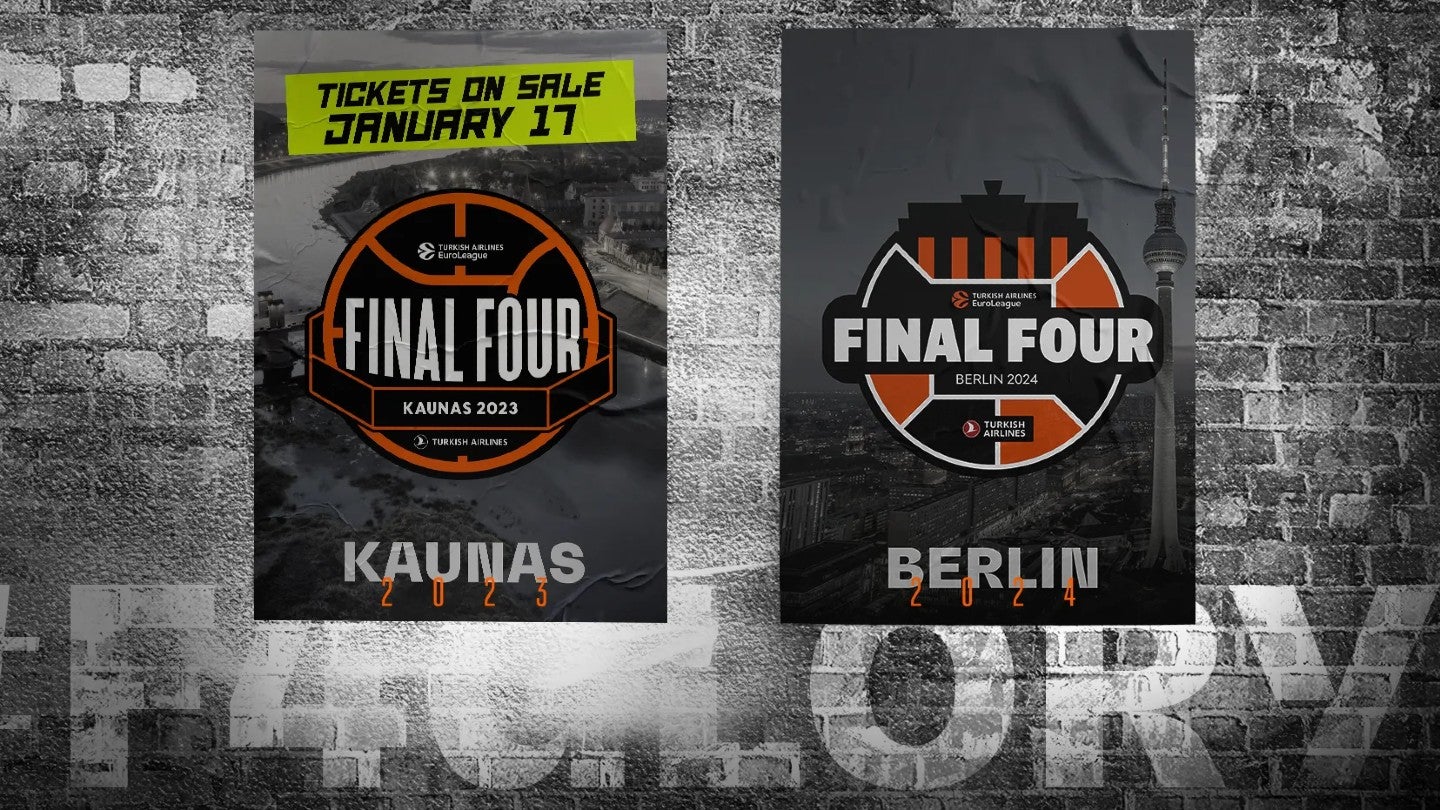 Euroleague Basketball, the organizer of top European clubs competitions, has announced that Kaunas in Lithuania and Berlin in Germany will host the Final Four championship finale of its league campaigns in 2023 and 2024, respectively.
The Zalgirio Arena in Kaunas will stage the climax of the ongoing 2022–23 season, with the competition's four best teams to play in the semi-finals on May 19. The third-place playoff and championship games will be on May 21.
The venue is home to Zalgiris Kaunas, who serve as a licensed member of the EuroLeague.
The 2023 edition will be the first EuroLeague Final Four to be played in Lithuania.
In 2024, the end-of-season games will return to Berlin, which will become the first city to host three Final Fours since Euroleague Basketball's inception.
The decision comes after the 2022 Final Four scheduled for the German capital was postponed due to Covid-19 restrictions, with the season-ending event shifting to Belgrade.
The 2024 Final Four will feature the semi-finals on May 24, with the third-place and championship games two days later at the Mercedes-Benz Arena.
The 14,500-seat Mercedes-Benz Arena also played host in 2009 and 2016.
Marshall Glickman, Euroleague Basketball chief executive, said: "It is a pleasure to bring the Final Four to two of the best and most modern venues in Europe, the Zalgirio and Mercedes-Benz Arenas.
"It was very important for us to combine a traditional basketball market like Lithuania, with Berlin, a key strategic market for Euroleague Basketball's growth."