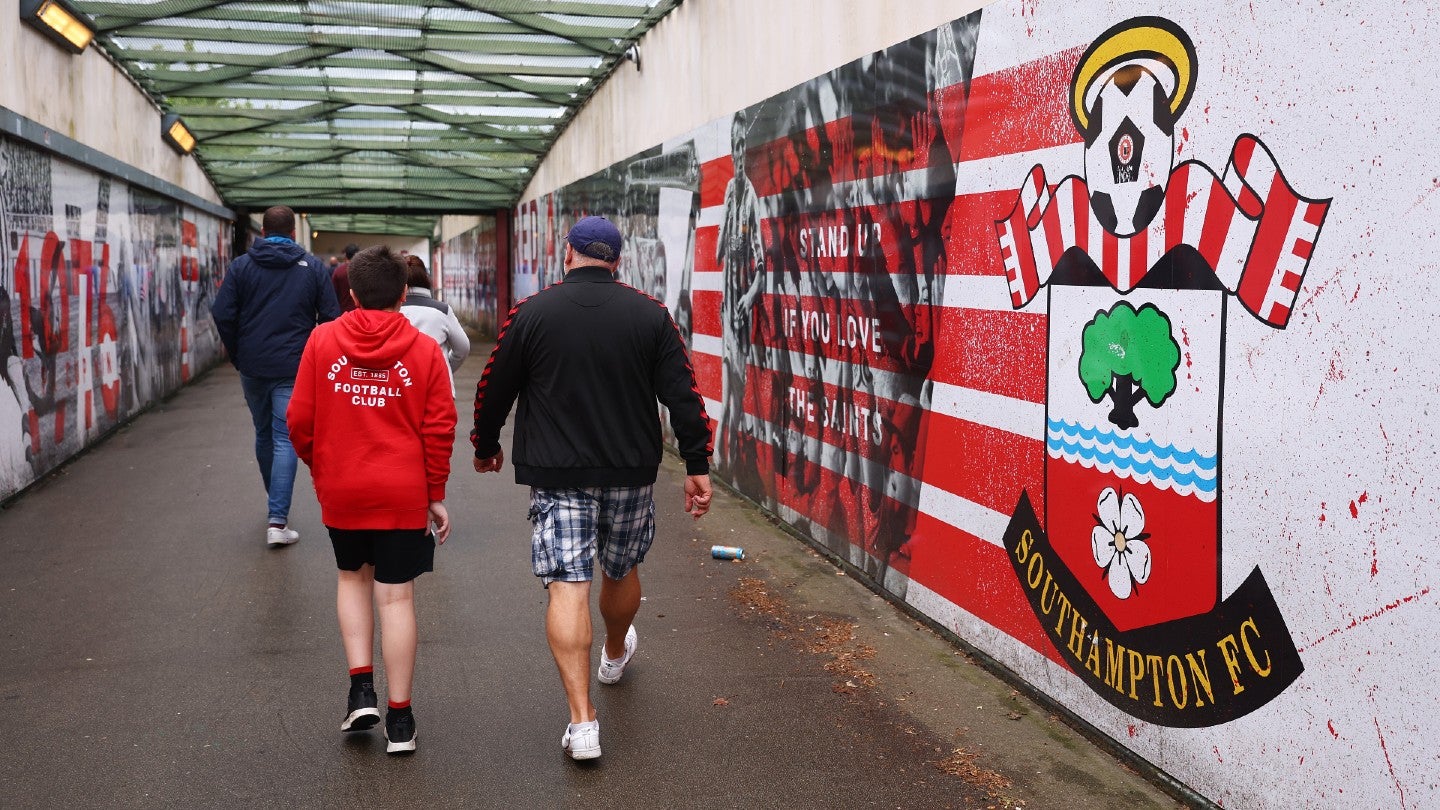 Under the new ownership of Sport Republic, the London-based investment group, Southampton are seeking to regain their identity as a club and return to a philosophy that has served them so well over the years.
The Premier League side has been well-known for developing young talent and having one of the best academies in England and this aligns with the ambitions of the team's new owners who are building a portfolio of teams to capitalize on the multi-club ownership trend.
With Southampton as its primary club, Sport Republic is slowly developing a network focused on player development which will enhance the team's brand by utilizing a familiar model.
"Sport Republic's model is all about player development, and, obviously, we're famous for our academy and the young players that we develop and then send out into the footballing world," David Thomas, Southampton's chief commercial officer, tells GlobalData Sport.
"The idea is that as the Sport Republic Group matures and as we have acquired various clubs around the world, that effectively becomes a player pathway for the best young talent around the world into the top teams and leagues, principally in Europe and the Premier League. From our perspective, that perfectly plays into why we are a perfect fit for Sport Republic.
"For us to be the anchor club within that group is perfect for our strategy, our brand, and who we are – and, as we get more clubs in the group, it's only going to enhance our performance ultimately.
How well do you
really

know your competitors?

Access the most comprehensive Company Profiles on the market, powered by GlobalData. Save hours of research. Gain competitive edge.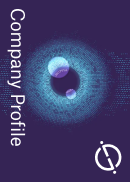 Company Profile – free sample
Thank you!
Your download email will arrive shortly
Not ready to buy yet? Download a free sample
We are confident about the unique quality of our Company Profiles. However, we want you to make the most beneficial decision for your business, so we offer a free sample that you can download by submitting the below form
By GlobalData
"The unique element for Sport Republic is about having a centralized resource of technology and being able to use tech and data in a way to support all the clubs within the group and the sharing of information, understanding, and knowledge. It's an exciting journey to be on, albeit we're very much on the first steps."
Backed by lead investor and Serbian media tycoon Dragan Solak, Sport Republic agreed in January this year a deal reportedly worth £100 million (then $135.2 million) to acquire an 80% controlling stake in Southampton from Chinese businessman Gao Jisheng, who purchased the south coast club for £210 million in August 2017.
Rasmus Ankersen, formally co-director of football at fellow Premier League outfit Brentford, and UK-based investor Henrik Kraft, were also involved in the takeover as members of the Sport Republic senior leadership team.
In August, Sport Republic added to its portfolio with the acquisition of Turkish second-tier side Göztepe SK.
Southampton and Gao had been attempting to secure a new majority owner for over a year. Gao bought his stake four and a half years ago from Katharina Liebherr, who inherited control of the club from her late father Markus in 2010 and still retains 20%.
Sport Republic has inherited a stable Premier League side that has now been in the top flight since the 2012-13 season after being outside the top tier for seven years prior to that.
Competition
The challenge for Southampton is to continuously find ways to compete with bigger and wealthier clubs both on and off the pitch in the Premier League. Commercially, the team has stuck to a long-term strategy that delivered strong results this year.
"The challenge that we face commercially is to really become less reliant where we can on the more traditional sponsorship revenues," Thomas explains.
"We have a whole strategy based around how we grow our business and how we diversify and that's been going really well. We've been on that journey for five or six years, in terms of having a long-term growth strategy, and that long-term journey has culminated in us having our record commercial year last year.
"It's difficult to benchmark how we're doing against others but we are seeing success in terms of the strategy that we have and yet diversifying our revenue streams where we can."
Like many clubs, the Covid-19 pandemic forced Southampton to pivot and tap into different revenue streams and adopt new methods commercially after the team's core sources of income were halted.
Saints, as they are nicknamed, particularly looked to do things differently with partners, but Thomas outlined how the pandemic simply "accelerated trends that were already in play."
"The world of sponsorship is a world of partnerships now," Thomas outlines. "We recognized several years ago that to be a true partner we have to really add value to our partners' businesses.
"It's about really understanding and getting to the core of what their strategy is and then identifying how we can support their growth, and we have a unique process with all of our partners that we go through in terms of onboarding them.
"We have what we call our shared values model, so we have a unique model for every partner we have."
He continues: "We recognized the way that partnerships were going and we were therefore in quite a good place before Covid to be able to adapt because it just meant doing what we were already doing but just doing it better and being more focused on that.
"We're seeing post-Covid that that trend is only continuing so that the playing field for partnerships hasn't reverted back to where it was. There's a new paradigm and a new level of what clubs need to be doing now for their partners.
"We were well placed to do that and we're seeing really good response levels from our partners in terms of the relationships we have with them, but also the business that we're doing through them."
Thomas, who has been at Southampton for seven years, credits the club's commercial growth model for their financial recovery after the pandemic, particularly in terms of operations.
Notably, before the initial lockdown, the Premier League side outsourced its catering and events business and retail operation, which provided significant benefits.
Despite being forced to make reactive decisions by the unprecedented situation, the results were positive for Southampton.
"Our commercial growth model at the club is based around three key principles," Thomas explains.
"First and foremost, we're continuously looking at controlling costs and driving operational efficiencies. Then, what we look at is how to increase yield from existing customers, and then the third area of focus for us is how we acquire new customers. The reality is in order to properly grow a business you need to be doing all three things continuously.
"We had our record year last year and a lot of that was because of the enhanced focus on operational efficiencies but also some of the decisions that we made just before lockdown around our commercial partnerships as well.
"We're reaping the benefit of those, as well as our five-year commercial journey beginning to mature. Some of the decisions from that journey we've been on for the last five years, the investment that we've made in the commercial team, and the skill set that we have within the team are beginning to pay off."
Digital and commercial growth
As well as soccer, Sport Republic has a presence in the tech and digital media space having recently invested in Sport Buff, the UK-based fan engagement and gamification company, and Tonsser, the social network aimed at youth soccer players.
The company's work and expertise in the tech and media industries will only benefit Southampton as the club seeks to enhance its activity in the digital world.
For soccer teams, developing a modern and robust digital strategy has become key to targeting new audiences and unlocking new revenue streams.
The opportunities are not lost on Southampton either, with the club prepared to dip its toe in all facets of the digital space.
"We're on a digital transformation journey and looking at our whole digital infrastructure," Thomas says. "We've got a really clear commercial strategy, and a big part of that is not only how we use digital to increase yield amongst our existing fan base and engage that fanbase and tell our story but how we also acquire new fans.
"Ultimately, that's how we're going to diversify and grow our revenue streams by growing our fanbase, both domestically and internationally, and, obviously, digital platforms play a really big part in how you do that. There are lots of new opportunities to diversify digital revenue streams that are coming down the line.
"Even just looking at the commercialization of content through over-the-top platforms is something that is becoming fairly commonplace. We're maturing in the digital space and the reason that's opening up really interesting opportunities is that, fundamentally, that's where consumers are at.
"One of the key challenges for any sports organization today is how they're bringing on the next generation of fans. The key point is we need to be present and active where those new audiences are."
Web 3.0 offerings are of the major new tech trends, and many clubs have devised specific strategies around them, particularly focusing on the metaverse and blockchain-based technologies such as digital collectibles.
Southampton made their move in the space in June by becoming the first Premier League club to launch an NFT kit design collection.
In the eyes of Southampton's commercial chief, Web 3.0 is something all clubs have to explore to continue attracting new supporters.
"What web 3.0 is doing is opening up a whole new world, and I'd describe it as the new world of participation and engagement," he says.
"Therefore, every football club has to look at web 3.0 because if we don't then we're not going to have a new generation of fans coming through. We're developing our web 3.0 strategy now as part of our wider digital transformation program. But we're looking at what we should be doing in the metaverse.
"We dipped our toe into the NFT space this summer with the launch of this season's kit. In a spirit of openness, we didn't have a huge demand for those. We learned that our fans have quite a cautious approach to it from the tests that we ran over the summer."
Despite new innovations and emerging trends in the sports industry, Southampton's ultimate goal under their new ownership group is to return to a model and way of working that has proven successful.
On-field results ultimately determine the success of teams but for Southampton, it's important to do it in their own style.
The club sees this as the key to maintaining its Premier League status and bridging the gap with richer teams.
"We have a really clear sense of who we are and what our model is, and we stick to it vigorously," Thomas explains. "About six years ago, we took our eye off the ball a little bit and we started to act and behave in a way that was different from our DNA. Our defined purpose as a club is to unleash talent to win the Southampton way.
"We are all about unleashing talent both on and off the pitch through player development, identifying the best footballing talent on the planet, and then honing it either through our academy or acquiring young players early on in their footballing career but with real potential, and then we polish those diamonds. If some of those players then go off to other clubs where they can realize more global ambitions that's great for them but that's our model, that's who we are, and that's our DNA.
"About five or six years ago, we started not doing that and actually bought a few players that probably were joining the club not necessarily to get better, maybe they thought they were already the finished article, and that's when we struggled because we lost our identity as a club. But we've learned from that mistake, and you can see with this year's transfer window where we've had some remarkable success bringing in some unknown talent."
Thomas concludes: "For us, it's about sticking religiously to those principles, that's who we are, that's our role and that's how we're going to be successful, and that model has proven to be very successful for us. But you're only as good as the last brilliant footballer that you've brought through your academy or you've brought in and developed, so having that pipeline is critical for us. which is why our academy is so important for us.
"The real benefit of our previous owner, Mr. Gao, was that, whilst he didn't necessarily invest heavily in the club, he allowed us to reinvest any profits that we made back in, so he didn't take any money out, which was a huge benefit for us and meant that we were able to continue investing in our player development.
"Obviously, now that we're part of Sport Republic Group, the model is continuing and that's our long-term future."