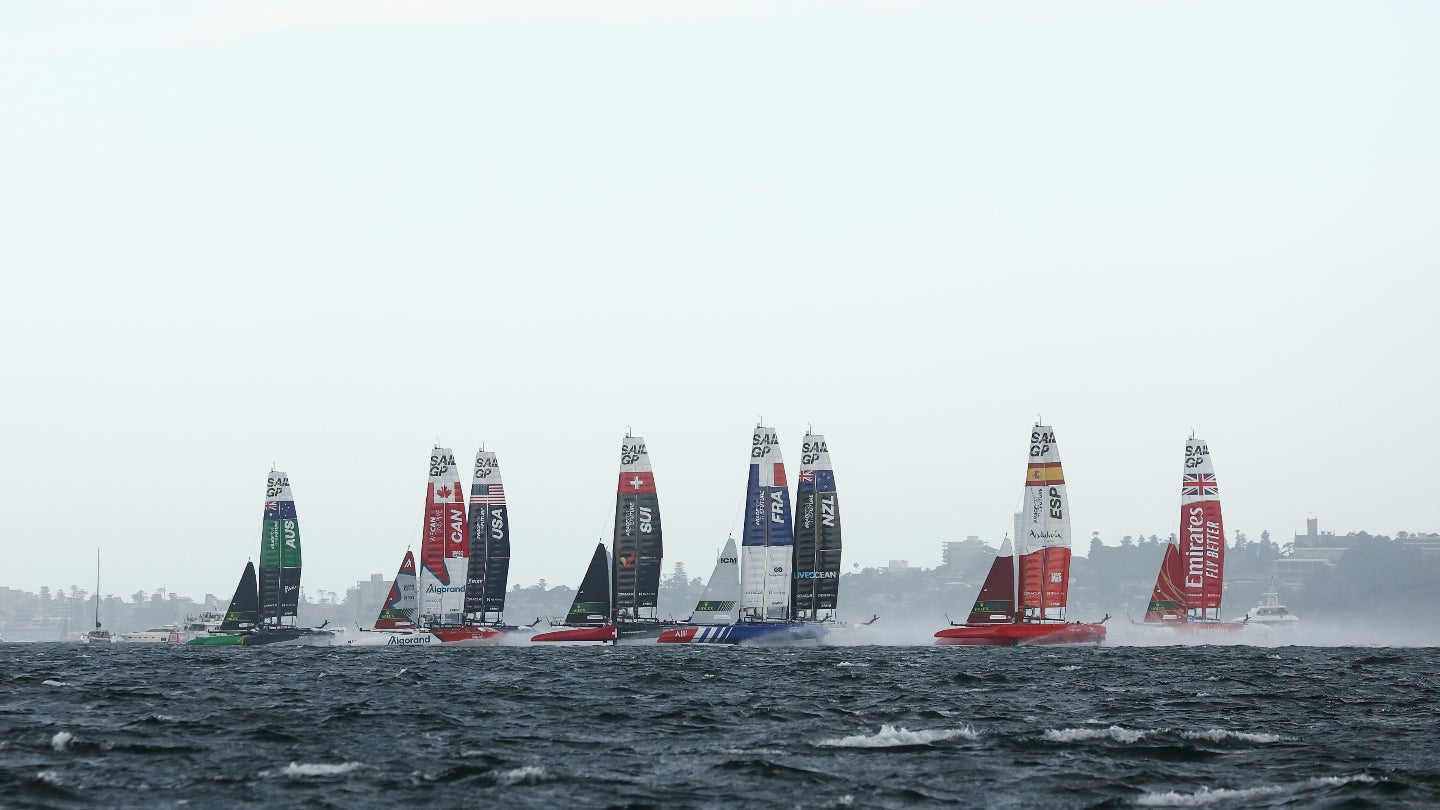 International sports and entertainment heavyweight agency IMG has today (April 20) announced a multi-year renewal of its multi-faceted agreement with the international sailing series SailGP.
The tie-up will see IMG continue as the league's agency of record to "drive the future growth of the property."
Both parties are now exploring other opportunities to grow the league's presence through other parts of the Endeavor network, including Seven League, 160over90, Film 45, and Endeavor Analytics.
SailGP first partnered with IMG in advance of its second season in 2020, with the agency's parent company Endeavor now a strategic investor in the sailing league.
IMG has said the multi-year extension will see it focus on enlarging SailGP's international broadcast rights footprint, alongside an in-house team, and also "developing new commercial partnerships for the league, its participating teams and events, as well as providing strategic support and assistance to SailGP's commercial team."
The full range of IMG services will be on offer, and IMG has said it will also work to support SailGP's efforts to champion "a world powered by nature, through purpose-led partnerships."
Andy Thompson, SailGP's managing director, said: "It is no secret that we have ambitious goals and aims as we accelerate the growth of our league into new territories and sectors and build our fan base around the world. The extension of our agreement with IMG is a key part of this strategy as we continue to develop exciting new commercial partnerships for the league, our teams, and our events that we believe will be game-changing, not just for SailGP but also for the wider industry."
Earlier in April, SailGP announced its final, confirmed calendar for its upcoming fourth season, which will cover 12 events, four continents, and 13 months.
The 2023-24 SailGP campaign will start on June 13 this year in Chicago and culminate next July in San Francisco.
In February, meanwhile, it was announced that SailGP would be altering its structure and breaking the overall business down into various units, with the series confirming several personnel alterations in the process.
Robbie Henchman, president of global partnerships for IMG, commented: "In just three seasons, SailGP has quickly established itself as one of the world's fastest-growing sports properties and we, like so many fans around the world, are excited about the future of this dynamic, forward-thinking league.
"Together with SailGP and IMG's global network and expertise, we aim to continue delivering major partnerships that can be transformational for SailGP and the broader industry, fuelling further global reach, fan engagement, and long-term commercial growth."
Currently, SailGP is broadcast in over 200 territories, while its commercial partner list includes brands such as Rolex, Oracle, and Cognizant.
Image: Matt King/Getty Images