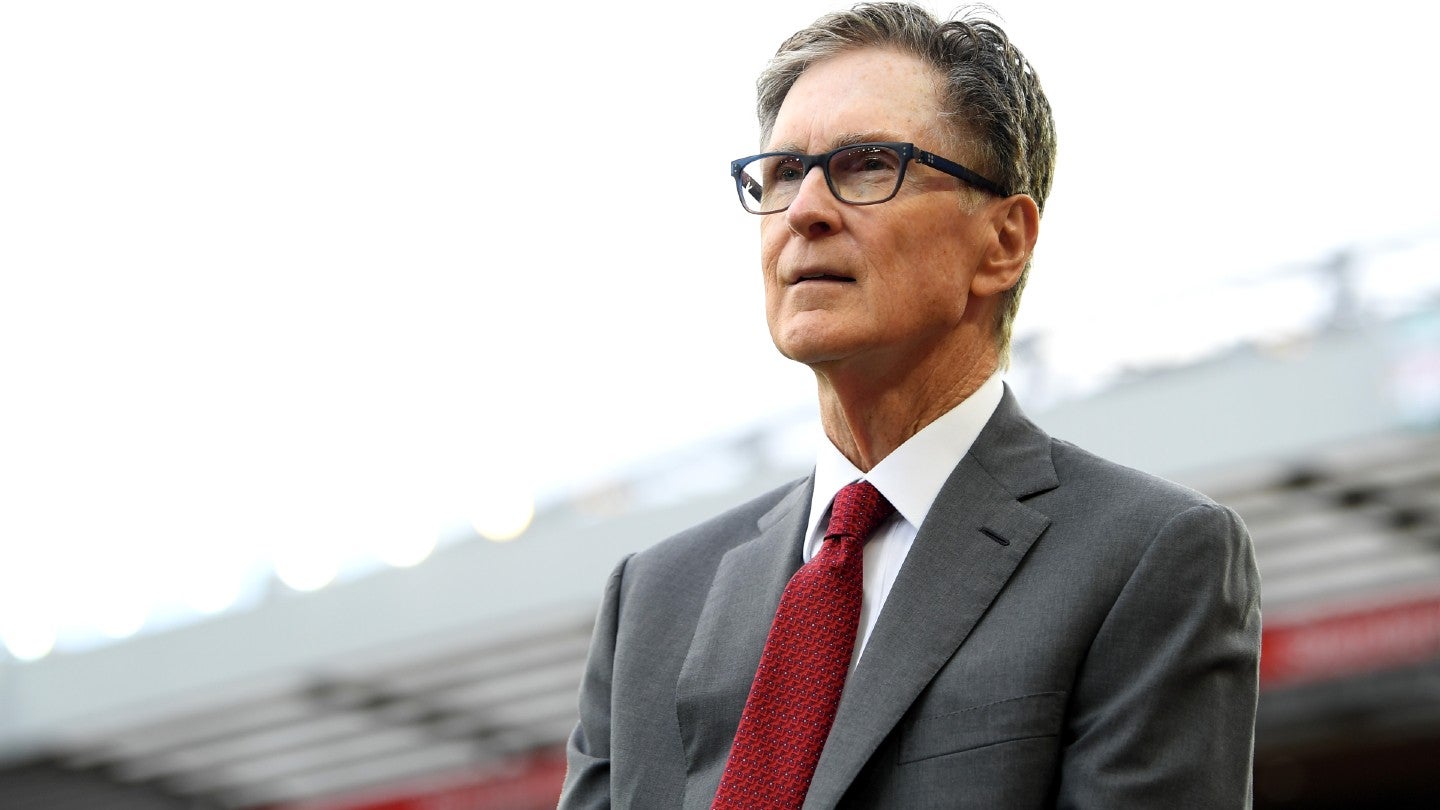 Liverpool owner John W. Henry has confirmed that Fenway Sports Group (FSG) will not be selling the Premier League club.
In November, the ownership group invited offers for the Merseyside-based team, with a full sales presentation produced for interested parties and global investment banks Goldman Sachs and Morgan Stanley enlisted to assist with the process.
In a statement issued at the time, FSG stated that "under the right terms and conditions we would consider new shareholders if it was in the best interests of Liverpool as a club" and revealed it had "frequently received expressions of interest from third parties seeking to become shareholders in Liverpool."
It was understood that the firm was open to either a full or partial sale, but, speaking publicly for the first time on the matter, Henry clarified that the club is not for sale and that only a minority stake is on offer.
Henry told the Boston Sports Journal: "I know there has been a lot of conversation and quotes about LFC, but I keep to the facts: we merely formalized an ongoing process.
"Will we be in England forever? No. Are we selling LFC? No. Are we talking with investors about LFC? Yes. Will something happen there? I believe so, but it won't be a sale. Have we sold anything in the past 20-plus years?"
Liverpool's billionaire owner has been seeking outside investment in the club for several years.
FSG, which also owns the Boston Red Sox of North America's Major League Baseball, acquired Liverpool from US pair Tom Hicks and George Gillet in October 2010 in a deal valued at around £300 million (then $493 million).
Last year, FSG sold an 11% stake to RedBird Capital Partners, the US investment firm, for $750 million and also acquired NHL ice hockey team the Pittsburgh Penguins in a deal valued at around $900 million.
Under the tenure of the US owners, Liverpool have won every major trophy, including their first league title in 30 years in the 2019-20 season, as well as the continental UEFA Champions League and the domestic FA Cup and Carabao Cup.
The Boston-based group is also close to completing a further redevelopment of Anfield stadium with a new £80-million ($96.1-million) stand. This follows a previous renovation of the main stand that increased the venue's capacity to around 53,000.
The new work on the Anfield Road stand will take the capacity up to 61,000 from the start of next season.
However, FSG has come under fire from supporters in recent years, most notably for its involvement in the failed breakaway European Super League.
FSG has reportedly received several offers for Liverpool over the years, including a £3-billion bid from the Middle East in April 2022.
The most recent sale of a Premier League team saw Chelsea acquired by a consortium led by American billionaire Todd Boehly for around £2.5 billion.
But that figure will be trumped by the prospective sale of Manchester United with the English giants receiving offers from Qatari Sheikh Hamad bin Jassim bin Jaber Al Thani and UK billionaire Jim Ratcliffe prior to last Friday's (February 17) soft deadline.
The club's current owners, the Glazer family, are believed to be seeking up to £5 billion to sell the team.