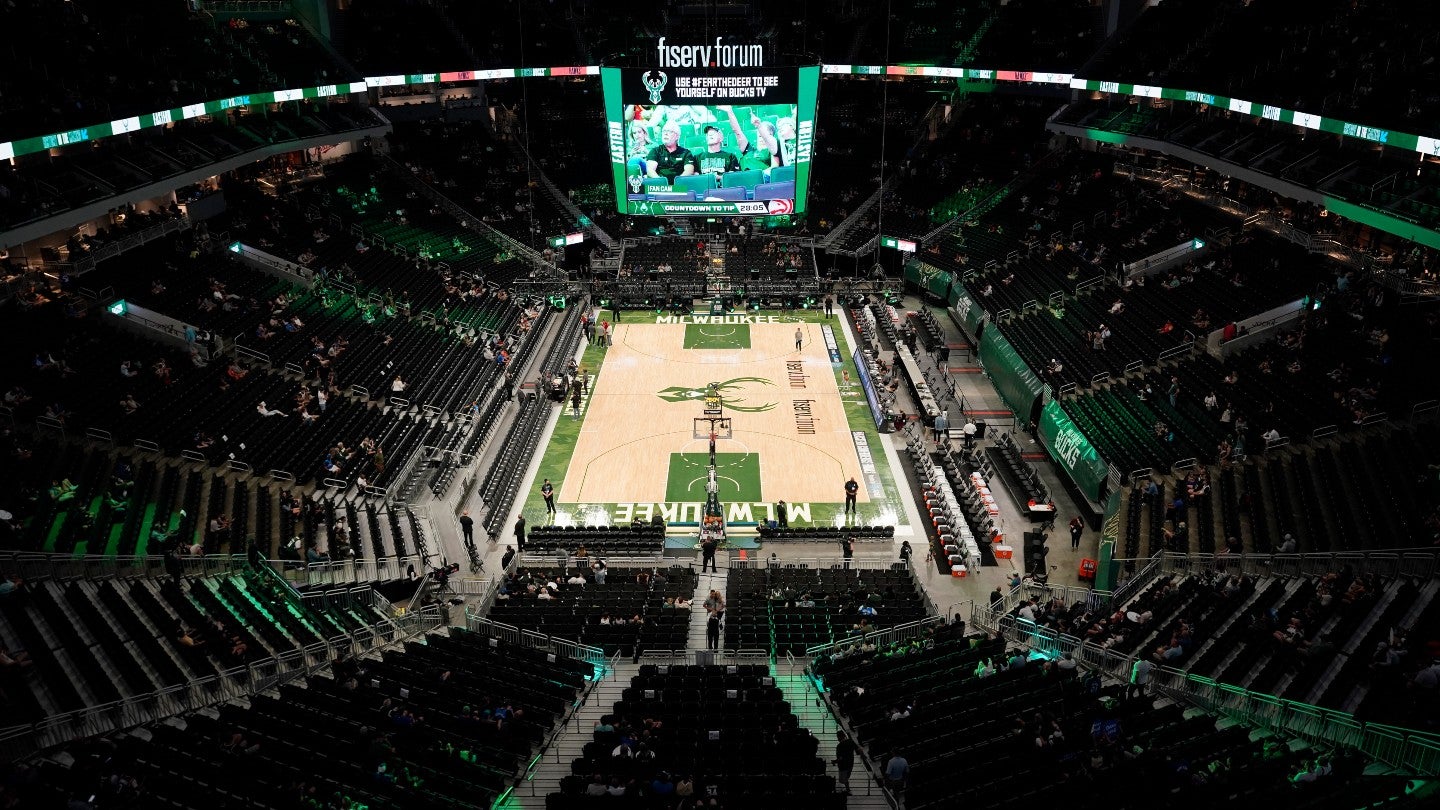 Marc Lasry, co-owner of the Milwaukee Bucks, has sold his stake in the NBA franchise to investors Dee and Jimmy Haslam for $3.5 billion.
The Haslams will join Wes Edens and Jamie Dinan as co-owners of the team after the deal was approved by the NBA board of governors.
Haslam Sports Group (HSG), which owns the NFL's Cleveland Browns and MLS side Columbus Crew, had reached an agreement to purchase Lasry's 25% stake in the franchise in February.
Edens, who purchased the team with Lasry in 2014 for $550 million, will serve as governor of the Bucks for the next five years, succeeding Lasry in that role.
Along with Edens and Dinan, HSG will control and operate the Bucks, the team's Fiserv Forum arena, training center, Wisconsin Herd G League affiliate, and 2K League affiliate Bucks Gaming.
The Haslams purchased the Browns from Randy Lerner for just over $1 billion in 2012 and bought the Columbus Crew in 2019.
The Bucks have been among the elite teams in the NBA in recent years and won their first title in 50 years in 2021.
Led by Greek superstar and two-time MVP Giannis Antekokounmpo, they are among the favorites to win the championship this year, having finished with the best regular season record in the league at 58-24.
Edens said: "We're looking forward to working closely with Dee and Jimmy to further build upon our team's success, both on and off the court.
"Their professional sports experience and profound engagement and desire to positively impact communities will provide important contributions to our franchise's long-term success.
"We're very proud of the impact our ownership group has had over the past nine years and believe that we're well-positioned for an even brighter future."
Dee and Jimmy Haslam added: "This ownership group has created a championship organization both on and off the court, a standard that is rare in sports, and we highly respect the team they have built.
"We are thrilled to join the NBA and look forward to providing the support necessary for the Bucks to continue to achieve sustainable success."