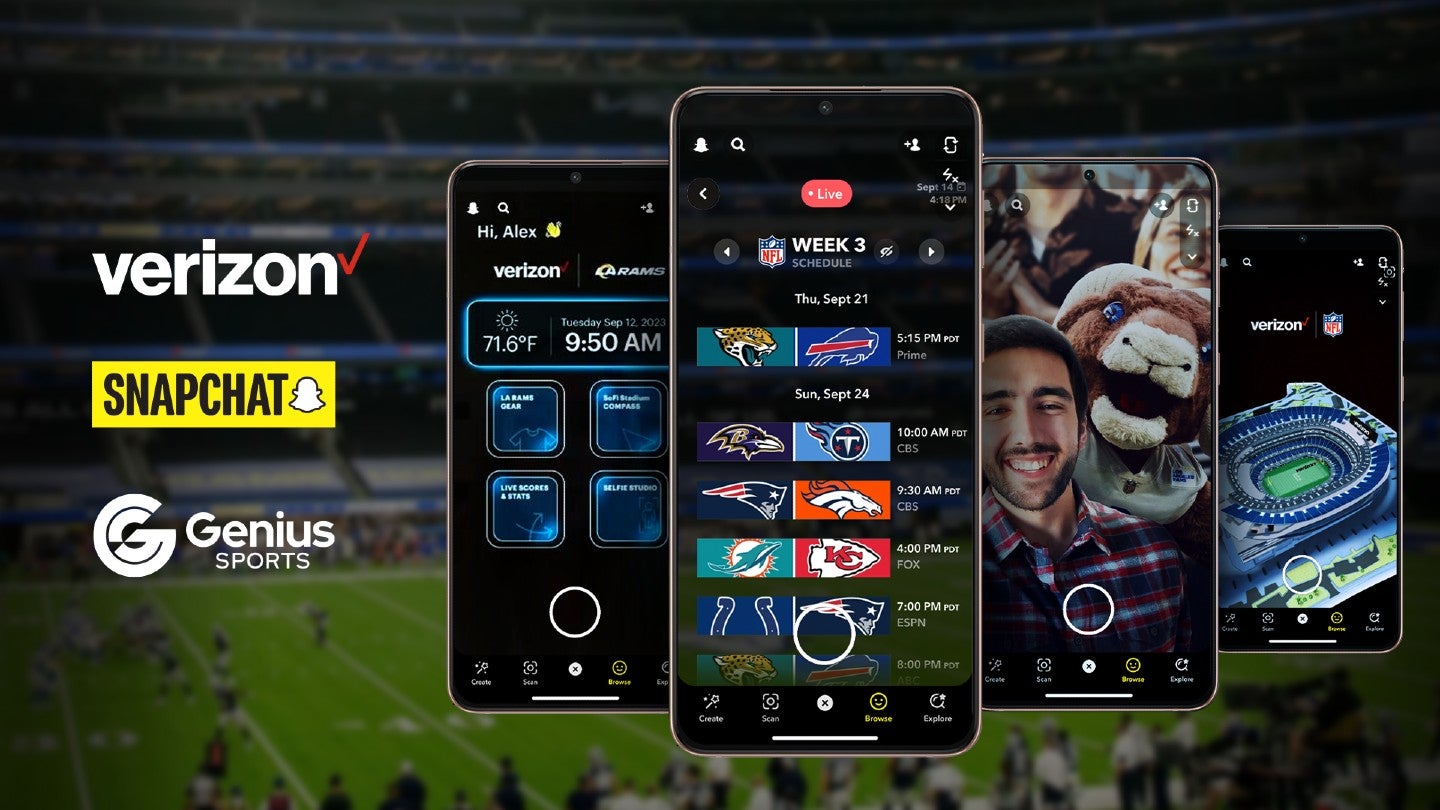 Genius Sports, the international sports data and technology company, has partnered with Snap Inc., the camera and social media company, to provide "immersive augmented reality (AR) fan experiences" via its Snapchat Lenses offering.
The tie-up will give users of the popular social media platform access to AR technology featuring live scores and replays from American football's NFL.
Genius is the exclusive distributor of NFL official league data and Next Gen Stats feeds to global media and betting markets. That deal was renewed in July.
Snapchat Lens is powered by US telecoms giant Verizon's 5G Network and is exclusive to Verizon customers through a 5G innovation partnership between the two parties.
Verizon will be the first sponsor to run a Lens that incorporates Genius Sports technology.
Through the partnership, Genius and Verizon's 5G network will help to power Verizon's NFL Lens, including live data visualizations and an AR commerce platform.
The Lens will debut at SoFi Stadium on Sunday (September 17) when the Los Angeles Rams host the San Francisco 49ers and will include real-time game stats, merch try-on, and a 3D interactive map of the stadium.
In addition to exclusive access to the Lens, Verizon and the NFL are also offering Verizon customers a discounted annual subscription of NFL+ Premium priced at $59.99 through Verizon's +play platform.
Matt Ryter, vice president of sales, media, and fan engagement at Genius Sports, said: "Snapchat's Lens technology is leading the AR revolution across US sports, giving fans new and exciting platforms to put themselves at the center of the live experience.
"We're delighted to partner with Snap, helping to enhance Lenses with NFL official league data."
Anmol Malhotra, Snap's head of sports partnerships, added: "Snapchat is the best place to showcase your fandom and keep up with all the action on game day.
"With over 250 million Snapchatters engaging with AR on our platform every day, we're thrilled for Genius Sports to bring real-time data to our Lenses to make them even more immersive."