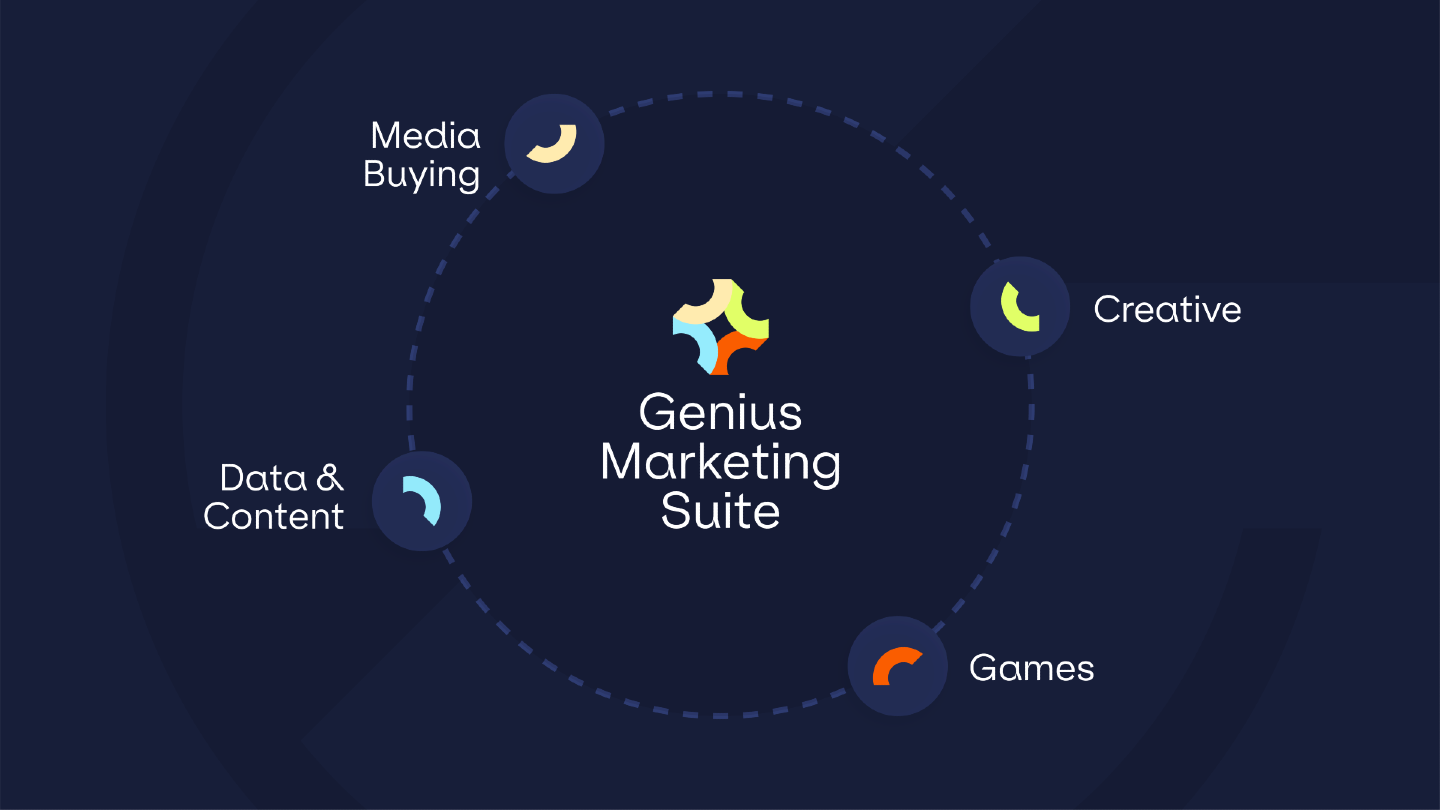 Genius Sports, the international sports data technology company, has today (February 7) launched a new marketing platform designed to help partners identify, engage, and retain sports fans.
The Genius Marketing Suite has been created to enable brands, sponsors, sportsbooks, leagues, and teams, to meet the digital needs of supporters.
The suite of products "combines a sports-centric media buying service with a dynamic creative solution that makes it easy to design, automate, and distribute personalized video and display adverts at scale."
In addition, the platform features a full set of interactive digital engagement tools, "that help brands establish long-term relationships with fans."
The tool represents "a complementary set of data-driven solutions in a single product offering" which features four services: media buying, creative, games, and data and content.
The media buying service has been designed to help advertisers find, convert, and retain sports fans through highly targeted and efficient campaigns. The creative platform will be a "one-stop-shop to create, automate and optimize highly personalized dynamic video, display, and CTV adverts."
The games offering is set to feature "made-to-measure" gamification solutions, including fantasy, trivia, and predictor games, to engage fans and capture first-party data, while the data and content tool will offer "interactive and immersive media tools including easily integrated widgets, rich data visualizations, and sports data APIs."
Mark Locke, chief executive of Genius Sports, said: "With the launch of the Genius Marketing Suite, we are integrating the acquisitions of FanHub and Spirable alongside our proven media buying solutions to better serve any brand looking to engage sports fans.
"Our understanding of sports fans, and how and when to engage them, is unrivaled. As a leader in sports data, we can create authentic and real-time experiences at every step of the marketing funnel. Whether you're a sports team trying to sell more tickets, a clothing brand targeting NFL fans or a sportsbook looking for sign-ups, the Genius Marketing Suite has the answer."
American football's NFL will become the first sports property to utilize the Genius Marketing Suite as the two parties will collaborate to launch a range of free-to-play games in select international markets.
As the NFL's exclusive distributor of official league data, Genius Sports will provide knowledge-based predictor, bracket, and personality quiz-style games to boost engagement with NFL fans in Australia, Brazil, Canada, France, Germany, Mexico, and the UK.
Users can sign up for the NFL's official games, giving them a direct platform to compete against other NFL fans around the world.
This season, Genius Sports has launched data-driven predictor and pick 'em games for several NFL teams, including the Los Angeles Rams, Indianapolis Colts, Denver Broncos, and Las Vegas Raiders.
Josh Linforth, Genius Sports chief revenue officer, said: "Extending our partnership to deliver immersive free-to-play games is the latest example of Genius Sports expanding our role at the heart of the NFL ecosystem.
"The NFL's global audience is growing rapidly and our bespoke games including the highly popular NFL Super Bowl Challenge [the 2023 edition of that iconic event will take place on February 12], will be central to the league's strategy to capture new audiences from around the world."