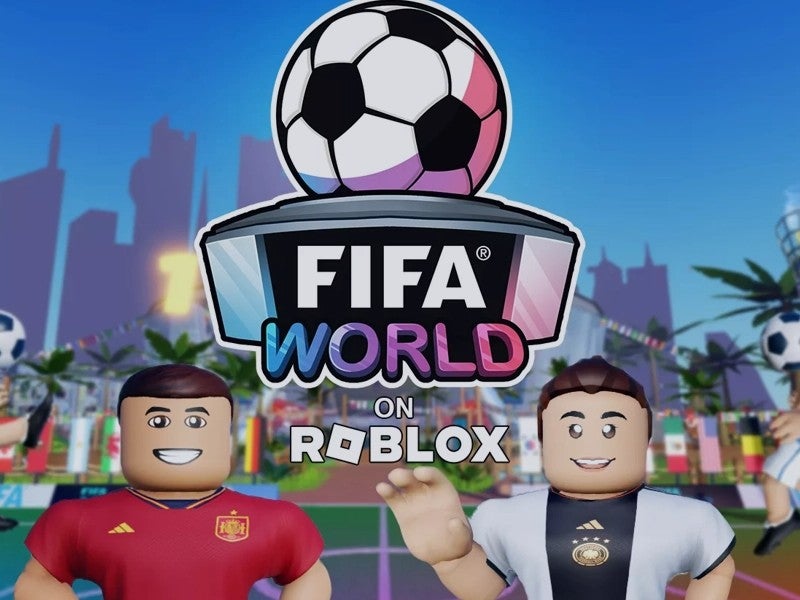 FIFA, soccer's world governing body, has struck a multi-year partnership with online gaming platform Roblox as it looks to engage a younger fanbase ahead of its upcoming flagship World Cup in Qatar.
The partnership, announced yesterday (October 12), sees the launch of FIFA World on Roblox, described as "a virtual environment that celebrates the power of football and the rich history of its pinnacle events."
The free-to-access game will allow users to win virtual rewards by competing in skills tests, including a bowling challenge at the 'Adidas Footbowling Arena'.
Users will also have access to video content from the FIFA+ library, while Spanish midfielder Pedri and German star Lena Oberdorf will feature in the virtual world.
Romy Gai, FIFA chief business officer, said: "As part of our commitment to grow football and develop ways for new fans to engage with the sport, FIFA's immersive experience on Roblox will provide football fans with a hugely exciting new way to interact with friends, celebrate the rich culture and heritage around the world's biggest sports competition, and demonstrate their creativity and national pride through various features and mechanics.
"FIFA believes that such a multi-layered experience will result in a truly inclusive and fun gameplay – in turn, engaging new and existing football fans from across the globe, as well as promoting the values of the sport to an even broader audience."
Christina Wootton, vice president of global partnerships at Roblox, added: "We believe discovering and enjoying events together with friends from all over the globe is a unique experience that often can't be replicated in the physical world.
"With FIFA World, fans are able to come together to celebrate and express their fandom with one another, support their favorite teams, and get access to FIFA's top sporting events year-round."
The launch marks FIFA's first gaming project since ending its popular FIFA video game series with EA Sports earlier this year amid reports that the pair could not agree on commercial terms for the franchise's continuation.
FIFA 23, released last month, is the last edition of the long-running franchise that started with the launch of FIFA International Soccer in 1993. Since then, the FIFA game title has risen to one of the most popular, each year becoming one of the top-selling sports video games worldwide.
EA Sports revealed yesterday that the new edition of the game had achieved the biggest launch period in its history, with over 10.3 million players in the first week.
Starting next year, EA will move on to releasing its soccer video games under the title EA Sports FC, while FIFA said has already started engaging with publishers, studios, and investors to build another major new simulation soccer title for 2024 to compete against the series that once bore its name.
Last month, FIFA strengthened its entry into the digital world by launching FIFA+ Collect, a new platform that will allow fans to own moments from iconic games as non-fungible tokens (NFTs), as well as art and imagery from the men's and women's World Cups.
The platform was created in partnership with cryptocurrency platform Algorand and is available on the FIFA+ streaming service, which provides access to live matches, interactive games, news, tournament information, and original content.
The FIFA 2022 World Cup in Qatar starts on November 20 and will end with the final on December 18.