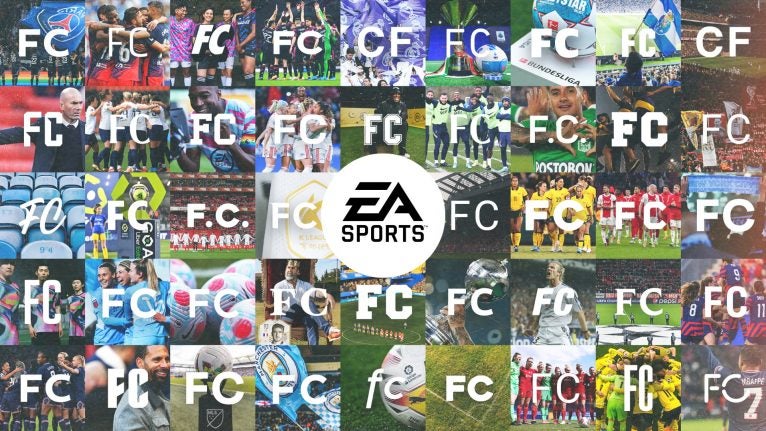 The licensing deal between FIFA, soccer's global governing body, and video game developer Electronic Arts, which has been in place since 1993, is set to come to an end next year.
In a statement made yesterday (May 10), the EA Sports division of the game publisher announced that it is to stop producing the FIFA-branded (and named) game, which is one of the most profitable franchises in video game history having generated a reported $20 billion in sales over the last two decades.
While the publisher will continue to create soccer-themed titles, from next year on (with the deal set to end after the 2023 FIFA Women's World Cup), they will simply come under the title of EA Sports FC.
FIFA, meanwhile, which first issued EA Sports with a license almost 30 years ago, with the last deal between the bodies struck in 2013, has said it will now release its own video games.
Tanveer Aujla, analyst at GlobalData Sport, commented: "The metaverse is an area that sports teams and organizations are keen to get a piece of, due to the almost limitless potential of it, as well as the potential financial gains that will come from partnering with tech giants. This is likely to herald the first of many partnerships between sports teams and the metaverse.
"FIFA's stature and pulling power means that they won't have much difficulty in securing a potentially lucrative sponsorship deal that involves the metaverse, and a soccer-related game set in the metaverse would likely be enormously popular. However, the metaverse is still in its infancy in terms of development, so any large-scale projects FIFA have in mind may take years to come to fruition."
EA Sports FC is reportedly planning to offer a broader range of experiences than the FIFA franchise, such as the ability to watch real-life matches and access live in-game events while playing.
In terms of why the brand chose to separate from FIFA, David Jackson, vice-president at EA Sports, said: "Soon, watching and creating content are going to be equally as important for fans …
"Under the licensing conventions we agreed with FIFA 10 years ago, there were some restrictions that weren't going to allow us to be able to build those experiences."
He added: "It's a big moment for the organization. Interactive soccer experiences have been central to what has made EA Sports successful over the last 20 years."
It has been reported that FIFA attempted to significantly raise the price of the license fees for EA Sports to over $1 billion per quadrennial World Cup cycle during negotiations over a new deal and that the developer was unwilling to accept the hike.
Media reports have also suggested that the decision to split came only after months of fruitless negotiations.
While Jackson said the decision was not entirely down to financial considerations, he did admit that "money plays a critical role in most negotiations."
However, he insisted that "the reason we are doing this is to create the very best experiences we can for both players and partners."
Although at first glance it would appear that the ending of this relationship spells the end for EA Sports' detailed licensing deals in the world of top-tier soccer, it has still actually retained its deals with a large number of specific players, teams, stadiums, and leagues.
This latter category includes top European leagues such as England's Premier League, Germany's Bundesliga, and LaLiga in Spain. It also has a deal in place with the Europe-wide soccer governing body UEFA.
Indeed, in the EA Sports statement, Richard Masters, the Premier League's chief executive, is quoted as saying: "EA Sports is a long-term and valued partner of the Premier League, and we look forward to continuing to work together in the new era."
The separation, however, does mean that FIFA World Cup action, and specific tie-ups around that quadrennial event, will be out of EA Sports' reach from now on.
The game developer has said it plans to launch EA Sports FC in late 2023 after FIFA 23, the final collaboration between the two bodies, goes live in October this year.
FIFA, meanwhile, has now said in its own statement that it plans to launch new games with several different third-party studios and developers.
It has said that plans are underway to launch a major new FIFA-branded game in 2024 and that talks with publishers, investors, and media outlets are taking place.
Gianni Infantino, FIFA's president, has said: "I can assure you that the only authentic, real game that has the FIFA name will be the best one available for gamers and football fans.
"The constant is the FIFA name and it will remain forever and remain the best."