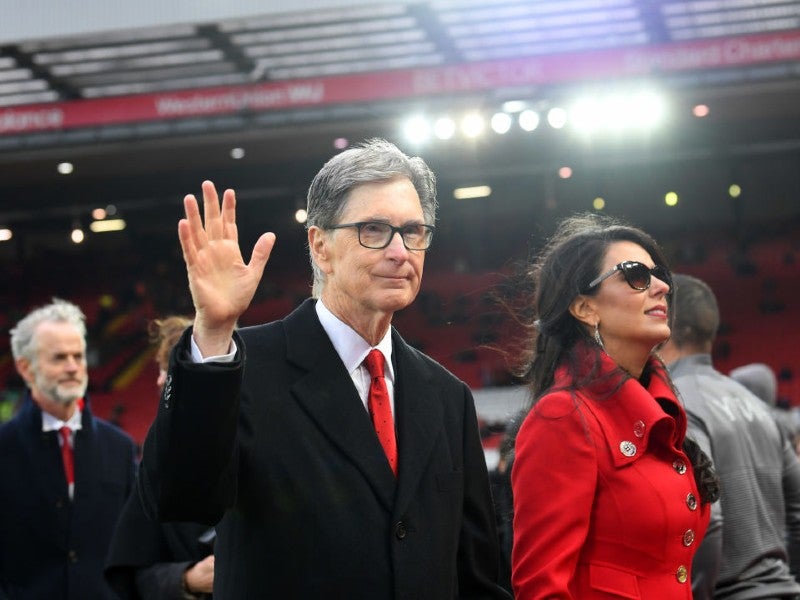 Fenway Sports Group (FSG), the US owner of English soccer giants Liverpool, is inviting offers for the Premier League club, it has been reported.
A full sales presentation has been produced for interested parties but it is unclear whether or not a deal will eventually be done, according to The Athletic.
The US ownership group, which is owned by billionaire John Henry, is said to have retained global investment banks Goldman Sachs and Morgan Stanley to assist with the process.
In a statement issued to The Athletic, FSG said: "There have been a number of recent changes of ownership and rumors of changes in ownership at English Premier League clubs and inevitably we are asked regularly about Fenway Sports Group's ownership in Liverpool.
"FSG has frequently received expressions of interest from third parties seeking to become shareholders in Liverpool. FSG has said before that under the right terms and conditions we would consider new shareholders if it was in the best interests of Liverpool as a club.
"FSG remains fully committed to the success of Liverpool, both on and off the pitch."
FSG, which also owns the Boston Red Sox of North America's Major League Baseball, acquired Liverpool from US pair Tom Hicks and George Gillet in October 2010 in a deal valued at around £300 million (then $493 million).
Last year, FSG sold an 11% stake to RedBird Capital Partners, the US investment firm, for $750 million and also acquired NHL ice hockey team the Pittsburgh Penguins in a deal valued at around $900 million.
Under the tenure of the US owners, Liverpool have won every major trophy, including their first league title in 30 years in the 2019-20 season, as well as the UEFA Champions League, FA Cup, and Carabao Cup.
However, FSG has come under fire from supporters in recent years, most notably for its decision to form the failed breakaway European Super League.
FSG has reportedly received several offers for Liverpool over the years, including a £3 billion ($3.4 billion) bid from the Middle East in April this year.
The most recent sale of a Premier League team saw Chelsea acquired by a consortium led by American billionaire Todd Boehly for around £2.5 billion.
Conrad Wiacek, head of sport analysis at GlobalData, commented: "FSG have presided over a period of success for Liverpool Football Club in recent years but the news that one of the most historic clubs in the Premier League is up for sale will surely send shockwaves through the world sport and attract a number of interested parties.
"Given the sale of Chelsea in the summer of 2022 reached $4.15 billion, the sale of Liverpool could reach in excess of $5 billion, with the club generating over $160 million from its sponsorship deals for the 2022-23 season alone.
"The objection of fans to the proposed European Super League meant it was unlikely that FSG could turn Liverpool into the cash cow they hoped it could become, and competing with the likes of Abu Dhabi-owned Manchester City, Saudi-backed Newcastle United and the commercial dominance of rivals Manchester United is likely behind the decision to sell. With FSG having eyes on an NBA expansion team in Las Vegas, it may be the ideal time for them to cash out."