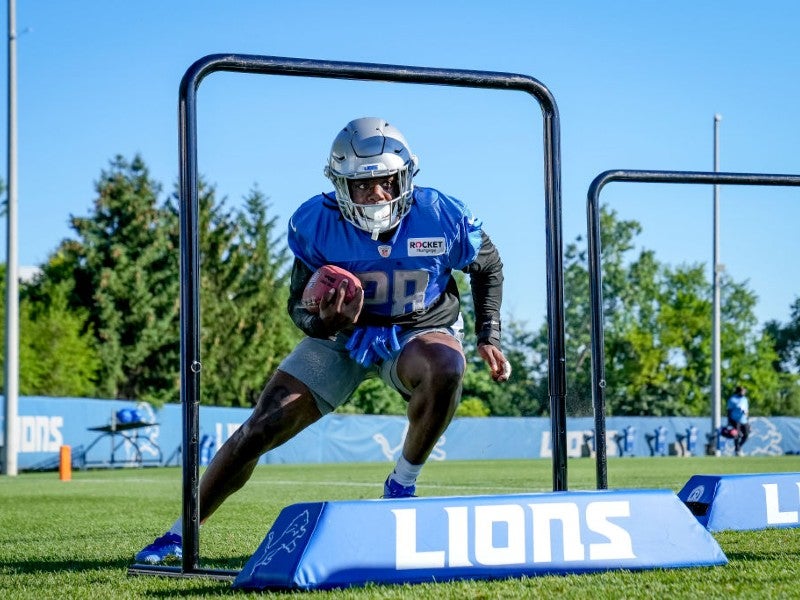 The Detroit Lions, of American football's NFL, have expanded their e-commerce partnership with sportswear and equipment retailer Fanatics.
As part of a multi-year extension, the company will now become the team's end-to-end omnichannel retail partner.
Under the new deal, Fanatics will operate the franchise's on-site merchandise and fan gear outlets at Ford Field stadium, while continuing to manage the Lions' online and mobile commerce business.
Fanatics has been the Lions' e-commerce partner since 2015.
The club said a key aspect of the partnership renewal is Fanatics' "significant investment to reinvent the in-venue retail experience for fans on game day and beyond" through the launch of Lions Supply, a brand-new team store inside Ford Field that is set to open during the upcoming NFL season.
Kelly Kozole, Lions senior vice president of revenue, said: "We are excited to partner with Fanatics on a brand-new retail experience that is double the size of our previous team store at Ford Field.
"Lions Supply is a key element of our continued commitment to creating an amazing experience for our loyal Lions fans."
Ed O'Brien, Fanatics senior vice-president of business development, added: "Over the years, the Detroit Lions have been a valued partner to Fanatics, and we are thrilled to expand our relationship to create a truly unparalleled merchandise experience for Lions fans.
"The opening of the new Lions Supply team store is one of the more ambitious projects we've undertaken, and we can't wait to see the reaction from fans on both game day and beyond."
Fanatics is the NFL's official e-commerce partner and holds online and mobile commerce relationships with 27 teams in the league.
The Lions become the company's 11th omnichannel retail and merchandise partner for which Fanatics operates both e-commerce and in-venue shopping.
Meanwhile, the Washington Commanders have agreed a new partnership with software company CHEQ for the 2022 season.
Through the tie-up, the firm has installed express self-service kiosks at select locations throughout FedExField, the team's home stadium, to limit queueing times for fans.
Approximately five of the busiest concession stands at FedExField will be converted to express kiosk ordering on CHEQ at the beginning of the season.
The Commanders becomine the first professional sports team to partner with CHEQ in the nation's capital.