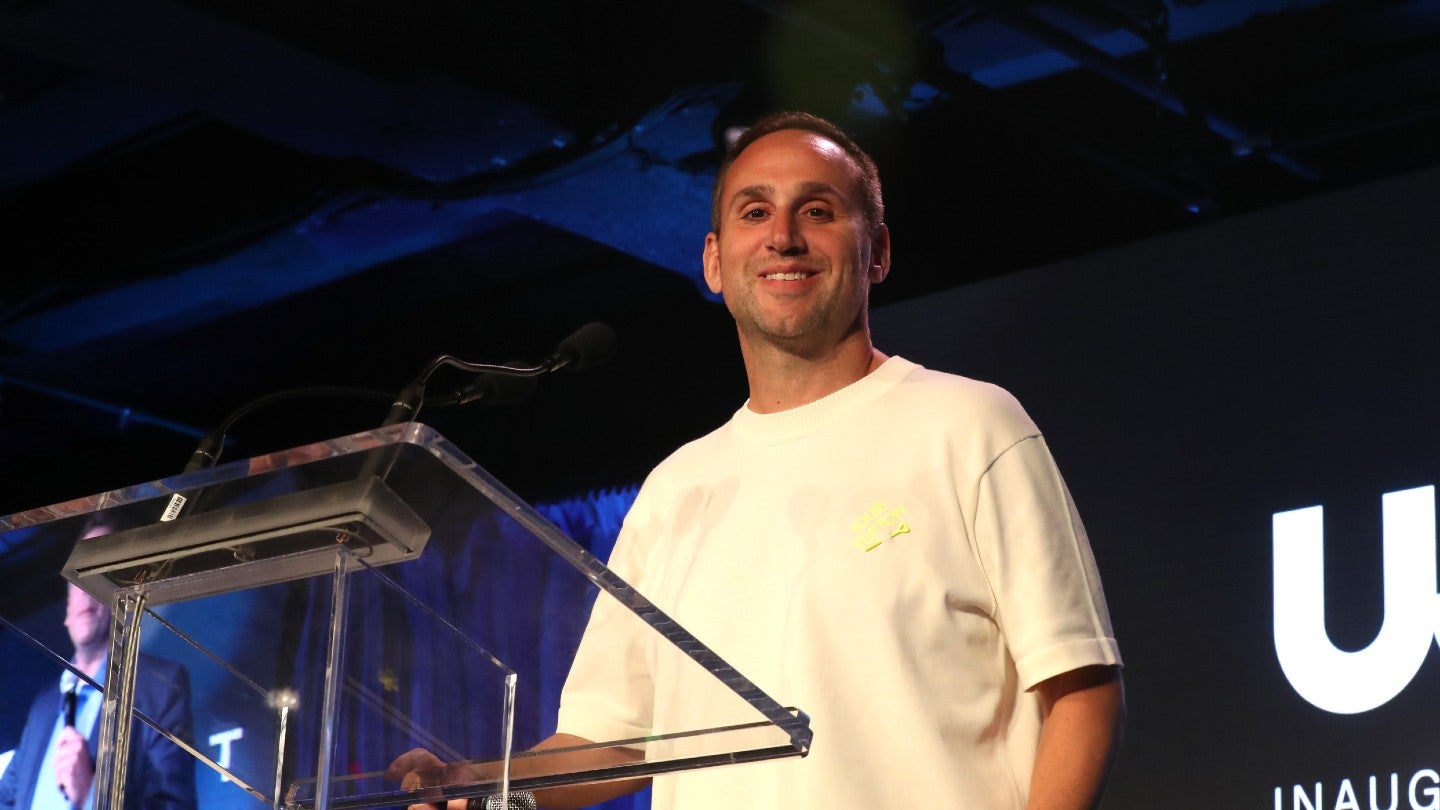 Fanatics, the digital sports platform and e-commerce company, is divesting its 60% equity stake in non-fungible token (NFT) company Candy Digital as confidence in the asset class wanes amid an "imploding NFT market."
In an internal email, Fanatics chief executive Michael Rubin told employees that the company was selling its majority share of the NFT startup to an investor group led by cryptocurrency bank Galaxy Digital, the original founding shareholder.
He said: "Over the past year, it has become clear that NFTs are unlikely to be sustainable or profitable as a standalone business.
"Aside from physical collectibles (trading cards) driving 99% of the business, we believe digital products will have more value and utility when connected to physical collectibles to create the best experience for collectors."
He added: Divesting our ownership stake at this time allowed us to ensure investors were able to recoup most of their investment via cash or additional shares in Fanatics – a favorable outcome for investors, especially in an imploding NFT market that has seen precipitous drops in both transaction volume and prices for standalone NFTs."
Candy Digital was launched by Galaxy Digital in June 2021 alongside entrepreneur Gary Vaynerchuk and Fanatics as a rival to Dapper Labs amid a booming period for the sports NFT market.
During its first years, it struck several partnerships, including a multi-year licensing agreement with American baseball's MLB to produce NFTs. It also released digital collectibles in partnership with streaming giant Netflix's television series Stranger Things, wrestling's WWE, and several Nascar stock car racing teams.
However, sports NFTs have since seen a decline as part of the wider 'crypto winter' that has seen the value of digital assets fall dramatically. According to the Nonfungible.com market tracker, daily sales volumes have plummeted from over 140,000 sales in January 2022 to around 15,000 as of this week.
In October 2021, Candy Digital raised a $100-million Series A round, valuing it at $1.5 billion at the time. Investors of the round included SoftBank's Vision Fund 2, Insight Partners, and Pro Football Hall of Famer Peyton Manning.
Last month, Fanatics was valued at $31 billion after a $700 million funding round led by private equity firm Clearlake Capital. Investors in the round also included LionTree and previous investors Silber Lake, Fidelity, and Softbank.
At the time, people familiar with the matter said the fresh injection of capital would be used on potential merger and acquisition opportunities and to further develop its collectibles business, as well as to grow the company's upcoming sports betting and gaming operator, which is set to go live this year.
The move comes three months after Rubin sold his stake in the NBA basketball team the Philadelphia 76ers and the NHL ice hockey team New Jersey Devils to remove any conflicts of interest in the sports betting market.
What started as an e-commerce company selling sports gear has transformed into a sports powerhouse that has amassed a database of more than 94 million fans.
The company is now split into three distinct verticals in Fanatics Commerce (merchandise), Fanatics Collectibles (physical and digital trading cards and collectibles), and Fanatics Betting and Gaming (sports betting and igaming).
It acquired several companies last year including trading card firm Topps for $500 million, with the Fanatics Trading Cards subsidiary currently valued at $10.4 billion after also securing $350 million of funding in September 2021.
In October, it acquired clothing brand Mitchell and Ness in partnership with basketball stars LeBron James and Kevin Durant.
It also signed a long-term deal with Nike to manufacture college sports fan apparel and last month signed an apparel deal with Japan's most popular baseball team, the Tokyo Giants.
American football's NFL holds a 3% stake in the retailer, while MLB has a 1.5% interest. The vast group of Fanatics investors also includes Alibaba Group, Thrive Capital, Franklin Templeton Investments, and Neuberger Berman Group.
Fanatics expanded its operations into China in early 2021 via a joint venture with Asian private equity fund Hillhouse Capital and has a strong retail presence within sports and has partnerships with several major properties including motor racing's Formula 1, ice hockey's NHL, and European soccer giants Manchester United, Chelsea, Paris Saint-Germain, Bayern Munich, and Atletico Madrid.
The move away from the asset class also comes shortly after cryptocurrency exchange FTX filed for bankruptcy, throwing its large portfolio of sports partnerships into disarray. The company had a stadium naming rights deal with the home arena of NBA's Miami Heat, as well as a $10-million deal with fellow NBA team Golden State Warriors.
It also struck a multi-year marketing deal with Monumental Sports and Entertainment, the parent company of the Washington Wizards (NBA), Washington Capitals (NHL), and Washington Mystics (WNBA).
It had additional agreements with Major League Baseball, whose umpires wear the company's logo, the Mercedes Formula 1 team, and the International Cricket Council, as well as esports' Team SoloMid, League of Legends' Championship Series, and Furia.
Several high-profile athlete partners of FTX including the NFL's Tom Brady, NBA's Stephen Curry, tennis star Naomi Osaka, and Miami Heat forward Udonis Haslem have been named as defendants in a class-action lawsuit against FTX, which argues their celebrity status made them culpable from promoting the firm's failed business model.