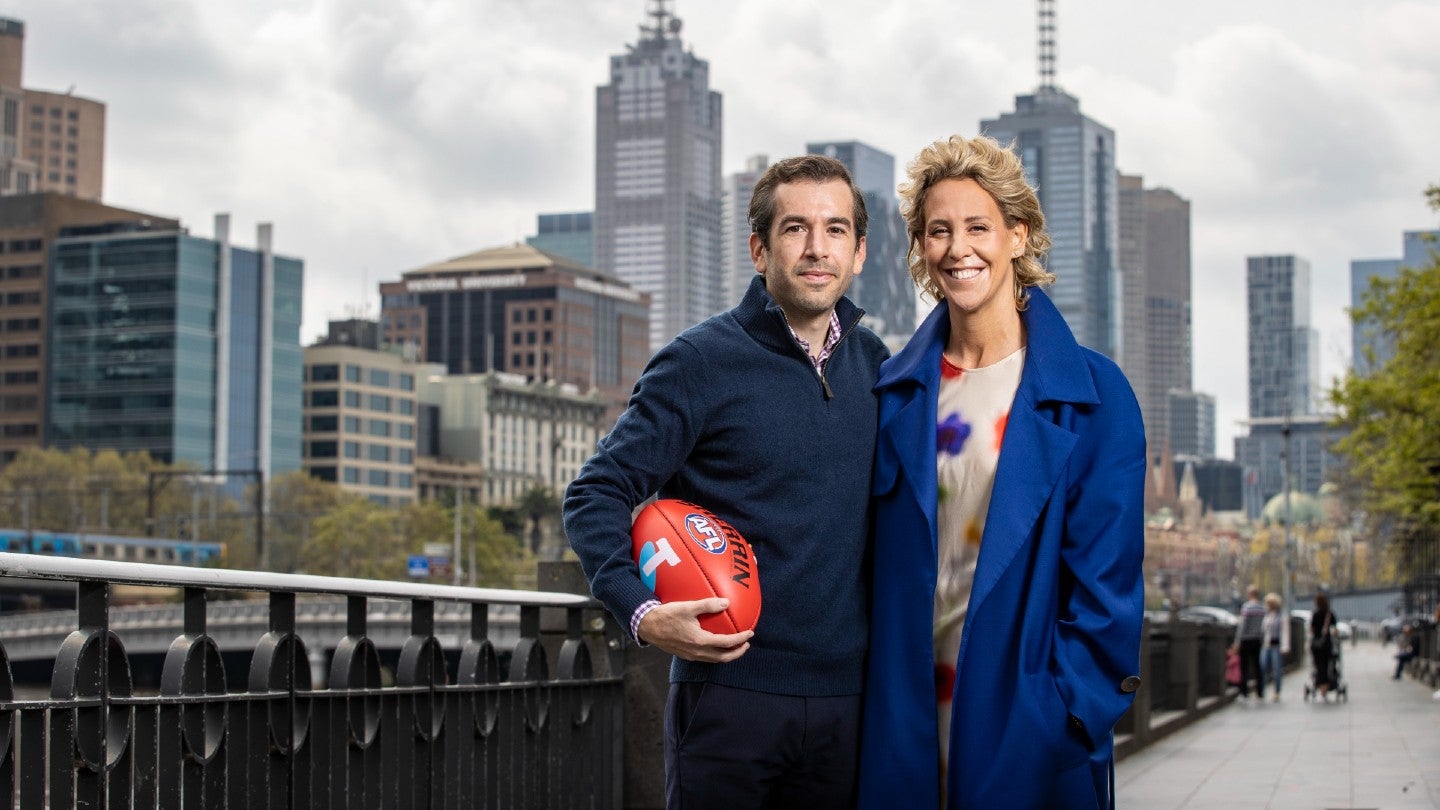 Australian rules football's AFL has agreed an exclusive 10-year retail and merchandising partnership with Fanatics, marking the digital sports platform and e-commerce company's first tie-up with a sports league in the country.
Through the long-term agreement, Fanatics will serve as an official partner of the AFL and women's AFLW. It replaces PlayCorp which was the league's retail partner for 30 years.
The partnership will offer AFL fans "the largest assortment of officially-licensed AFL merchandise ever made available," including an extensive range of AFL and AFLW products such as replica football uniforms, training, and lifestyle wear.
As part of the deal, Fanatics also has exclusive master license rights to manufacture, market, and sell official AFL supporter apparel and accessories, including fan fashion apparel, knitwear, and bags.
Fans will also have access to new designs and brands, including an exclusive AFL line from sportswear and culture brand Mitchell and Ness for the first time.
Over the course of the partnership, the AFL's official e-commerce and AFL-branded retail store rights will transition to Fanatics.
The official AFL online store will utilize Fanatics' cloud commerce platform (CCP).
Fanatics will join a host of local AFL licensees including sports equipment firms Burley Sekem, Kookaburra, and Licensing Essentials to deliver the AFL supporter apparel range and has appointed Melbourne-based company Nick Auditore Represents into the AFL program as its sub-licensee.
Kylie Rogers, AFL executive general manager for customer and commercial, said: "Fanatics has partnered with a number of elite sporting codes across the world and the AFL is proud to be the first Australian sports league to partner with Fanatics to enhance the retail shopping experience for our fans over the next ten years.
"With access to Fanatics' global partner network, infrastructure, and technology, we are looking forward to rolling out a fresh retail offering, both online and in-person, ensuring we continue to meet and exceed the demands of the AFL's loyal fanbase, no matter where they are or how they prefer to shop.
"The AFL is pleased to also retain a strong cohort of Australian licensees who will continue to deliver the best range of products and retail experience for our fans."
Zohar Ravid, senior vice president and head of global corporate development at Fanatics, added: "Australian fans are famously passionate about sport, and we believe that historically they have been underserved relative to other markets when it comes to the merchandise made available, the distribution of that merchandise, and the freshness of the product.
"We're excited and grateful for the opportunity with the AFL, and we are also very excited to see what we can do holistically across all sports in the region and beyond merchandise with the AFL. The Australian fans will have more access to more relevant products as we continue to grow our presence in this sport-mad country."
Fanatics said the AFL agreement marks "a major step forward in the company's continued strategic expansion across Australia and New Zealand."
To this end, the firm has recently made a string of key hires across the region, with Tyler Emsden, the former general manager of AFL side Essendon, brought in as director of business development and Thomas Rodger as licensing director in the Asia Pacific region, who has over 15 years' experience across retail, licensing, and marketing, including 11 years at Warner Bros.
Fanatics partners with more than 900 sporting organizations, teams, and leagues in the world including European soccer giants Manchester United, Chelsea, and Paris Saint-Germain, England's Football Association, UEFA, American football's NFL, basketball's NBA, motor racing's Formula 1, England Rugby, the British and Irish Lions, and the International Olympic Committee.
Meanwhile, Fanatics has appointed Ken Turner as the first chief marketing officer of its trading cards and collectibles business.
In the newly created role, Turner will oversee brand vision, strategy, and marketing efforts across the entire portfolio of physical and digital collectibles within Fanatics Collectibles including the company's sports trading card brand, Topps.
Turner will report directly to Fanatics Collectibles chief executive Mike Mahan.
The company said Turner will play a central role in its efforts to bring in more fans to the trading card hobby and collecting spaces.
As part of this, he will work closely with Fanatics Collectibles' partners – sports leagues, player's associations, athletes, and creators – to "deepen storytelling in the category and create compelling campaigns, activations, and experiences throughout Fanatics Collectibles' marketing, advertising, and content verticals."
Turner previously held the position of executive vice president and chief marketing officer at Red Bull North America, a division of the energy drinks giant. Prior to Red Bull, he spent 10 years at manufacturing company SC Johnson.
Fanatics launched its Fanatics Collectibles division in 2021 and acquired Topps in January 2022.