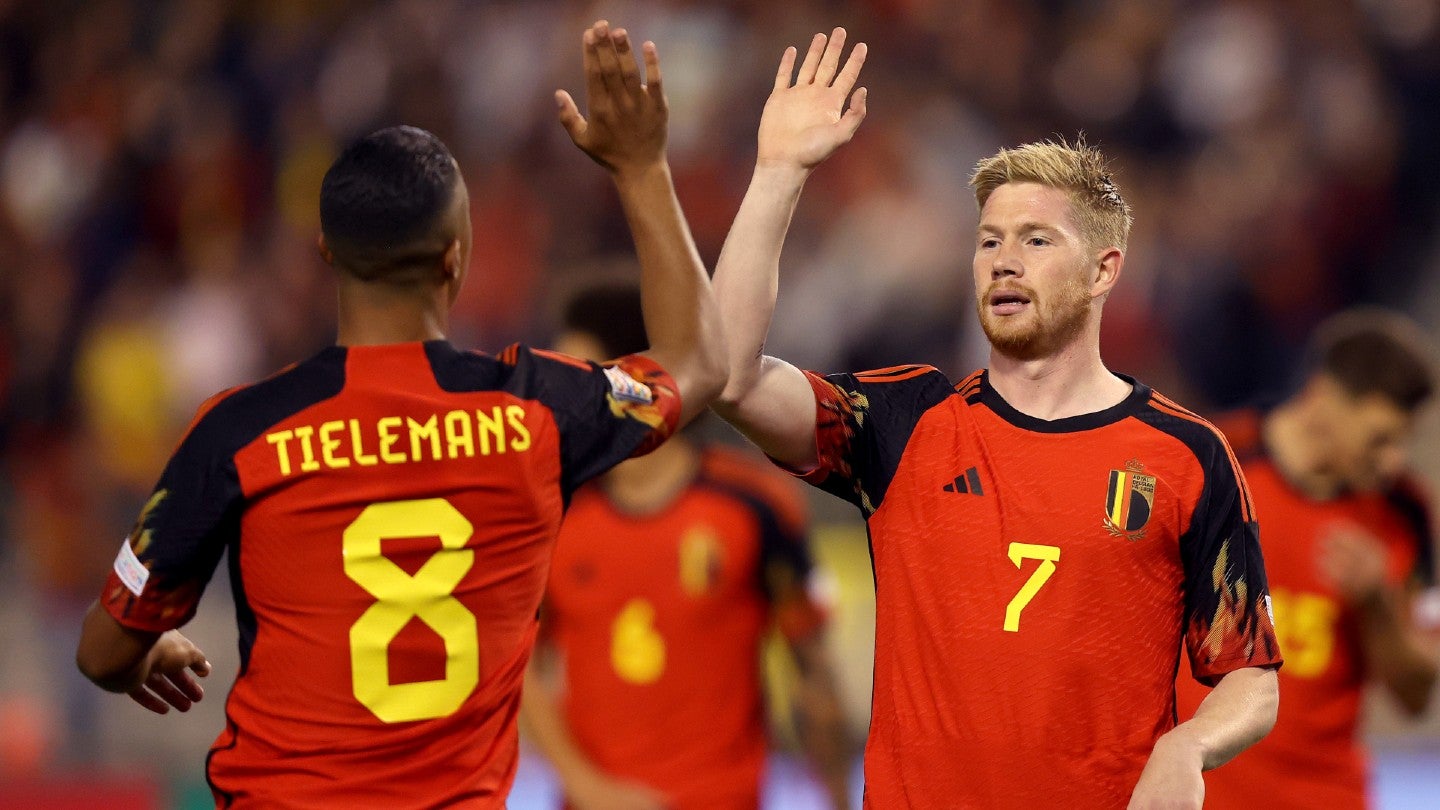 Fanatics, the digital sports platform and e-commerce company, has further expanded its international soccer portfolio through a new e-commerce and merchandising deal with the Royal Belgian Football Association (RBFA) governing body.
The long-term agreement will see Fanatics become the operator of the RBFA's online store and offer a significantly expanded range of merchandise, including officially licensed men's and women's shirts, training gear, gifts, and accessories to fans of the men's and women's teams.
The tie-up covers the 2024 UEFA European Championship in Germany and the 2026 FIFA World Cup national team tournaments.
RBFA's commercial manager Bart Cobbaert said: "Fanatics and known for creating best-in-class retail and merchandising experiences for fans of both club and international football, making them the perfect partner for us as we look to continually improve our offering to Belgium football fans, where they might be in the world."
Fanatics partners with more than 900 sporting organizations, teams, and leagues around the world, including European soccer giants Manchester United, Chelsea, and Paris Saint-Germain, England's Football Association, American football's NFL, basketball's NBA, motor racing's Formula 1, England Rugby, the British and Irish Lions, and the International Olympic Committee.
Matthew Primack, Fanatic's senior vice president of international business affairs and development, said: "Our expertise, unparalleled global infrastructure, and technology platform means that fans of the Belgian national teams, no matter where they might be in the world, can look forward to a seamless retail experience, both online and on mobile, providing access to an extensive product assortment, and the innovation in retail for which we are known."
The new deal comes a week after Fanatics announced it had extended its retail partnership with the German Football Association (DFB), retaining exclusive global e-commerce rights with the governing body. Under the extension, the company will continue to run the official CFB-Fanshop, as well as run DFB on-site retail during home games and DFB cup finals.
Last year, the company expanded its partnership with European governing body UEFA after agreeing a six-year commerce, event retail, and licensing deal covering the men's 2024 and 2028 European Championships and the women's event in 2025.
Earlier this month, meanwhile, Fanatics secured a 10-year retail and merchandising partnership with Australian football's AFL that will offer fans an expanded range of officially licensed merchandise.
Image: Dean Mouhtaropoulos/Getty Images