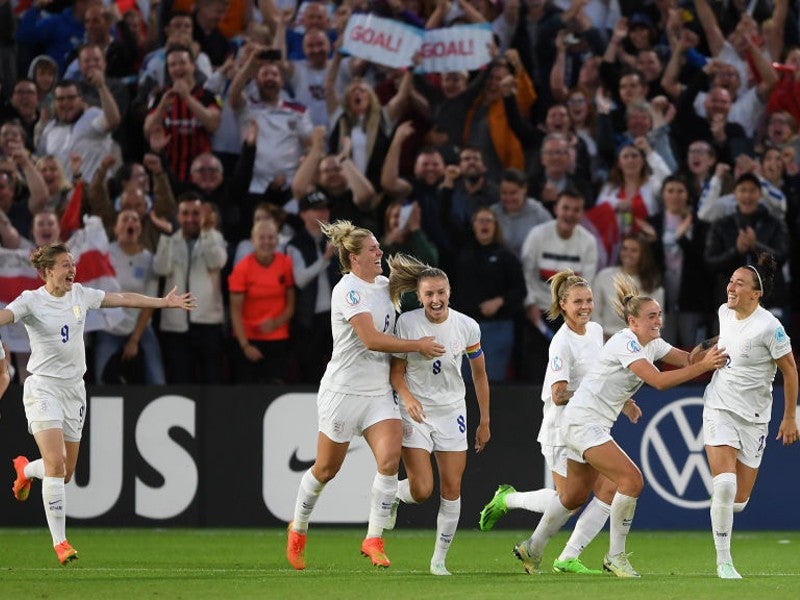 English soccer's Football Association (FA) governing body has launched a tender process for licensing rights to digital collectibles and non-fungible tokens (NFTs) for it.
The FA said it is seeking a partner to build a long-term NFT-based platform that will feature imagery, iconography, and match footage of England's men's and women's national teams.
The association said the new platform will aim to increase fan engagement and reach new global audiences while also generating new revenue streams that will be invested back into the game.
The tender requests proposals from potential NFT partners with the ability "to help the FA brand grow and thrive, whilst also being clear and transparent with fans around the option to purchase and the associated risk."
The FA's commercial director Navin Singh said: "This is an exciting opportunity for us to build a new long-term platform around the FA brands and the England teams for the benefit of the game.
"As a not-for-profit organization, we are always exploring progressive and viable ways to capitalize on new technology to help grow our fanbase and provide much-needed investment back into the English game.
"NFTs present a unique and innovative opportunity to engage with our fans through the imagery of The FA and the England Senior Men's and Women's teams. Any revenue generated will be for the benefit of the game, whilst importantly offering flexibility for fans to express their fandom in this new exciting medium."
The tender launch comes a day after the Liga Portugal governing body for top-tier soccer in the country also launched its tender process to find a supplier of digital collectible and NFT services for the next three seasons.
The body said it is seeking an experienced blockchain partner or partners to launch a digital collectibles range and an NFT-based game.
Interested parties should request information from tender@liaportugal.pt, with the contract set to run for the 2022-23 to 2024-25 cycle.
Many other soccer entities have been active in the NFT space in recent months, including Italy's Serie A, which last week announced a long-term deal with fantasy platform Sorare.