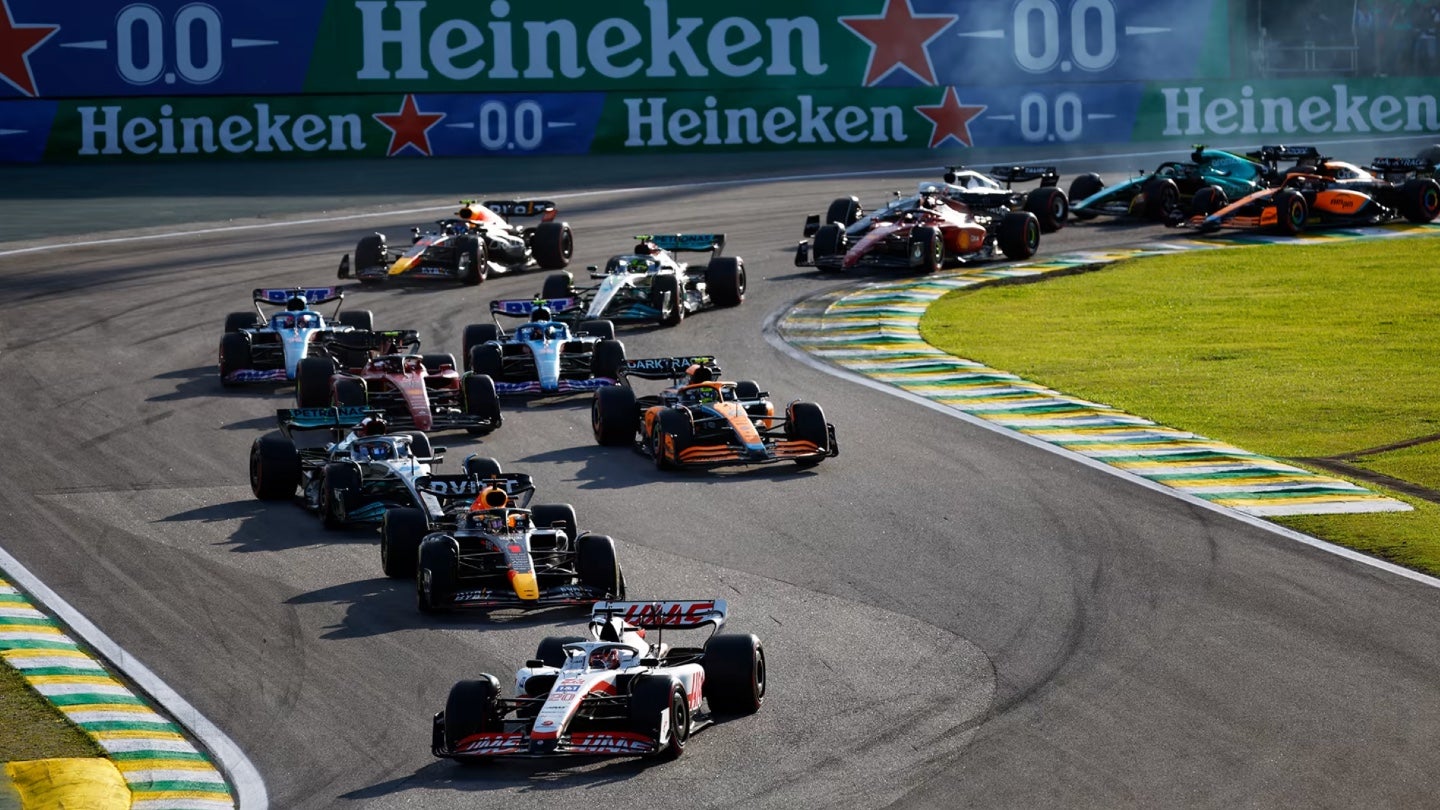 Motor racing's prestigious Formula 1 (F1) series has announced changes to its sprint race format for the six such events across the ongoing 2023 season, essentially making them independent of the main grand prix action.
Each sprint, short races held on Saturdays ahead of the main races on Sundays, will now have its own qualifying session, known as the sprint shootout, with qualifying for the main grand prix (on those six occasions) to take place beforehand on Fridays.
The sprint qualifying will entail a shorter version of the same knockout structure, which will take place on Saturdays before the sprint race. It will be cut in terms of time limits, with the three sessions in total taking 30 minutes, compared to 45 minutes of qualifying for the main race.
Championship points awarded for sprint races will remain the same, with eight for the winner, seven for second place, six for third, and so on down to one point for eighth place.
The new format was unanimously agreed upon at a meeting of the F1 Commission rule-making body yesterday (April 25) and was then confirmed by the world council of motor racing's FIA governing organization.
The rationale behind the changes is to encourage more risks from drivers, by introducing more jeopardy.
The previous sprint race format, which has been applied since the concept was first introduced in 2021, saw the Friday qualifying session set the starting grid for the sprint, and the result of that contest then set the lineup for the race itself.
That meant drivers in the sprint were sometimes reluctant to take chances if they were already in an advantageous position to start the race in.
The first of this season's six sprint races will take place on the next weekend of the F1 calendar – in Baku, Azerbaijan, on April 29.
The five sprints after Baku are Spielberg in Austria (June July 1), Spa-Francorchamps in Belgium (July 29), Losail in Qatar (October 7), Austin in the US (October 21), and Interlagos in Brazil (November 4).
The number has doubled from 2022, when only three sprints took place, with the format having proved popular with both fans and drivers since its introduction two years ago.
In December, F1 and the FIA said conversations around the future formatting of sprint races were ongoing.
There are 23 Grands Prix in total this season, with F1 heading to Miami after the Baku event, in early May.