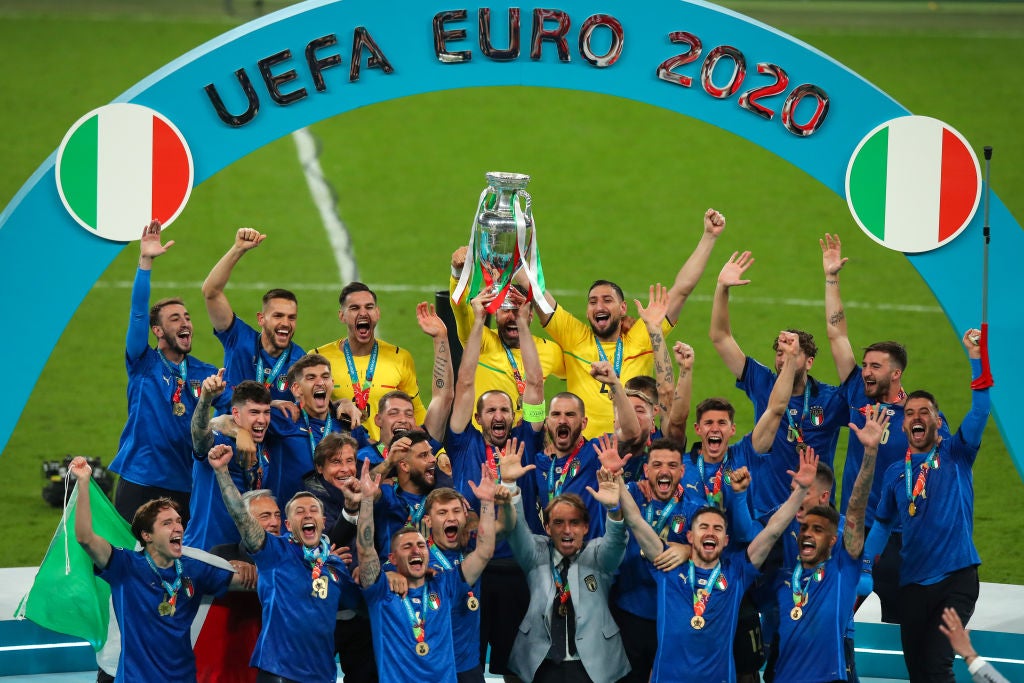 Uefa, European soccer's governing body, and its South American counterpart Conmebol have announced an expanded cooperation that will include matches between the winners of their respective national teams competitions.
The continental bodies will stage an initial fixture between Italy, the winners of the European Championships, and Argentina, champions of the Copa America, during the international window in June 2022 at a venue to be confirmed.
The organisation of the match "is part of the expansion of the cooperation between Uefa and Conmebol, which notably includes women's football, futsal and youth categories, the exchange of referees, as well as technical training schemes."
The agreement reached by the two organisations currently covers three editions of this match between the respective continental winners.
Italy won their second European Championship title after beating England in the final at Wembley in July in the delayed Euro 2020, while Argentina won their 15th Copa America by beating Brazil in the latter's Maracana stadium.
The broadened tie-up also includes the opening of a joint office in London, which will be in charge of coordinating projects of common interest.
The governing bodies said: "By reaching this agreement, Uefa and Conmebol express their commitment to the development of football beyond their geographical zones, as a bridge uniting people, countries, continents and cultures."
The Uefa executive committee and the Conmebol council additionally expressed "a strong willingness to continue collaborating on other issues of mutual interest going forward."
Uefa and Conmebol's announcement comes amid Fifa's plan to potentially stage the World Cup every two years.
The respective organisations have come out in opposition of a biennial World Cup due to the effect it would have on the international soccer calendar.