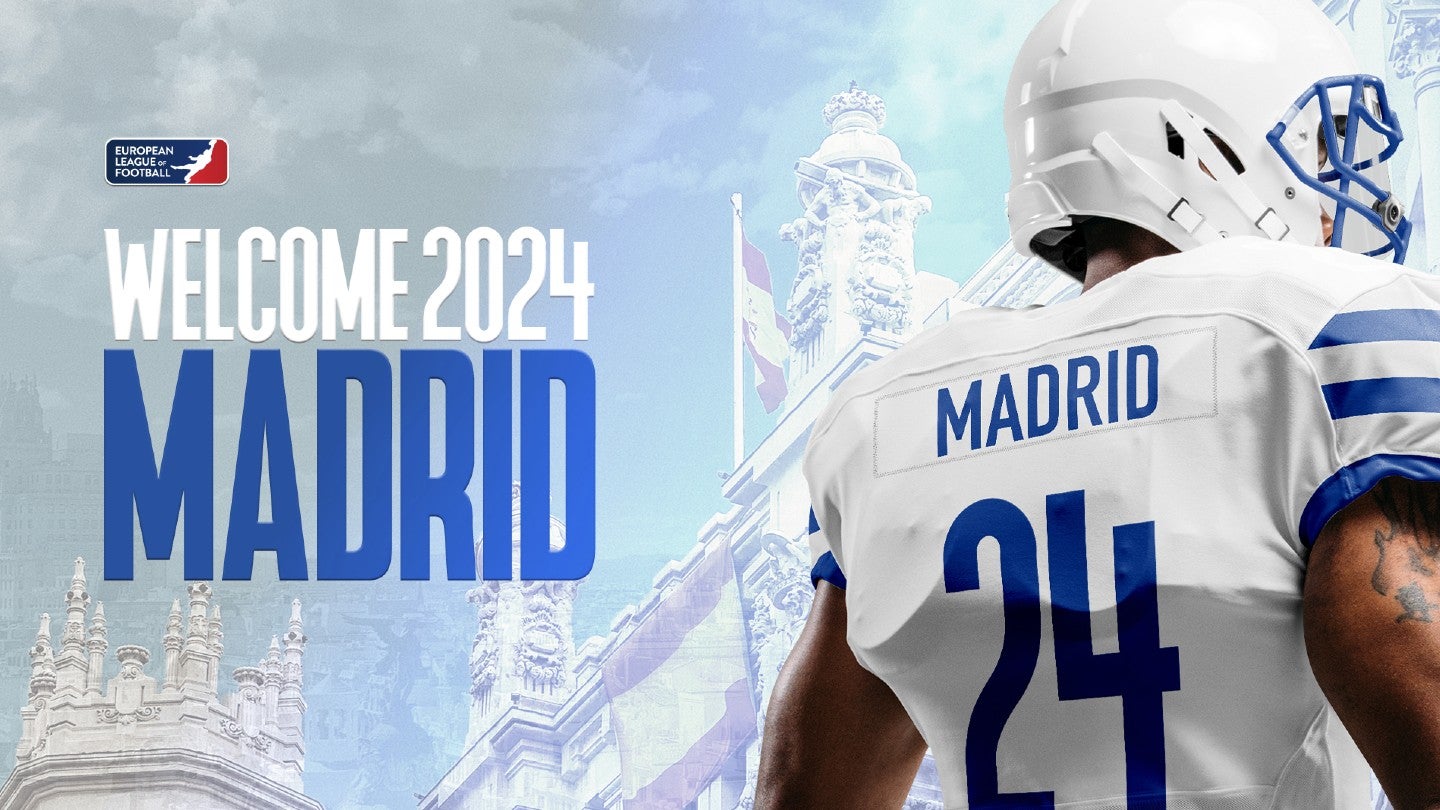 The European League of Football (ELF), the American football competition in Europe, has announced that the Spanish capital Madrid has been awarded franchise rights to join the league in 2024.
The expansion team will become the second Spanish ELF franchise, joining the Barcelona Dragons, one of the eight founding teams of the league when it was launched in 2021.
ELF commissioner Patric Esume said: "Next year, we will be joined by Madrid, a team that definitely has high ambitions in the ELF. Spain has many players with great potential, and I am very excited to see how they will perform at this level."
The league said the team will be developed in cooperation with the main regional American football teams Las Rozas Black Demons, Osos Rivas, and Coslada Camioneros.
More details about the team will be announced soon, including the name and logo, as well as the positions of general manager and sports director.
Zeljko Karajica, managing director of the European League of Football (ELF), said: "We are proud to be able to add another European metropolis to the map of the European League of Football.
"As the capital of Spain, Madrid is a very attractive location with a sports-loving population.
"We have been in contact with the group for some time and are very pleased that the contract has now been signed."
The ELF took over as the top-tier American football competition in Europe 16 years after the collapse in 2005 of NFL Europe, the developmental minor league of the NFL. The Barcelona Dragons played in NFL Europe from 1991 to 2003.
The ELF was launched in 2021 by SEH Sports and Entertainment, a company of Karajica, former managing director of ProSiebenSat.1, the German commercial broadcaster.
The plan is to grow the league to 24 teams across Europe in future years.
The new franchise announcement comes as the league prepares to start the third season of the competition.
Running from June 3 to September 24, it will feature 17 teams, including six new franchises – Milano Seamen (Italy), Paris Musketeers (France), Panthers Wrocław (Poland), Fehérvár Enthroners (Hungary), Prague Lions (Czech Republic), and Helvetic Guards (Switzerland).
Alongside the Barcelona Dragons, the new teams join eight German sides – Berlin Thunder, Hamburg Sea Devils, Munich Ravens, Frankfurt Galaxy, Rhein Fire, Stuttgart Surge, Leipzig Kings, and Cologne Centurions – and two Austrian sides in Vienna Vikings and Raiders Tirol.