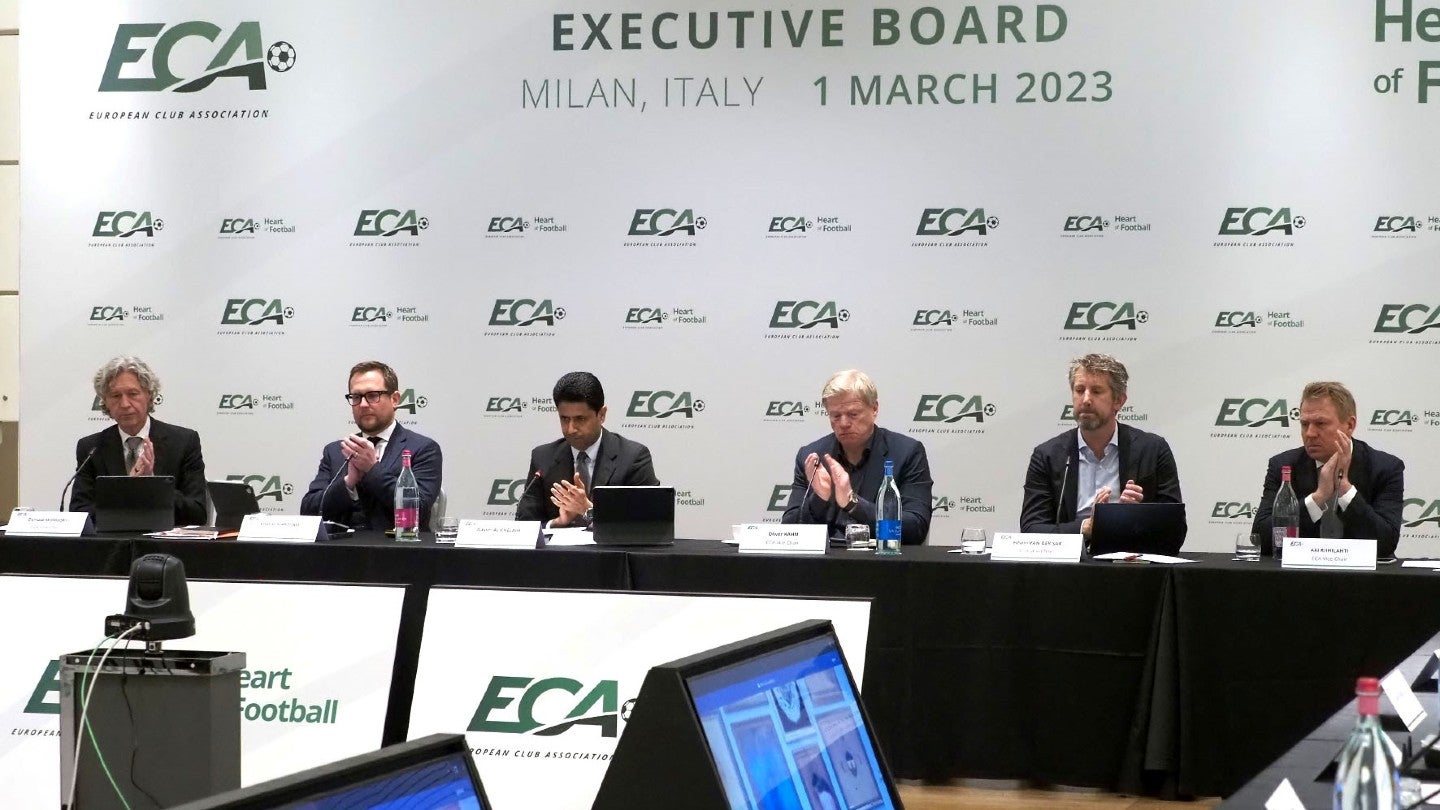 The European Club Association (ECA), the body that connects over 250 top-tier soccer clubs across the continent, has approved plans for major governance reforms to its board and executive committee and a further expansion of ECA membership.
The proposals will now be put to the ECA general assembly on March 27 and 28 in Budapest, Hungary, for final approval.
The ECA pushed ahead with the plans at its latest executive board meeting yesterday (March 1) in Milan, Italy, under chairman Nasser Al-Khelaïfi.
The organization's governance reforms will specifically target further growth in numbers, representation, and decision-making for ordinary members to around 130 clubs, as well as making board positions available to associated members for the first time, opening up board representation to an additional 160 clubs.
The reforms will also seek to make ordinary membership available for women's clubs based on women's team performance and expand the ECA Network to a potential total of 200 clubs.
The ECA Network was launched last September for up to 160 entrant sides across Europe to engage and participate more fully in ECA and European club soccer affairs.
The body said: "These significant internal governance reforms will bring more democracy, participation, and diversity into the leadership and decision-making of ECA leading into the next ECA cycle 2023-27.
"The changes to the governance structure will add operating efficiency and effectiveness at board, executive committee, and administration level, whilst ensuring a wider representation of European clubs within ECA."
The ECA board was also updated on the "positive" recent dialogue between the body and FIFA since the last board meeting in Doha, with discussions between the parties set to continue "in the coming weeks."