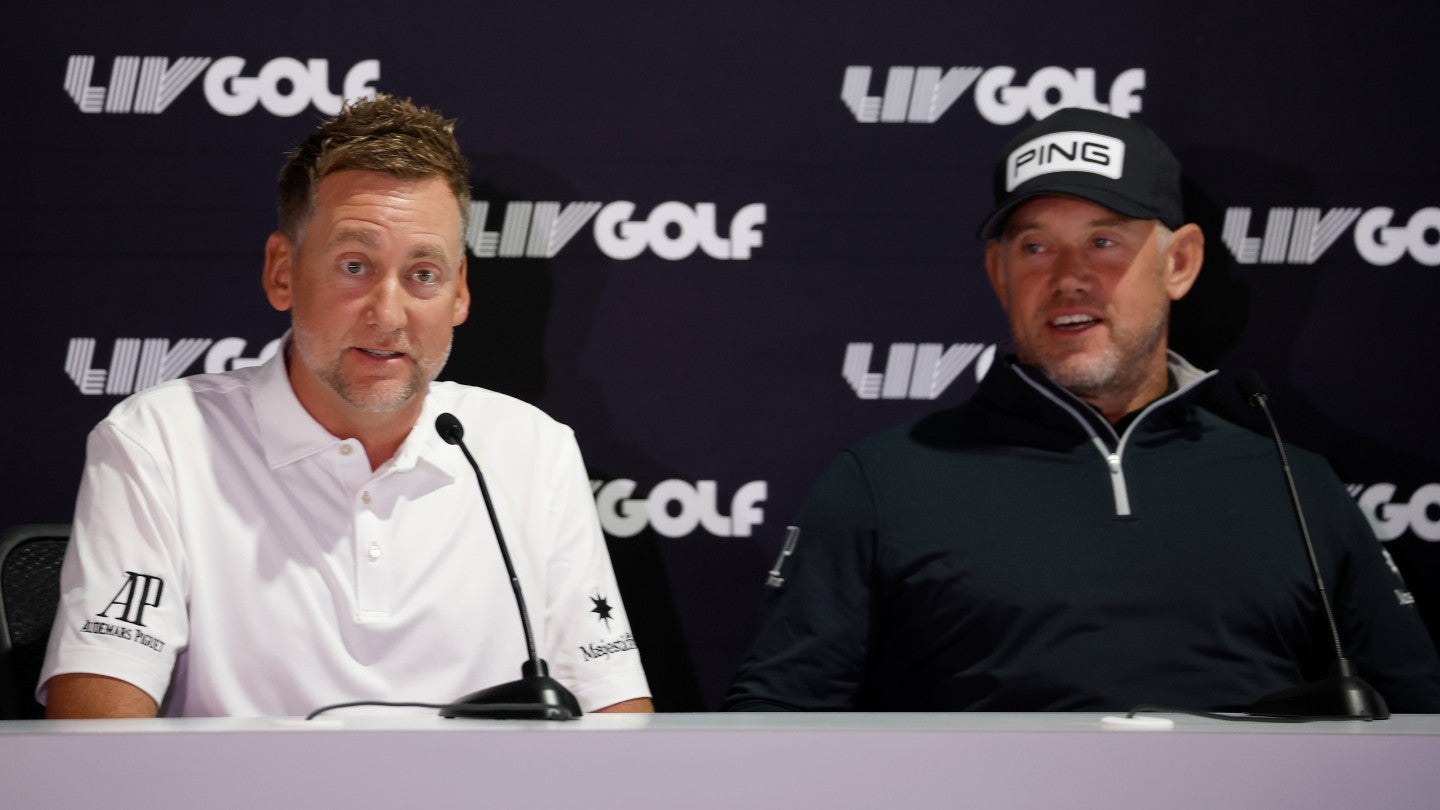 Golf's DP World Tour has won its legal case against the players who defected to the Saudi-backed LIV Golf circuit over sanctions it imposed on them for featuring in other tournaments.
Several players, including the likes of Ian Poulter, Justin Harding, and Adrian Otaegui, contested two-week suspensions and £100,000 ($120,000) fines for competing in the inaugural breakaway LIV Invitational Series last year without a release from the DP World Tour.
The players had requested "conflicting event" releases from the tour to play in the LIV event at Centurion Club last June, but those requests were denied.
The sanctions also initially included a suspension from the Scottish Open, but the players were ultimately permitted to play in the tournament after it was temporarily lifted pending the outcome of an appeal that was heard over five days in February.
That ruling allowed LIV players to continue competing on the DP World Tour without penalty.
The DP World Tour had argued players were in breach of membership regulations with the players insisting they were entitled to compete on different circuits.
The legal action was initiated by the golfers – 16 in total – who wanted their sanctions for competing in the new LIV series fully overturned.
However, Sergio Garcia, Charl Schwartzel, Branden Grace, and Otaegui withdrew from the case ahead of the arbitration hearing by Sport Resolutions UK, an independent body that adjudicates sporting disputes.
Sport Resolutions is expected to announce this week that panel members found in favor of the tour.
The announcement will be made while The Masters gets underway on Thursday (April 6), with 18 LIV players – including some DP World Tour members – scheduled to feature at the opening major of the year.
In a statement, the DP World Tour said: "Out of respect for the confidentiality of the process conducted by Sport Resolutions, we will make no comment on any aspect of the arbitration until the decision is formally announced."
LIV has recruited several high-profile names from both the PGA Tour and DP World Tour including Brooks Koepka, Dustin Johnson, Bryson DeChambeau, and Phil Mickelson.
The PGA Tour also suspended players that have made the switch. A separate antitrust case between the PGA Tour and LIV is due to be heard in the US in 2024.
LIV Golf, which is backed by Saudi Arabia's Public Investment Fund, reportedly vowed to reimburse players for fines they receive and cover the legal costs of challenging suspensions.
Image: Cliff Hawkins/Getty Images