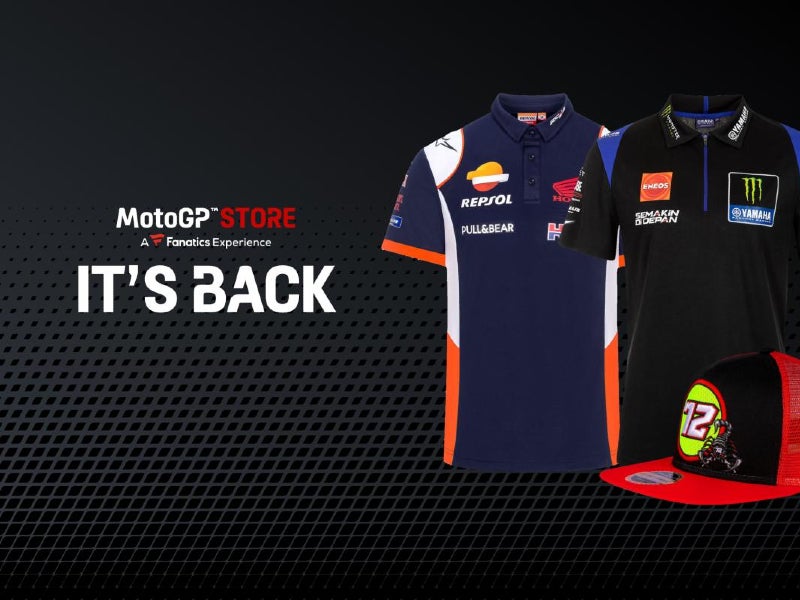 Dorna Sports, the organizer of motorcycling's MotoGP World Championship, have entered into a multi-year, online, retail-focused strategic partnership with Fanatics, the sportswear and equipment retailer.
The deal, announced today (June 14), will see Fanatics work with Dorna to "significantly enhance the shopping experience for MotoGP fans, with the retailer having acquired a license to create MotoGP apparel and having also secured exclusive global e-commerce rights for the series.
The arrangement will "increase the range of merchandise available to fans, wherever they may be", the two parties have said.
A new online hub, store.motogp.com, which has launched today, is powered by Fanatics' Cloud Commerce Platform, and is immediately available in six languages – English, French, German, Spanish, Italian, and Japanese.
According to an announcement, the site features "hi-resolution product displays, frictionless checkout, and the quickest access to new product offerings."
Marc Saurina, senior director of global commercial partnerships at Dorna Sports, said: "The new store looks incredible and we look forward to working together on creating an even wider range of MotoGP merchandise, with something for every fan. With our sport enjoying such a global audience, Fanatics is the perfect partner for MotoGP thanks to their global presence and vast experience."
Matthew Primack, Fanatics' senior vice president of international business development, added: "We'll work closely with the great MotoGP team to create a comprehensive offering that will provide fans with the widest assortment of on-trend, quality merchandise. With our experience, global capabilities, and passion to serve fans with the merchandise they want, when they want it, MotoGP fans will enjoy an assortment of quality products."
Last week, MotoGP expanded and extended its commercial deal with Animoca Brands, the gaming publisher, to include the title sponsorship of two grands prix across the next two seasons.
In both 2022 and 2023, Animoca will put its name to two MotoGP events.
During the upcoming season, it will title sponsor both the Australia and Aragon Grands Prix, while in 2023 another race duo will be covered by the deal.
These events will be renamed the Gran Premio Animoca Brands de Aragón and the Animoca Brands Australian Motorcycle Grand Prix, as Animoca and MotoGP's organizer Dorna Sports expand their existing partnership, which dates back to 2019.
Fanatics was also in action last week, securing physical and digital trading card deals, through its Topps sports trading card brand, with more than 100 universities in the US.
The deals – both exclusive and non-exclusive – will see official university trademarks, current student-athletes, and former athletes playing in the American football's NFL, basketball's NBA, and baseball's MLB featured on collectibles.