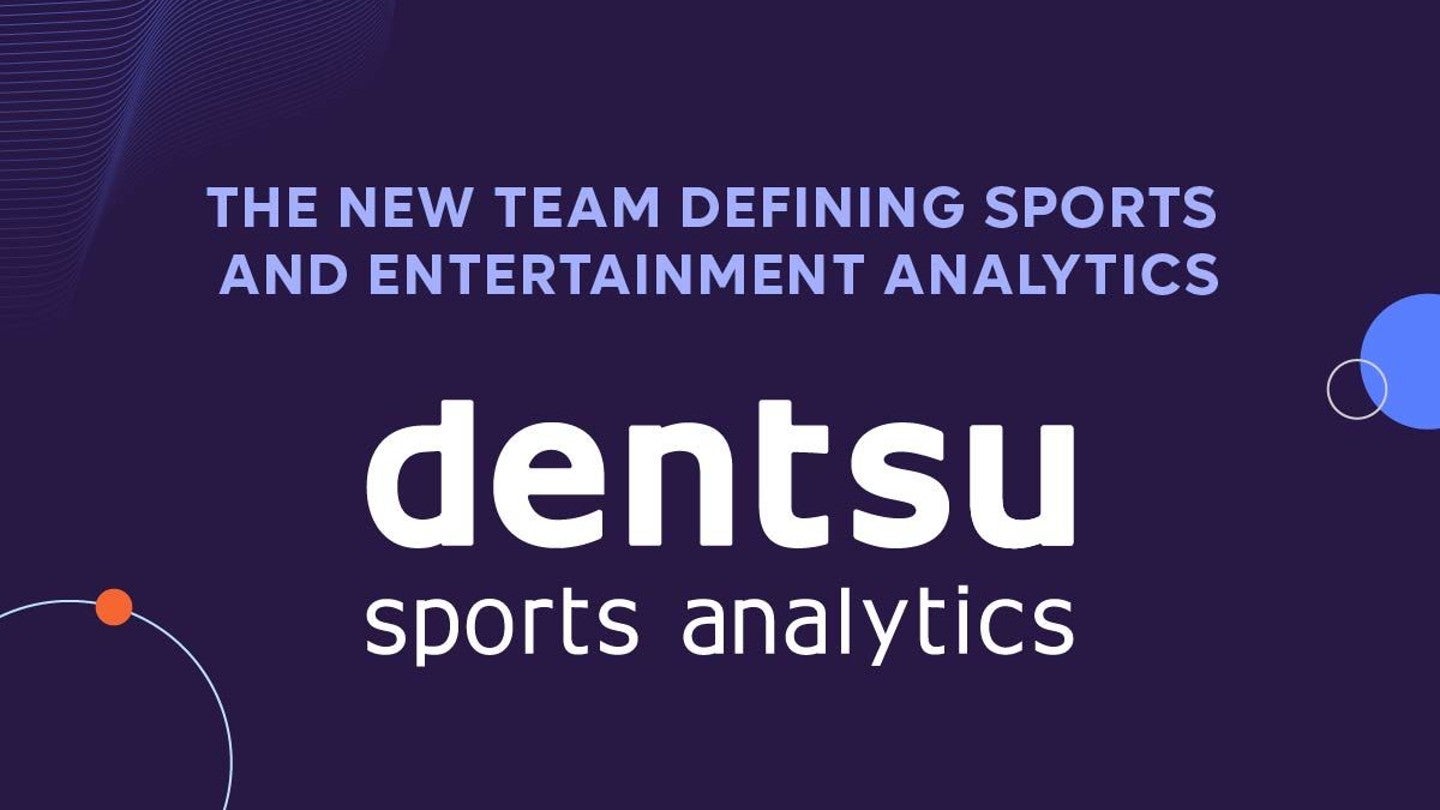 Dentsu Sports International, the Japanese advertising giant's sports marketing subsidiary, has announced the launch of Dentsu Sports Analytics, a new global division led by former Nielsen chief executive Glenn Lovett.
The new division will bring together the research, data, and analytics of three Dentsu-owned agencies – MKTG Sports + Entertainment, Sponsorship Research (Sri), and Merkle – as well as the company's wider data and media analytics capabilities.
the aim is to provide clients with access to "unrivaled" data, data science, and targeted audience and digital marketing services.
Lovett, who joined Dentsu in December 2021 as a strategic and commercial advisor before becoming global managing director of sports analytics in January, will lead the new division as its global managing director. He will be based in New York.
Before Dentsu, Lovett previously worked as chief executive of audience insights firm Nielsen and as a strategic advisor and investor at live streaming solution company LIGR Live and athlete booking firm PickStar.
He has also worked as a commercial advisor at media company Storyful and at fitness company CrossFit.
Lovett said: "An industry moving at the speed of fans needs data, analytics, and insights that can keep up.
"By bringing the best-data resources from across the Dentsu group to the sports and entertainment industry, Dentsu Sports Analytics will help brands and properties to betting understand fans and audiences, and to maximize the value and measure the impact of sponsorship and media investments."
Dentsu Sports Analytics will have offices in North America, Europe, the Middle East and Africa, and Asia-Pacific and is designed to deliver a "truly global and local market offer" across high-end custom and consumer research, syndicated fan and audience data, rights valuation, and measurement services to clients around the world.
Matt Manning, chief executive of MKTG Global and president of Dentsu Sports International, said: "The launch of Dentsu Sports Analytics highlights the importance and demand for data to enhance our ability to accurately measure and analyze the true commercial benefits of a partnership.
"Given his extensive experience at Repucom/Nielsen and working in North America, EMEA, and APAC, Glenn is the ideal candidate and natural fit to accelerate our global analytics business in these regions.
"Furthermore, this opportunity becomes a reality by bringing together Merkle's best-in-class performance data and Sri's and MKTG Insight's sponsorship analytics.
"This unique combination will change how partnership can be analyzed and measured domestically and across borders."