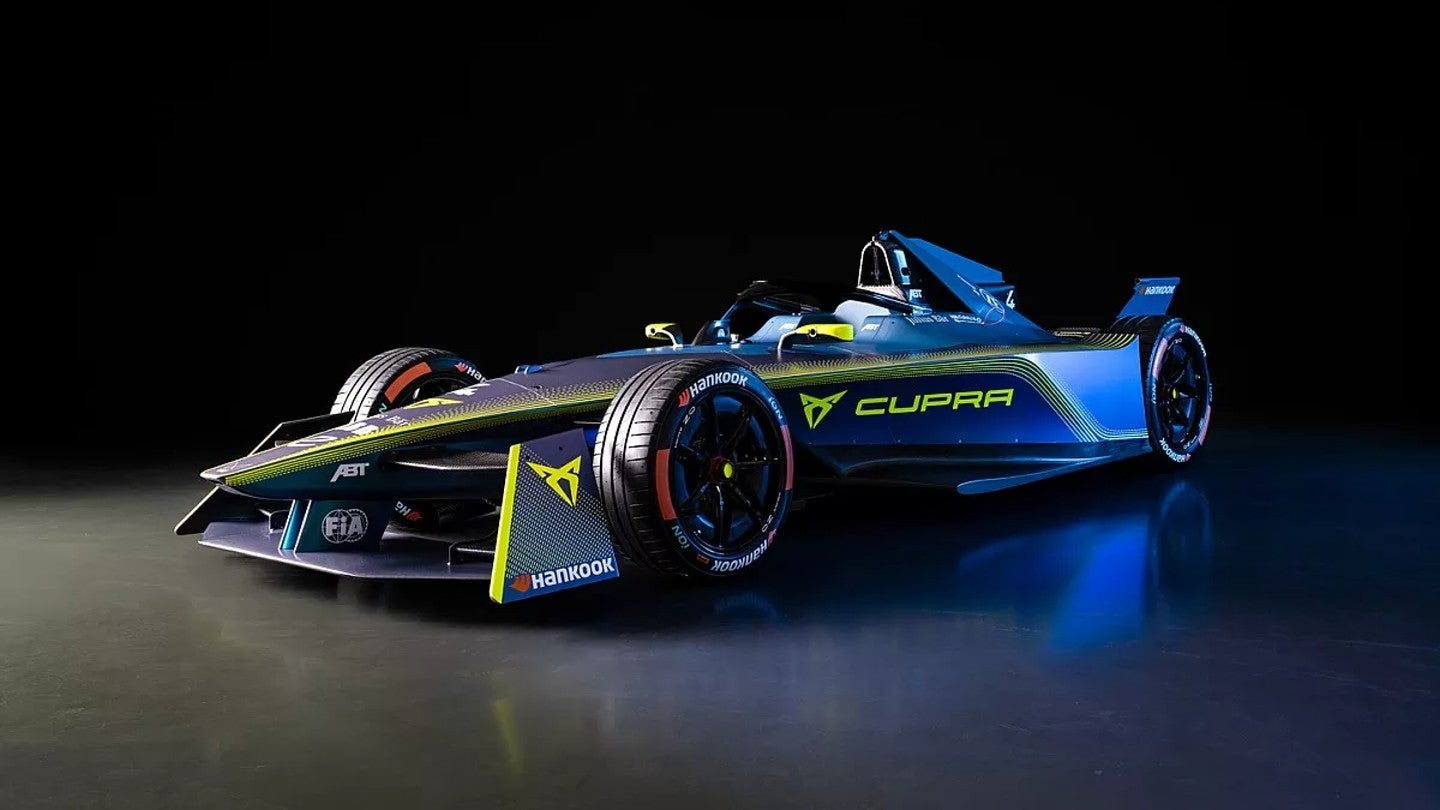 Cupra, the high-performance motorsport subsidiary of Spanish car maker Seat, will become the latest manufacturer to enter the all-electric Formula E motor racing championship after teaming up with German motorsport outfit ABT Sportline for the 2023-24 season.
The new ABT-led Formula E team will be known officially as 'ABT Cupra' and feature drivers Robin Frijns (the Netherlands) and Nico Mueller (Switzerland) in Mahindra-powered cars until at least the end of the 2024 Formula E season.
The new partnership sees ABT Sportsline return to Formula E for the first time since former manufacturing partner Audi exited the series in 2021, forcing it to miss the 2021-22 season.
ABT has previously reached the summit of Formula E, having won the drivers' championship in 2017-18 and the constructors' championship in the 2016-17 season – a success it said it is hoping to replicate with Cupra.
ABT chief executive Hans-Jurgen Abt said: "We are happy and also proud to have Cupra at our side for our Formula E comeback.
"Our two brands have enjoyed a close and successful partnership on the racetrack and on the road, which is now reaching a new level.
"We are looking forward to the new adventure and I am sure we will attract a lot of attention on and off the racetrack."
Cupra, formerly known as Seat Sport, has a long motorsport history that has seen it compete in rally and touring car activities, including the burgeoning eTouring series ETCR, running a team called Cupra EKS.
More recently, it has competed in both seasons of the off-road electric racing series Extreme E in partnership with ABT, where it won its first Extreme E event in Punta del Este, Uruguay, last month in the 2022 season finale.
Cupra chief executive Wayne Griffiths said: "It's the right time to take the next leap forward and join the world's greatest electric motorsport competition, and I can't wait to see the ABT Cupra Formula E team competing in the heart of some of the world's most iconic cities."
"Formula E is a unique motorsport platform for the world's leading automotive manufacturers to create emotions and continue to prove that electric motorsport is not boring, but rather goes hand-in-hand with extreme performance."
Griffith, who is a former commercial manager for Audi, was appointed chief executive of Seat in 2020 and has led Cupra's sporting activities in recent years.
Cupra's entry comes as Formula E launches a wide-ranging overhaul of its technical regulations, which will see more powerful and faster cars line up on the grid for the 2023 season.
The series' new Gen3 racer features a motor at both ends for a combined 470bhp and is capable of a 200mph-plus top speed.
ABT Cupra's first livery is based on the electric Cupra UrganRebel concept car, which the company said will come in a road version in 2025.
The 2023 Formula E season starts in Mexico on January 14 and will finish with a doubleheader in east London on July 29 and 30.