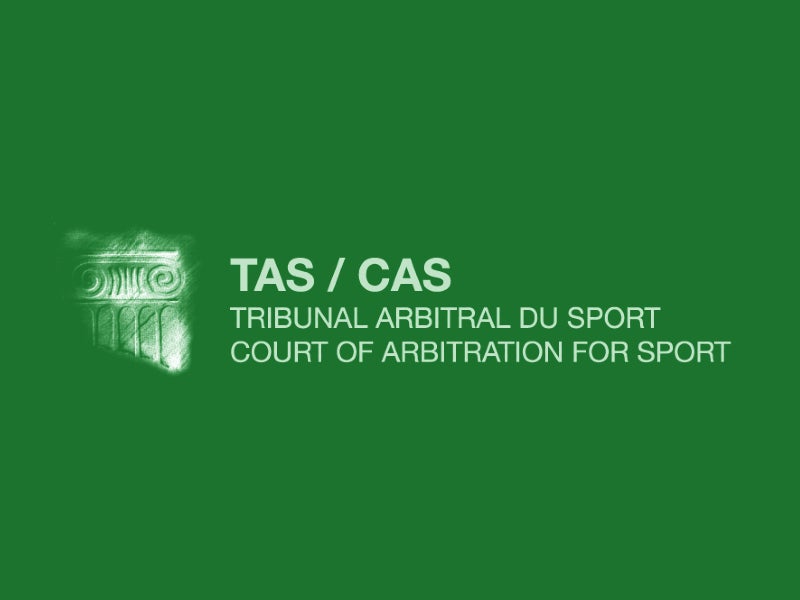 The Swiss-based Court of Arbitration for Sport (CAS), has upheld the four-year suspension of former athletics coach Alberto Salazar for a series of doping violations after a lengthy appeal process.
Salazar, 63, who was banned by the US Anti-Doping Agency in October 2019, has now lost his appeal following a virtual hearing in March this year – which had been delayed, due to the coronavirus pandemic, from a scheduled slot in 2020.
The former coach was banned for offences including possession and trafficking of testosterone while he was head coach of the Nike Oregon Project training group for elite runners, based in Beaverton, Oregon.
He subsequently appealed and, in November that year, CAS said it was opening arbitration procedures and that "the parties have requested additional time to file their written submissions and evidence."
The fallout from the incident led to Nike shutting the Oregon Project down as soon as Salazar was banned.
Salazar had maintained his innocence and always pledged to appeal, while Nike also gave its support to an appeal and stressed that the USADA ruling had "nothing to do with administering banned substances to any Oregon Project athlete."
Following the announcement of Salazar's ban, he was immediately barred from coaching or involvement in athletics in any capacity, and as such his accreditation for all professional events across the sport was revoked.
He was not allowed to continue coaching during the appeal process.
Athletes in the Nike training group included multiple Olympic and world champion Mo Farah of Great Britain and US athlete Galen Rupp, a medallist at the London 2012 and Rio 2016 Olympics.
As well as Salazar, endocrinologist Jeffrey Brown, who served as a paid consultant for Nike's endurance running venture, was handed a matching ban, before also appealing to CAS.
At the same time as Salazar's ban was first put in place, Nike's chief executive Mark Parker announced he would be stepping down, although he claimed his decision was "unrelated" to the closure of the training group.
Meanwhile, the president of the World Anti-Doping Agency, Witold Banka, and that body's director general, Olivier Niggli, met yesterday with the Russian sports minister Oleg Matytsin to discuss how the Russian Anti-Doping Agency (RUSADA) can be reinstated as compliant with the WADA code, when a two-year suspension applied in December 2020 ends.
RUSADA was suspended at that point following WADA's assertion that data (including athletes' testing results) from the Moscow Laboratory was intentionally altered by Russian authorities before being viewed by WADA, in an operation from January 2019.
This directly contravened the conditions laid down by the WADA executive committee from when RUSADA was re-admitted as compliant with the code in September 2018 (following an earlier suspension for a range of other offences).
WADA has, since December last year, been engaging with RUSADA to ensure that "the reinstatement conditions are met through a monitoring plan."
During the meeting yesterday, the following topics were discussed: The fulfilment of all remaining reinstatement conditions as laid down by CAS; assurances that RUSADA's independence is respected by the Russian authorities; the appointment of a new RUSADA director general; and assurances that RUSADA's operating budget is maintained.
Banka said following the meeting: "We agreed to maintain open lines of communication with the goal of ensuring that RUSADA returns to compliance with the World Anti-Doping Code…
"We will arrange further discussions at all levels so that RUSADA can meet the Court of Arbitration for Sport reinstatement conditions as quickly as possible upon expiry of the two-year period of consequences in December 2022."
He added that: "The need for RUSADA to retain its independence is critical. There must be no attempt by the Russian state or sporting authorities to interfere with any of its operations. Associated with that, the appointment of RUSADA's next director general must follow a rigorous process to ensure the right person is hired for this important position."
The outspoken Yuri Ganus was fired as RUSADA's director general in August 2020, after allegations of financial violations that emerged from an audit of RUSADA conducted by the Russian Olympic Committee, and has not since been replaced.
In a statement made at that point, WADA said: "These developments reinforce the concerns expressed by WADA … in relation to the decision regarding Mr Ganus, and re-emphasise the critical importance for RUSADA to maintain its operational independence going forward."