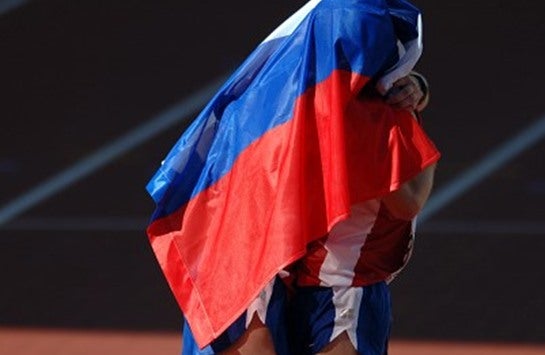 The Swiss-based Court of Arbitration for Sport (CAS) has dismissed appeals from Russia's national soccer federation and four of its top-tier clubs against bans imposed on them by the sport's governing bodies earlier this year.
FIFA, soccer's global governing body, and its European counterpart UEFA, decided to suspend Russian teams, whether national or club sides, from all their competitions for the immediate future, following that country's invasion (now occupation) of parts of Ukraine in late February.
The Russian soccer federation (FUR), alongside four of the country's prominent clubs – CSKA Moscow, Dynamo Moscow, Zenit St Petersburg and FC Sochi – have since appealed against these bans, only for CAS to reject these submissions late last week (July 15).
The CAS panel effectively found that due to the unprecedented nature of the conflict, both FIFA and UEFA were within their rights to enact their punishments.
CAS had already rejected a request from the FUR that would have seen the ban freezed until after the 2022 FIFA World Cup in Qatar later this year – effectively, this would have allowed Russia to compete at the event.
In a statement following its upholding of the suspensions, CAS has said: "In all of these cases, the panel determined that the escalation of the conflict between Russia and Ukraine, and the public and government responses worldwide, created unforeseen and unprecedented circumstances to which FIFA and UEFA had to respond."
"In determining that Russian teams and clubs should not participate in competitions under their aegis while such circumstances persisted, the panel held that both parties acted within the scope of the discretion granted to them under their respective statutes and regulations."
The CAS ruling means in practical terms that Russian clubs will not be allowed to compete in European soccer's prestigious pan-continental UEFA Champions League during the upcoming 2022-23 campaign.
The country's national representative sides will also continue to be banned from competing in all tournaments organized by FIFA and UEFA.
The men's national team had already been removed from the qualification program for the Qatar World Cup after all their potential opponents in the qualification playoffs refused to fulfill their fixtures.
The women's side is also unable to take part in the ongoing UEFA Women's European Championships – which they qualified for last year – being held in England.
The full explanations for the CAS panel's decision are expected to be published in the coming weeks, it has been reported.
FIFA and UEFA were just two of a vast number of international sporting bodies which put in place similar bans and punishments for Russian teams and athletes after the invasion of Ukraine. Belarus, which has assisted Russia materially since the start of the war, has also been punished by some sports organizations.
Last week also saw the International Skating Union (ISU) switch the venue for a Grand Prix of Figure Skating event in November from Russia to Finland.
The sixth Grand Prix of Figure Skating Event scheduled for the 2022 series later this year (the last event to take place before the grand final) was due to take place in Russia, but as of Friday has now been relocated to Espoo, Finland, to take place between November 25 and 27.
The ISU was one of the governing bodies to ban Russian and Belarusian athletes, teams, and officials from competing in official tournaments in early March after the International Olympic Committee issued a directive along those lines.
Russia has been one of the world's leading nations in terms of figure skating for some time and has staged a Grand Prix, called the Rostelecom Cup, every year since 1996.
Earlier in July, it was reported that Russia and Belarus had signed three cooperation agreements as they face up to life outside of world sport.
According to Belarusian news agency Belta, the new agreements focus on anti-doping, delivering sports events, and broad collaboration.
In terms of their planned collaboration, the countries reportedly discussed a strategic approach to equipment production in the long term.