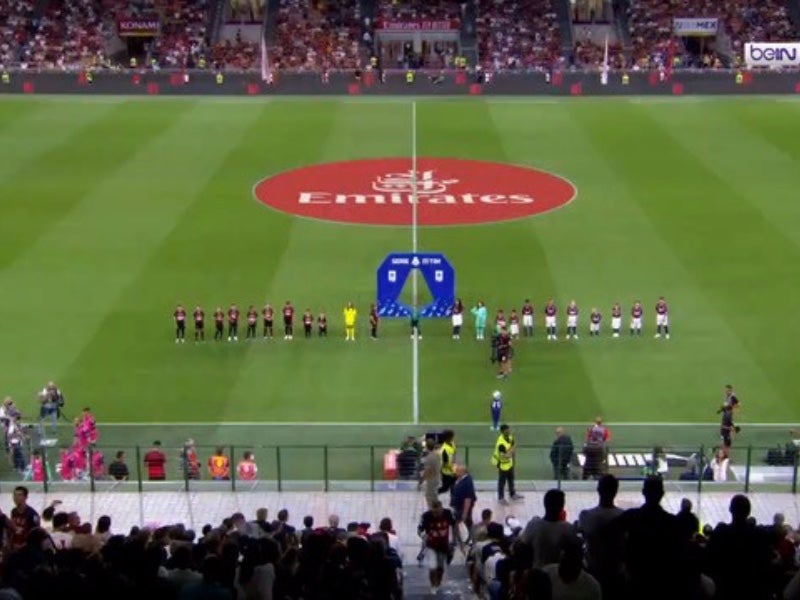 Bruin Capital, the international sports and entertainment company, has today (September 15) announced the acquisition of Interregional Sports Group (ISG), the UK-based international sports media agency.
The move by Bruin has been conducted through TGI Sport, the advertising and broadcast technology specialist that Bruin became a co-owner of in March 2021.
Bruin has said the ISG acquisition "brings another dimension to TGI's best-in-class capabilities and expertise across the next wave of live advertising and media."
It added that the deal will "accelerate TGI's transformation into a technology-led, full-service global media and marketing agency."
The acquisition is the first struck by TGI since Bruin took joint control of that firm early last year, with previous full owner Quadrant Private Equity still holding a stake.
George Pyne, founder and chief executive at Bruin Capital, said: "We are delighted to be able to add the ISG team to the TGI and Bruin family. They are very smart, effective specialists who we believe in and will have the full gamut of Bruin's global resources to push the business forward."
Tony Ragan, a joint founder of ISG, also commented, saying: "This is a hugely exciting time for us … We now have the opportunity to build on the success of the last seven years and accelerate the development of ISG into a truly global player."
Founded in 2015, ISG is a market leader in the content creation, distribution, and rights sales of virtual media, with its clients including soccer's Serie A (Italy) and LaLiga (Spain) leagues, as well as motor racing's Formula 1 series.
Ragan and Simon Burgess, the other ISG co-founder, will stay on at the firm, to lead 'ISG powered by TGI Sport.'
Aside from its London headquarters, the company also operates an innovation lab in Milan, Italy, for its virtual media production, client services, and data analysis.
Bruin's acquisitions have been supported through the investment of $1 billion, including $600 million through a strategic partnership with leading private equity firms CVC Capital Partners and The Jordan Company in 2019.
TGI has provided services to prominent soccer bodies including UEFA, CONCACAF, CONMEBOL, LaLiga, MLS in North America, and Liga MX in Mexico, as well as various top clubs such as Barcelona, Manchester United, Liverpool, and Juventus.
Elsewhere, it has relationships with Mediapro, the Spanish media company heavily involved in sport, rugby union's Zealand Rugby, and the LNR in France, the International Cricket Council, and the England and Wales Cricket Board.
Bruin said the addition of ISG to the TGI profile "expands the company's worldwide presence and puts more resources against its parallel advertising (PADS) LED perimeter technology and hardware."
ISG specialised in selling the advertising rights for LED perimeter hoardings at the aforementioned properties with which it has deals in place.