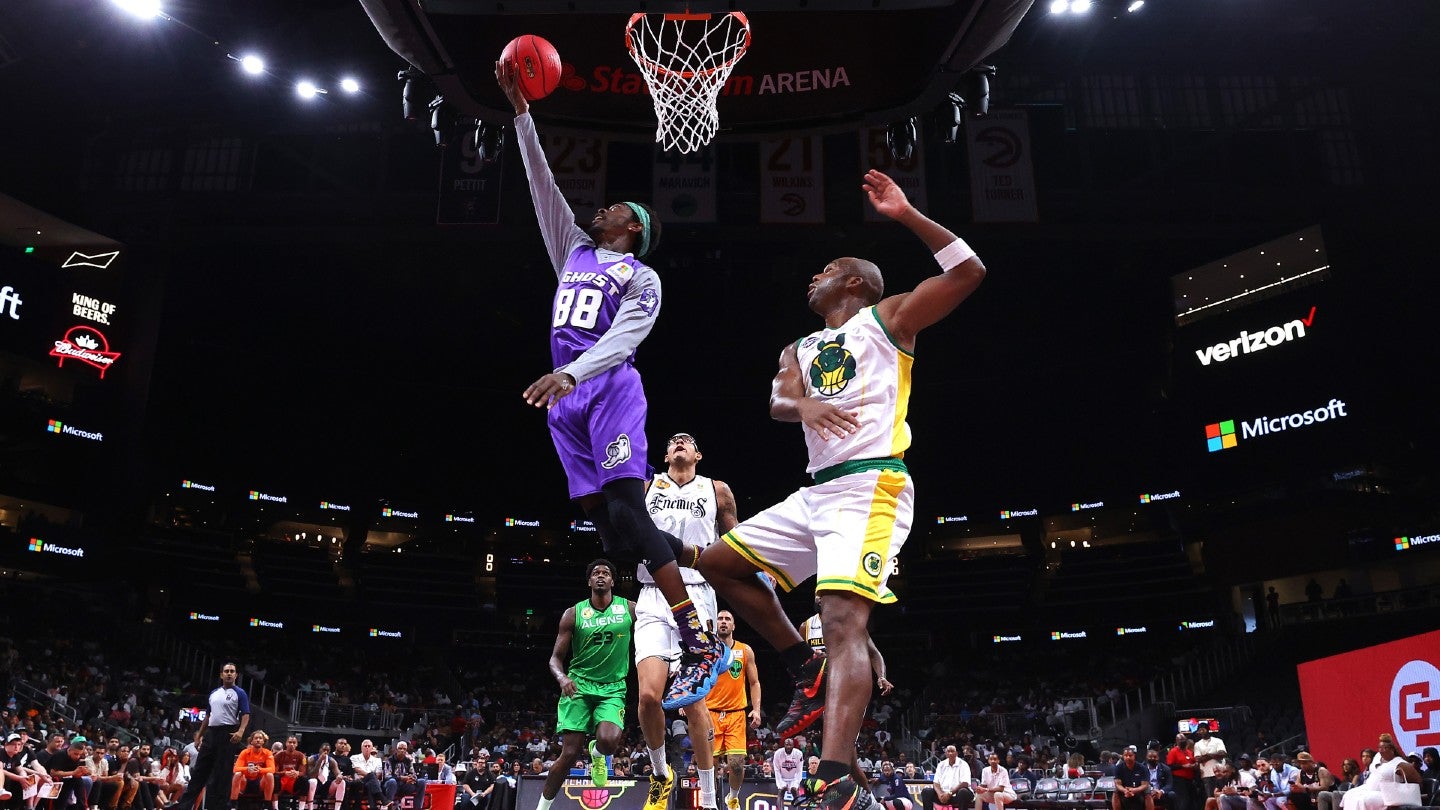 Big3, the US professional three-on-three basketball league co-founded by rapper Ice Cube, will stage its first international games in August after securing London, UK as the host to this year's championship game and All-Stars match.
Unveiling the schedule for the 2023 postseason today (May 11), Big3 said the playoffs will be held on August 19 in Washington's Capital One Arena, before the league travels to London to play the championship game and All-Stars match at the O2 Arena on August 26.
It will be the first time that a Big3 game will be held outside of North America.
Ice Cube, chief executive of Big3, said: "The Big3 is all about bringing the best sports and entertainment experience to our fans. We have felt the love from our international fans these past five seasons and we are so excited to be taking the Big3 global.
"The O2 Arena is one of the most iconic venues in the world, and with a capacity of over 20,000, it is the perfect place for the 2023 Big3 championship game and our second-annual All-Star game."
Ice Cube was named Big3's new chief executive last year, while co-founder Jeff Kwatinetz was appointed president after the sudden departure of Chris Hannan, who was appointed in 2021.
The 2023 season, which begins on June 18, will be Big3's sixth since its launch by Ice Cube and co-founder Jeff Kwatinetz in 2017.
The playoffs will decide which two of the league's top four teams will go to London to face off in the championship game. The All-Star game, featuring the best Big3 players from all 12 teams, will be played prior to it.
The two games will be aired in the US by national network CBS Sports, which renewed its rights deal last year to cover the 2023 season.
Kwatinez said: "The O2 Arena has a rich history of hosting some of the biggest events in the world, and we can't wait to add the Big3 championship game to that list.
"Between our fantastic partners, leading lineup of players, and return to a full nationwide touring model, this is going to be the best Big3 year yet and we can't wait to see where this barrier-breaking season takes us."
Last year, the league announced it had attracted its biggest audience in three years for its championship game that concluded the fifth season.
The 2022 edition, which was won by Trilogy on August 21, averaged 681,000 total viewers on CBS, up 32% from last season, and peaked at just over 1 million viewers.
Big3 staged its inaugural All-Star game before the final and averaged 587,000 viewers.
Image: Kevin C. Cox/Getty Images for BIG3