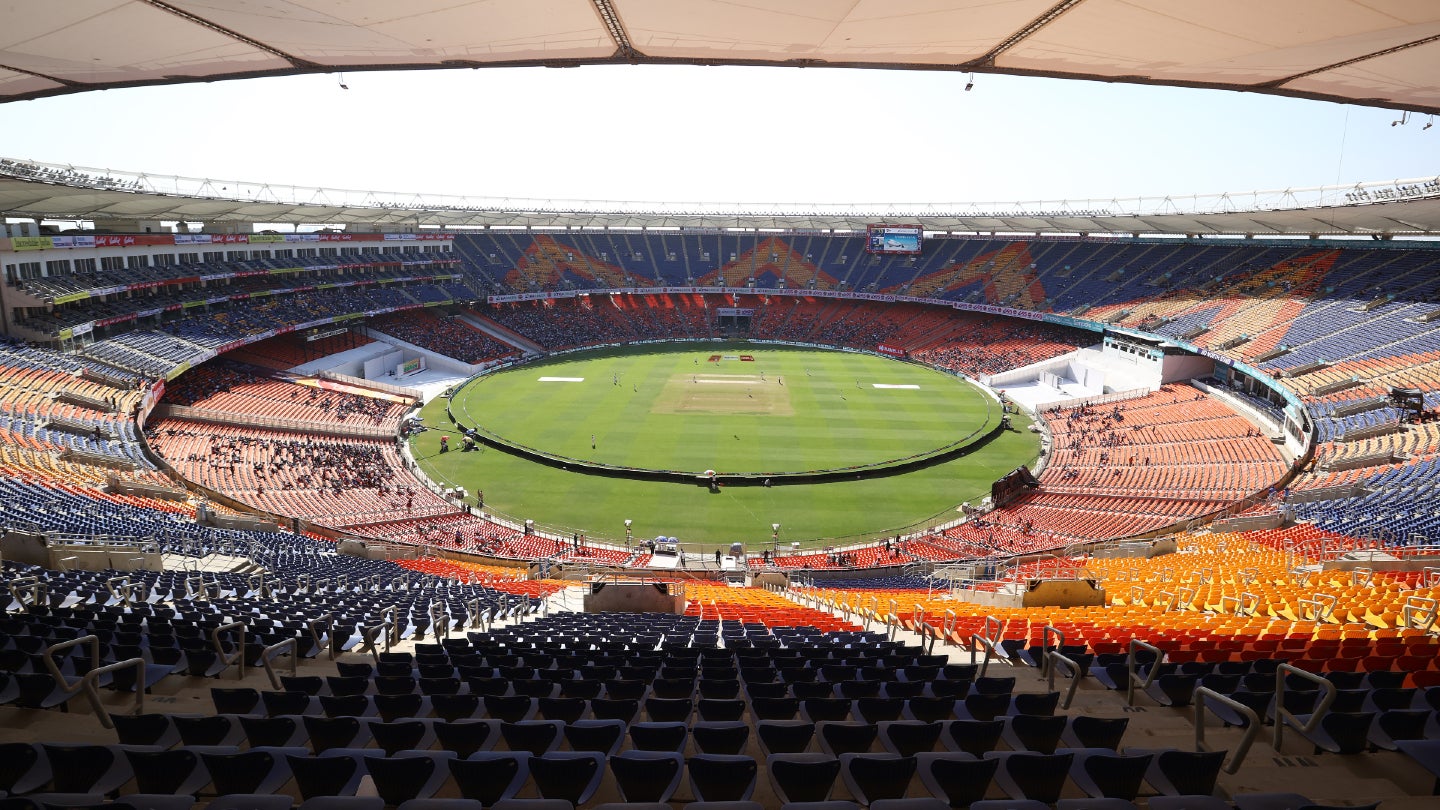 The Board of Control for Cricket in India (BCCI) governing body has confirmed Ahmedabad as the host venue for the final of the 2023 Indian Premier League (IPL) Twenty20 competition.
That 10-team tournament, which began on March 31, will culminate at the city's Narendra Modi Stadium on May 28, with the BCCI having announced the venues and dates for this year's IPL post-season schedule.
As well as the final, the Narendra Modi Stadium will hist one other playoff encounter (May 26), while the M.A. Chidambaram Stadium in Chennai will stage the first two post-season fixtures (out of a total of four).
Four teams take part in the playoffs, which comprise two semi-finals, an 'eliminator', and the final.
The Ahmedabad stadium, which also hosted the 2022 IPL final, is the largest sports venue in the world, with a total seated capacity of 132,000. The M.A. Chidambaram, meanwhile, can hold 50,000.
Elsewhere, the BCCI has begun the process for finding a company to stage the closing ceremony of the 2023 IPL.
The governing body has opened request for proposals (RFP) and is searching for "reputed entities for acquiring the rights and obligations to stage the closing ceremony."
Only those companies satisfying the eligibility criteria set out in the RFP will be eligible to bid, and the BCCI has reserved the right to "cancel or amend the bidding process at any stage in any manner without providing any reason."
The deadline for purchasing the RFP is April 27 (allowing for a month of preparation time), and there is an associated cost of INR100,000 ($1,220).
Currently, each IPL side has played either six or seven group-stage games, out of a total of 14 to determine the teams contesting the playoffs.
Image: Robert Cianflone/Getty Images