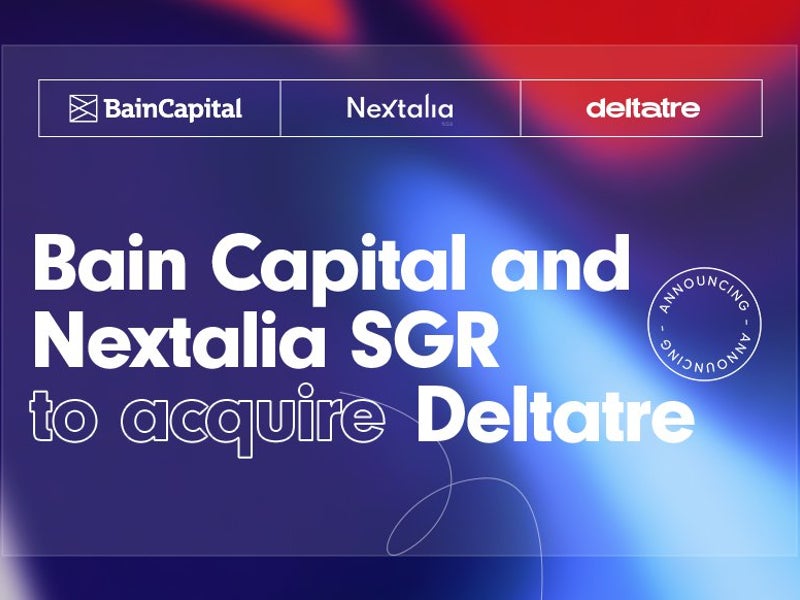 Bruin Capital, the US-based international sports and entertainment investment company, has agreed a deal to sell streaming video technology company Deltatre to US private equity firm Bain Capital and Italian asset management company Nextalia SGR, bringing an end to its protracted sales process.
Bruin Capital acquired 75% of Deltatre in 2016 in a deal that valued the company at about $160 million. Since then, there have been further investments into the company, with Deltatre's revenue projected to reach $180 million in 2022.
The investment firm first looked to offload Deltatre in 2019 but that move was thwarted, in part, by uncertainty around the coronavirus pandemic.
Financial terms of the sale have not been disclosed, but industry sources said the deal values Deltatre between $700 million and $900 million, giving Bruin Capital a significant return on investment.
The deal remains subject to regulatory approval and the ownership split between Bain Capital and Nextalia SGR in Deltatre is unknown.
Andrea Marini, Deltatre's chief executive since 2019, will continue to lead the business with the existing management team and will remain a significant shareholder in the company.
Marini said: "From the start, it has been clear that [Bain Capital and Nextalia SGR] share many of the same core values that are held by the wider Deltatre community and that have contributed to our long-standing reputation as the premier technology provider for many of the world's most recognizable brands.
"We believe that their guidance and support will accelerate our mission of transforming the way the world engages with content on their favorite platforms."
The increase in Deltatre's value comes as streaming videos become a critical component in the sports industry. Only last week Major League Soccer (MLS) announced the Apple TV app would host all MLS games for the next ten years, starting in 2023.
Regional sports networks in the US, including the likes of NESN and the Sinclair portfolio, have started to roll out stand-alone digital offerings.
Deltatre's clients include top-tier US leagues the National Football League, Major League Baseball, and MLS, as well as European soccer's governing body UEFA, the English Premier League, and US media giant Discovery.
It has an estimated end-user audience of 25 million people per day through its over-the-top streaming products.
Bain Capital is co-led by Stephen Pagliuca, co-owner and managing director of the NBA's Boston Celtics, while Nextalia SGR is run by former banker Francesco Canzonieri.
Bain Capital's managing director Luca Bassi said: "We are delighted to be partnering with Andrea and the team of Deltatre.
"They have built a world-leading sports and entertainment technology provider and the strides they have taken to date is very much a testament to the quality of their team and the initiatives they deployed."
The sale of Deltatre marks the latest successful exit for Bruin, which also sold a large stake of premium hospitality company On Location Experiences to media company Endeavor in early 2020.
In 2019, the firm raised $600 million from CVC Capital Partners and the Jordan Company.
Bruin Capital's portfolio now includes sports marketing agency Two Circles, marketing agency Engine Shop, sports betting firm Oddschecker, and golf simulator developer Full Swing, and others.