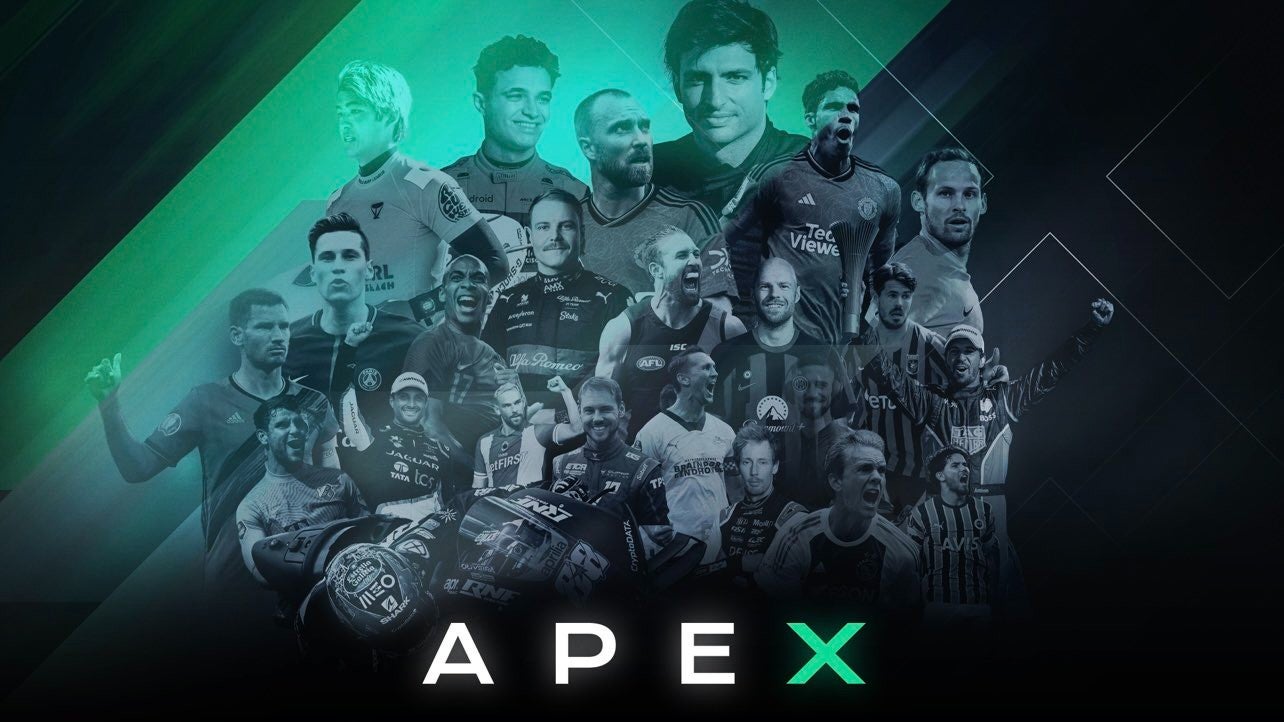 Apex, the sports and entertainment investment company, has launched a new €50 million athlete-driven fund backed by several high-profile names from the world of sports.
Formula 1 stars Lando Norris and Carlos Sainz and international soccer players Raphaël Varane and Christian Eriksen lead the list of athletes that have joined the Portugual-based firm's Elite Performance Fund.
The company said the investment vehicle is "poised to reshape the landscape of sports, media, and entertainment by channeling the expertise and vision of world-renowned athletes."
Investors will gain "privileged access" to a diverse portfolio managed by Apex's team.
Excited to announce the launch of our Elite Performance Fund, backed by some of the world's best athletes! A big step towards the future of Sports, Media and Entertainment. #APEX pic.twitter.com/ArvGSKMby9

— APEX (@ApexCapital_) September 5, 2023
Apex positions itself as a unique player in the investment market through its direct partnership with elite athletes.
In a recent interview with GlobalData, Apex chief executive António Caçorino said: "The wealth management that athletes need is something that has really improved over the last 40 years.
"Most athletes have that part done, so we wanted to take it to the next step by looking at how to get them to become actively involved in investing. We analyze why they should do it, whether they're interested in doing it, and if they have the platform to become relevant investors.
"Our belief is yes, and that they should do it in the sports, media, and entertainment space. That's where they come from and what they know. That's where they have a very strong network, unique industry insights, and where the commercial value is even more relevant."
He added: "That active involvement that we always see from day one is exactly how we interact with the athletes that invest with us and that's what makes us quite unique because beyond having their capital, we have them here with their involvement and access to their network and relevant experience in the industry."
Also joining the list of athlete investors in the Elite Performance Fund are F1's Valtteri Bottas, soccer's Jan Vertonghen, Daley Blind, Luuk de Jong, João Mário, and Julian Draxler, and surfer Kanoa Igarashi.
Apex said the launch of the fund "signifies a defining moment" for the company.
In total, Apex works with more than 70 athletes in 15 different sports and over 30 leagues around the world, (including the English Premier League and WSL, F1, American football's NFL, golf's PGA, and tennis' WTA) and it believes the biggest investment opportunities will be open to them before they retire.
Caçorino said: "Athletes should start investing while they're still competing because that's when their brand and name is most relevant. They will naturally get more access to deals because the higher their commercial value, the more they can bring into whatever they invest in.
"Secondly, they should do it in a minority because as minority investors they don't need to help so much on an operational level, they can help with unique insights and with the strong networks they have. They have the capacity to help any founder, company, or sport that they invest in with business development because they know everyone in sports from club owners, to sponsors, media partners, and other athletes.
"You can do that work as a minority investor even if you are still performing, you just need to have a very strong structure around you and partners like Apex that know exactly how to leverage an athlete's mind and commercial value in anything they invest in.
"That's what we do and that's how we help these athletes be strategically relevant, by making sure that their network, industry understanding, and commercial value are optimized in the best way possible with their investments."
Apex was launched in 2020 and has so far closed 15 investments, including with TMRW Sports, the tech-focused sports, media, and entertainment venture founded by golf stars Tiger Woods and Rory McIlroy and sports industry executive Mike McCarley.
It has also invested in several tech companies such as PlaySight, Spalk, MyLads, Footlab, and Full Venue, as well as sports media asset manager ScorePlay.
Caçorino is one of four founding partners of Apex alongside Pedro Felix da Costa and current Formula E motor racing drivers Antonio Felix da Costa and Mitch Evans.
Felix da Costa serves as managing partner, while in November 2021, Luis Vicente, the former chief executive of international pay-television operator Eleven Sports, joined Apex as chairman.
Caçorino believes Apex has significant room for growth with its long-term vision and approach to investment funding in sports.
He explained: "It's just the beginning of sports as an exciting asset class and of course, it will mature eventually. At this growth rate, it will continue, at least for the forthcoming future.
"Our ambition is to position ourselves as the go-to investor, initially out of Europe, and always with this unique value proposition of having the athletes as part of what we're doing.
"We want to position ourselves not just as a venture fund in sports, but a sports investor that can do venture. We're also looking at growth equity opportunities, private equity, and acquiring sports assets. The ambition is to replicate what we've been doing in venture into other relevant strategies and always within sports, media, and entertainment."
With an established presence in Europe, in both Lisbon and London, Apex is now ready to spread its wings.
The company has ambitions to expand its footprint to other global markets and sees opportunities in North and South America.
Caçorino said: "We have invested mainly in Europe and a bit in the US because we only invest where we have a network to help us validate a lot of things through our due diligence process. The ambition is to increase this network globally and be ready to invest everywhere.
"In terms of physical presence, I see us moving into the US as a natural progression because we have investors and athletes there. We have deal flow portfolio companies there, so we need to be more present than just doing it from here.
"I see massive potential in South America. Particularly in Brazil, we have a lot of contacts there and we're building that, and you need a local presence to make sure you execute that market properly because it is a massive market. We know we have our eyeballs there too and eventually, we want to expand to Asia where we are less present."