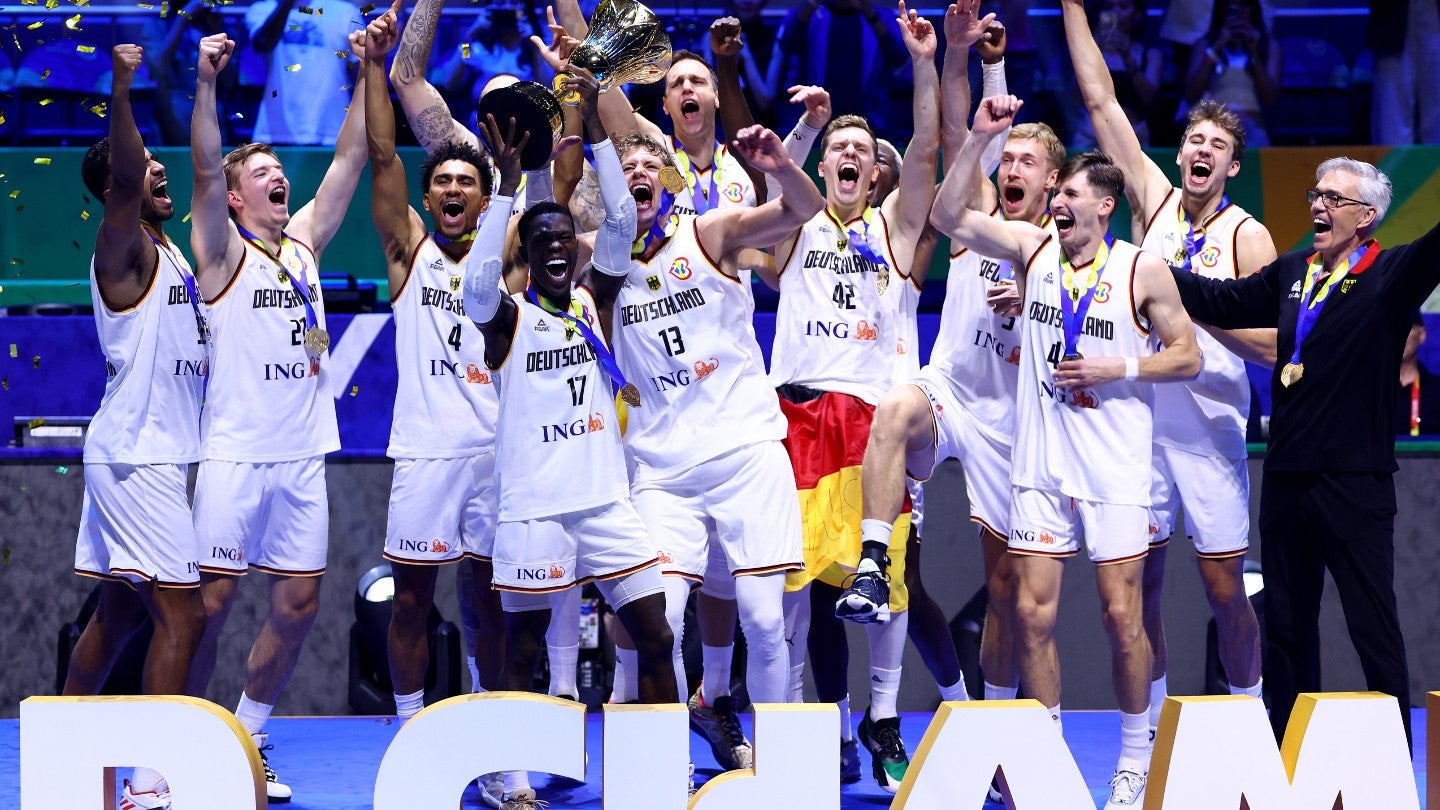 Germany's FIBA Basketball World Cup triumph was watched by over 4 million viewers on free-to-air (FTA) television domestically as public service broadcaster ZDF secured a late sub-licensing deal to show the final.
The German national team secured their first World Cup trophy with an 88-77 victory over Serbia in Sunday's (September 10) showpiece in Manila, Philippines.
The final attracted an audience of 4.63 million viewers on ZDF and a market share of 35%.
Live domestic rights to the World Cup were held exclusively by Deutsche Telekom, the German telecoms giant, which broadcast games on its MagentaSport streaming service.
Games involving Germany were shown for free in the country on the platform but there was no live television coverage until the final.
Deutsche Telekom last week indicated its intention to sub-license Germany's games in the knockout stages of the World Cup but a raft of FTA broadcasters poured cold water over sub-licensing the rights, including RTL, ARD, and ZDF.
ZDF had initially stated that it had to "set priorities given limited resources and programming capacities" after broadcasting several sporting events in recent months such as the Women's World Cup, Tour de France, Special Olympics, and World Athletics Championships.
The public service broadcaster eventually struck an 11th-hour deal after Germany defeated the US in the semi-final.
With the World Cup victory, Germany are one of eight teams to have automatically qualified for the Paris 2024 Olympic Games.
The 2027 FIBA World Cup will be held in the Middle East for the first time with Qatar as the host nation.