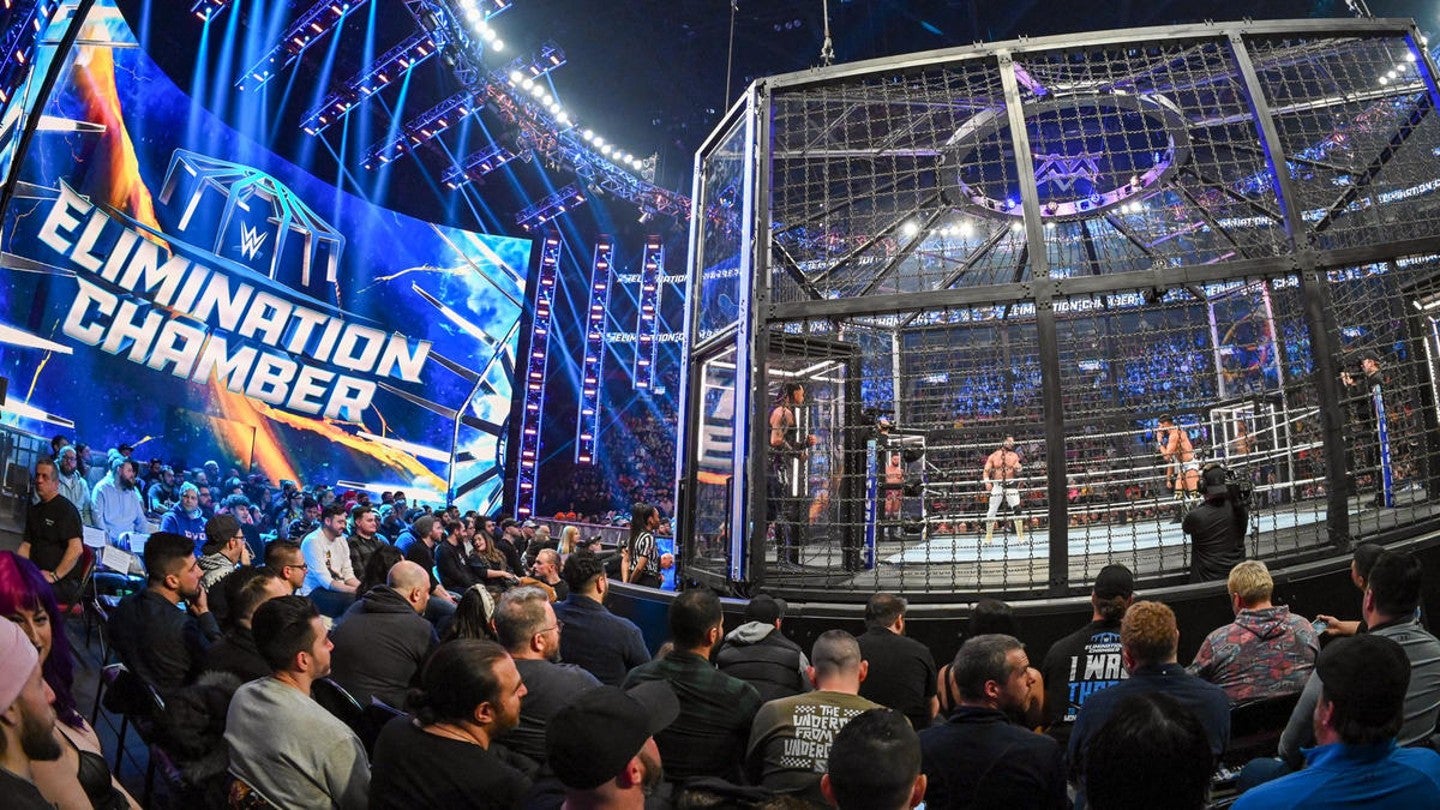 The World Wrestling Entertainment (WWE) promotion has announced record gate and viewership figures for its Elimination Chamber event in Montreal, Canada, over the weekend.
The promotion said Elimination Chamber, held on Saturday (February 18) at the Bell Center, drew record viewership after posting a 54% increase from last year's record-setting event, which was held in Saudi Arabia.
The show was aired live across the US on Peacock, the streaming service run by the NBCUniversal national network, and was also available on pay-per-view.
In Australia, it was broadcast by pay-television broadcaster Foxtel on its linear channels and streaming service Kayo, as well as streaming service Binge.
Gate revenue also reached a record high, becoming the largest gate for any WWE show ever held in Montreal. The city has hosted WWE pay-per-view shows four times, with the last staged in 2009.
The Bell Center arena has a capacity of around 21,000.
The promotion said the event saw the "highest-grossing Priority Pass fan experience packages for any non-'Big-Five' premium live event through WWE's partnership with On Location."
Sponsorship revenue, meanwhile, increased nearly 300% from 2022 and merchandise sales also reached record highs.
On social media, content featuring WWE stars Roman Reigns and Sami Zayn "generated nearly 20 million views across WWE's social platforms."
The record figures come weeks after the WWE announced record gate revenue and viewership for its Royal Rumble flagship event in San Antonio, Texas on January 28.
That event drew $7.7 million in gate sales, while viewership increased 52% from last year's event. Merchandise sales also saw a 135% jump on the 2022 Royal Rumble.
In January, WWE announced record ticket sales for the upcoming edition of its flagship Wrestlemania event.
The promotion said gate receipts for Wrestlemania 39, also titled WrestleMania Goes Hollywood, which takes place on April 1 and 2 this year, had already surpassed the record $17.3 million generated by WrestleMania 32 in 2016, three months ahead of the event and with no matches yet announced.
Both ticket records come amid uncertainty over the future ownership of the promotion after Vince McMahon, its former chairman and chief executive, was reinstated to the board of directors to lead a possible sale of the company.
McMahon retired in July last year after the board opened an investigation into an alleged $3-million 'hush money' settlement between him and an ex-employee with whom he had a consensual affair.
Since his return, WWE has hired US financial advisory firm Raine Group to assist the company's review of strategic alternatives, including a potential sale of the company. It also hired law firm Kirkland & Ellis as its legal advisor and brought in an outside communications firm to assist with the process.