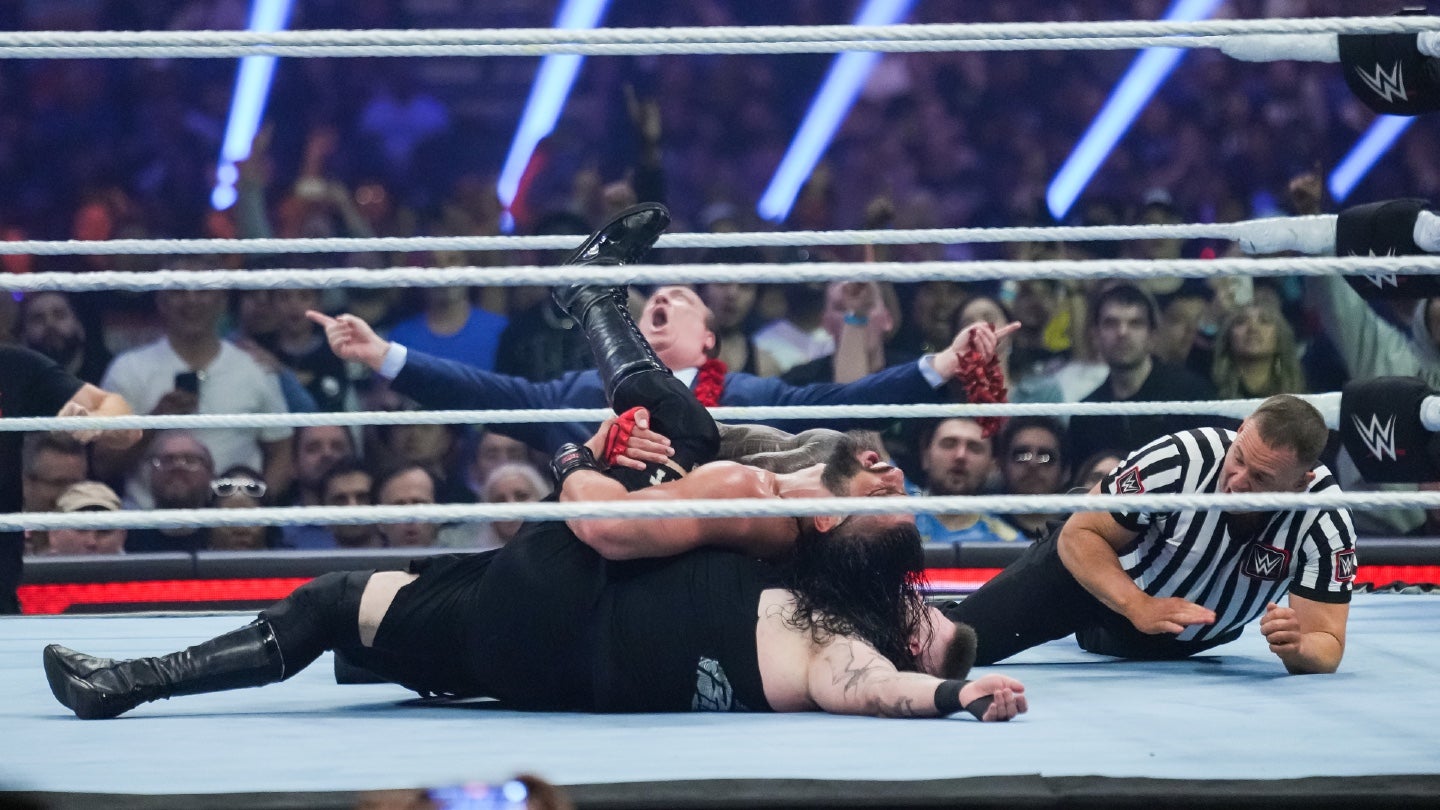 The World Wrestling Entertainment (WWE) promotion has announced record revenue of $1.29 billion for 2022.
In WWE"s full-year 2022 financial results, disclosed yesterday (February 2), the US-based wrestling show noted an 18% rise in annual revenue to the above figure, as well as an 11% rise in operating income, to a record $283.3 million.
The increase in revenue, WWE has said, was down to several factors including the increased monetization of content, the staging of an extra high-profile international event last year, and the "return to a full year of ticketed live events" after two years where Covid-19 made these impossible.
This revenue rise did also come with a hike in expenses, which WWE has put down to "higher costs to support the creation of content …"
Total net revenue for 2021 came to $1.09 billion, with operating income for that year coming to $256 million.
Adjusted operating income before depreciation and amortization (OIBDA), meanwhile, increased 19% to $384.5 million last year – another record total.
Nick Khan, chief executive at WWE, has said: "2022 was another strong year for WWE. We generated record financial results and our business continued to perform well due to the strength of our content and brand, which drove audience engagement and monetization across multiple platforms.
"In 2023, we're focused on continuing to execute on our key operational initiatives, such as the domestic licensing of our flagship programs … as well as the international licensing of our content in key markets."
The record revenues have been announced amid uncertainty over the future ownership of the promotion after Vince McMahon, its former chairman and chief executive, was reinstated to the board of directors to lead a possible sale of the company in early January.
McMahon initially retired in July last year after the board opened an investigation into an alleged $3 million 'hush money' settlement between him and an ex-employee with whom he had a consensual affair.
WWE's board then reportedly uncovered "other, older non-disclosure agreements involving claims by former female WWE employees of misconduct" totaling more than $12 million over the last 16 years.
Since his return, WWE has hired US financial advisory firm Raine Group to assist the company's review of strategic alternatives, including a potential sale of the company. It also hired law firm Kirkland & Ellis as its legal advisor and brought in an outside communications firm to assist with the process.
One report from last month suggested that WWE is in the process of being sold to the Saudi Arabian Public Investment Fund (PIF).
In its 2022 financial statement, WWE said that the strategic review has been set up with the goal of "maximizing revenue for all WWE shareholders", and that there can be "no assurances given regarding its outcome or timeframe.
Of the 2022 revenues, $1.03 billion came from media, $123 million (a rise in that sector of 113%) from live events, and $134.5 million from consumer products. All three divisions recorded significant boosts from their respective 2021 figures.
In particular, core content media rights fees increased in value from $566.2 million to $596.8 million, while revenue related to international event broadcast rights also increased, to $148.5 million from $73.5 million.
The rise in events-based revenues can be attributed to an increase in volume last year – 231 were held during that 12-month period, while in 2021, WWE was only able to put on 101.
This increase in events is also partly responsible for the rise in consumer products revenue from $101.2 million in 2021 to $134.5 million last year. Venue merchandise contributed $23.8 million in 2022, as opposed to just $10.1 million during the prior 12 months.
In terms of a 2023 financial outlook, Frank Riddick, WWE's president and chief financial officer, commented: "We continue to believe that WWE has significant long-term growth opportunities and is well positioned, particularly given our substantial cash and capital resources, to deliver on its strategic initiatives.
"In 2023, we will continue to evaluate our financial performance, balancing adjusted OIBDA growth with increased investment that will support our ability to deliver appealing content, strengthen our engagement with a broadening audience, and drive long-term shareholder value."
The company is targeting adjusted OIBDA of between $395 million and $410 million for 2023.
Earlier this week, WWE announced record gate revenue and viewership for its Royal Rumble flagship event in San Antonio, Texas over the weekend.
The event, held on Saturday (January 28), drew $7.7 million in gate sales, a rise of over 50% from its previous record, which was set by the 2017 edition with $4.9 million.
Viewership for the event increased 52% from last year's record-setting event, while merchandise sales also saw a 135% jump on the 2022 Royal Rumble.
Later this year, London in the UK will host a WWE event for the first time in more than 20 years, it was announced in early January.
Image: Alex Bierens de Haan/Getty Images