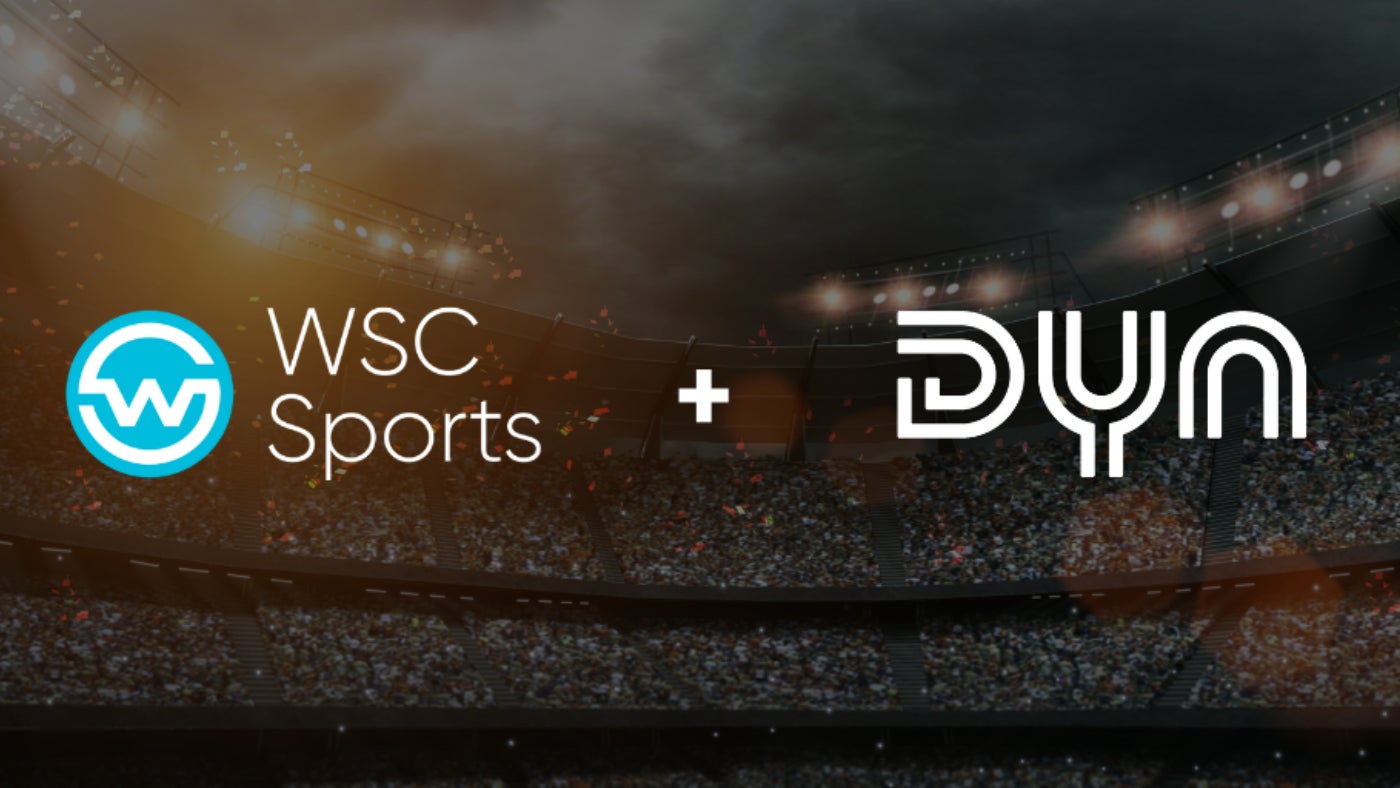 WSC Sports, the Israel-based sports video content provider, has partnered with Dyn Media to deliver content for its new over-the-top (OTT) streaming platform.
Through the tie-up, Dyn will use WSC Sports' technology to automatically create and distribute real-time video content and highlights directly to the new service and its associated social media channels.
Dyn, which is headed up by former DFL soccer executives Christian Seifert and Andreas Heyden, will officially launch on August 23 in Germany, Austria, and Switzerland (DACH).
It will be available across all devices in the DACH region and provide access to live sports, highlights, and on-demand content.
As well as creating and distributing content, WSC Sports' technology will enable Dyn Media to "deliver a truly personalized fan experience by customizing and tailoring highlights and videos for every type of fan."
Heyden said: "As we prepare to launch the Dyn OTT platform, we are committed to working with the very best partners to provide a content experience that matches the enthusiasm our fans have for their favorite sports.
"The artificial intelligence-powered technology that WSC Sports provides is a game-changer when it comes to real-time content production and distribution, providing fans with unlimited amounts of content for them to watch on the platform and device of their choice.
"We've worked with WSC Sports in previous capacities so know first-hand how and why it is truly leading the market. WSC Sports' technology has revolutionized content output and we knew they'd be the best partner as we look to generate the most value for our fans."
Aviv Arnon, chief business development officer at WSC Sports, added: "Dyn Media is disrupting the German sports media landscape and we are excited to be partners on this journey.
"We have a shared belief that high-quality content and coverage helps generate passion amongst fans and helps broaden sports' audience. Dyn's innovative OTT offering – assisted by the volume of real-time content our technology provides – will bring fans even closer to the sports they love."
Dyn has already developed a strong live rights portfolio from a range of properties across handball, basketball, field hockey (with a Feldhockey Bundesliga tie-up announced in late January), and table tennis, as well as highlights and editorial content.
Last month (March), the platform also struck a deal with global sports subscription heavyweight DAZN, to cover top-tier action from an array of European Handball Federation competitions.
The service recently unveiled its pricing rates, with an annual subscription to cost €150 ($165.35), the equivalent of €12.50 per month, while a single-month subscription will be priced at €14.50.
Sports media tech firm Deltatre was hired in November to build Dyn's new sports streaming service.
WSC Sports has partnerships with several global media companies including ESPN, Warner Bros. Discovery, ZDF, and DAZN.