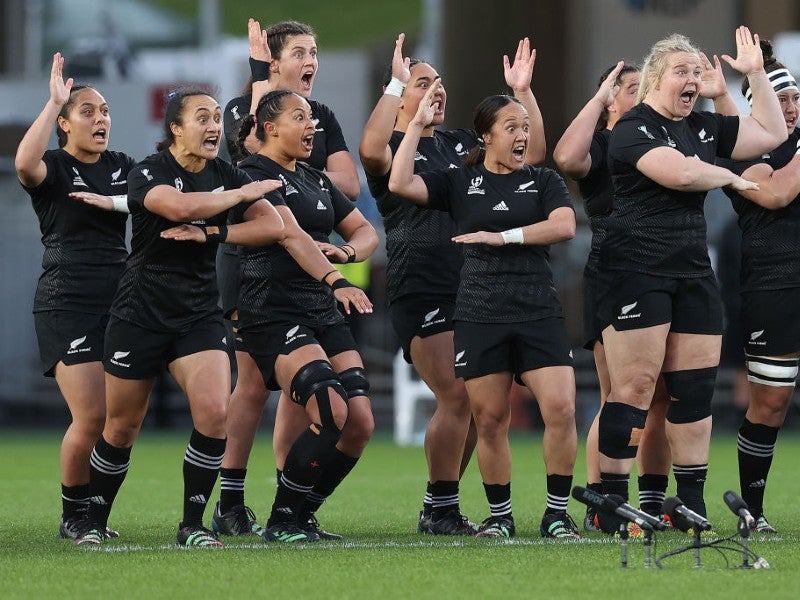 World Rugby, rugby union's governing body, has acquired over-the-top digital media platform RugbyPass as part of a media rights deal with pay-television broadcaster Sky New Zealand.
The seven-year deal sees Sky acquire exclusive rights in New Zealand for competitions organized by World Rugby from 2023 to 2029, including the men's and women's Rugby World Cups, the World Rugby Seven Series, and the new WXY women's 15s competition.
The deal also includes World Rugby's acquisition of Sky-owned RugbyPass as part of the governing body's "strategic mission to grow rugby globally by accelerating its direct-to-consumer offering, including content, streaming, and programming services to establish a deeper relationship with fans, growing rugby's popularity across the globe."
World Rugby chief executive Alan Gilpin said the deal is part of a wider business transformation that would lead to the "establishment of a dedicated events and entertainment business," which will oversee the management of the joint venture entities that over major events including the men's and women's Rugby World Cups between 2025 and 2033, WXV, and the Sevens Series.
He added: "World Rugby's mission is to grow the global rugby family. To do that, rugby must be more accessible and more relevant to more people more of the time and we must create deeper relationships with those who love the game, those who are casual fans, and those who are yet to discover our sport.
"RugbyPass is an established destination within rugby in terms of the audience footprint it generates on its own channels and, with our combined support and access to content, is perfectly positioned to grow exponentially, providing the platform to accelerate rugby's advancement in emerging markets.
"We are excited by this deal and its potential to unify a very fragmented rights environment and support our unions by creating an engaged and unified audience that benefits everyone."
Sky NZ acquired RugbyPass in 2019 from US-based private investment firm Cooper and Company, run by New Zealander Peter Cooper, in a deal worth $40 million. At the time, it had rights to Super Rugby and Rugby Championship competitions in 62 countries across Asia and Europe and produced original rugby-related content.
However, under Sky ownership, it moved away from live rights and focused on its portfolio of rugby websites, which distribute news, analysis, video shows, highlights, podcasts, and documentaries.
World Ruby said it would not change the editorial direction of RugbyPass to ensure "independence from the international federation's existing corporate channels," while Sky said the partnership includes an agreement to co-produce content with an emphasis on the women's game.
Hazel Dodd, RugbyPass interim chief executive, said: "The acquisition of our digital brands and platforms by World Rugby is a win-win for both parties, strengthening our combined content creation capabilities and doubling our audience reach.
"RugbyPass is all about bringing fans closer to the game, telling the stories that matter in an authentic and entertaining way. With World Rugby's backing, we will now be able to bring more of those stories to life, reinforcing our position in core markets and making in-roads into new rugby markets."
World Rugby's new deal also marks the return of Rugby World Cup rights to Sky after domestic rival Spark, the telecommunications company, took the rights for the 2019 tournament.
In July, reports by New Zealand media suggested Spark would again bid against Sky for Rugby World Cup rights for the next cycle by teaming up with broadcast giant Warner Bros. Discovery.
Spark holds the rights to the women's 2021 Rugby World Cup, which is currently being held in New Zealand. Channel Three, Warner Bros. Discovery's free-to-air channel, has the rights to air eight matches of the tournament under a sublicensing deal with Spark.
The 2021 Rugby World Cup, postponed by one year due to the Covid-19 pandemic, started on Saturday (October 8) and will run until November 12.
Last week, Sport24, the in-flight and on-ship entertainment service owned by international sports agency IMG, announced a deal to show the next two editions of the Rugby World Cup.
That deal will see Sport24 broadcast live coverage from the ongoing women's Rugby World Cup in New Zealand (October 8 to November 12) and the men's 2023 Rugby World Cup in France (September 8 to October 28 next year). IMG is World Rugby's exclusive commercial partner agency for the World Cup cycle through to the 2023 tournament.