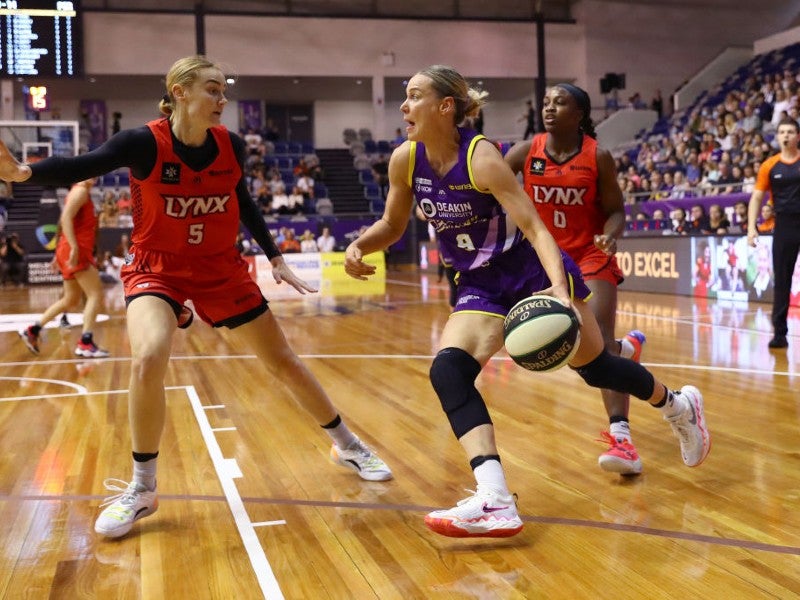 Australia's Women's National Basketball League (WNBL) has agreed domestic rights deals with international sports broadcaster ESPN and commercial broadcaster Nine Network for the next two seasons.
Through the agreement, which is described as the league's "biggest broadcast deal to date," viewers in the country will have access to an increased number of free-to-air games.
The Sydney Morning Herald reports that the WNBL will receive a broadcast rights fee for the first time as part of the deal.
In recent seasons, the league had been shown in Australia by pay-television operator Foxtel and ABC, the public service network.
Across the 2022-23 and 2023-24 WNBL seasons, all 84 regular season games, as well as the finals, will be shown live, with 68 games on Nine's free streaming service 9Now, and 16 on ESPN.
ESPN will air WNBL games for the first time, with a featured 'game of the week' live exclusively every Wednesday night.
The network will also air the WNBL Finals in full, with selected matches also available on 9Now.
The WNBL is set to return to a full 16-round home and away season, tipping off on November 2.
As well as showing live games, both ESPN and Nine will profile the league via on-air programs and digital channels.
The league said the increased visibility and reach across the two platforms will "provide more value for existing partners of the league and clubs, and exciting opportunities for new partners."
The league is also working with Jam TV as its production partner for the next two years.
The WNBL is understood to be in discussions to secure an overseas broadcast deal before the start of the season.
The new campaign will begin with the grand final rematch between Perth Lynx and Melbourne Boomers.
Matt Scriven, Basketball Australia chief executive, said: "Despite an incredibly challenging 21-22 WNBL season due to Covid, the league continued to experience growth with more fans watching the game and engaging digitally than ever before.
"These new partnerships provide an incredible opportunity for fans old and new to really get involved in a more accessible way than ever before.
"We're excited and grateful for the support of ESPN and the Nine Network and look forward to continuing to build this fantastic league with them."
Christy Collier-Hill, head of WNBL, added: "This deal gives us a home for the next two years, which provides us with an enormous opportunity to really lift the profile of the league, the clubs, and the incredible athletes that are part of it."
ESPN also has rights to the men's National Basketball League in Australia, as well as North America's NBA, WNBA, and NCAA Basketball, and FIBA international competitions.
The 2022-23 WNBL season will begin after the conclusion of the FIBA Women's World Cup which is taking place in Sydney from September 22 to October 1.
Image: Kelly Defina/Getty Images