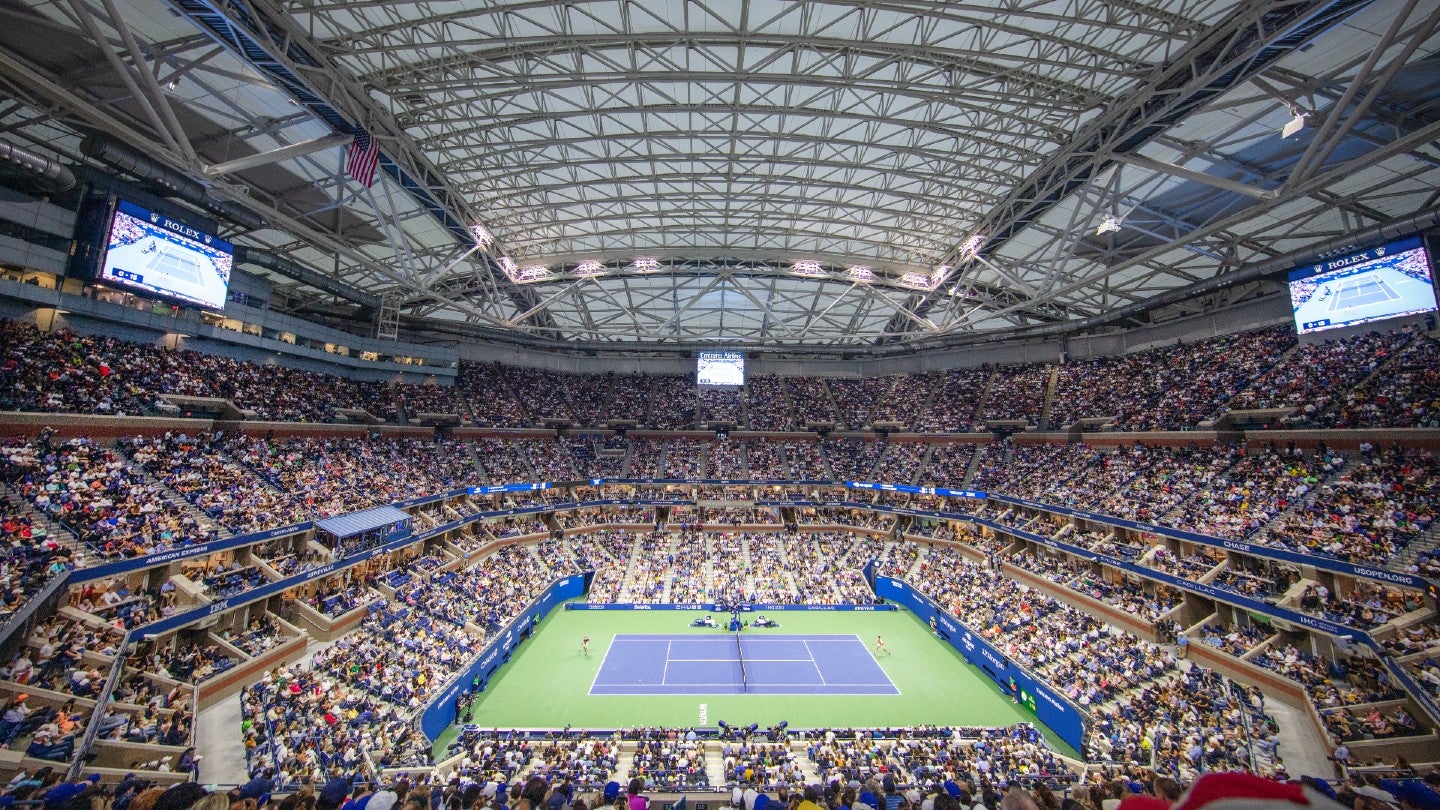 Warner Bros. Discovery (WBD), the multinational media and entertainment giant, will continue to show the US Open grand slam tennis tournament across Europe after agreeing a five-year broadcast rights extension with the United States Tennis Association (USTA).
Through the renewed deal, announced today (February 14), WBD will retain rights in 45 markets across the region, including exclusive access in 42 territories, until the end of the 2027 season.
The deal includes live and highlights rights with every match on every court available to stream on the Discovery+ platform and the Eurosport App in addition to live television coverage during the tournament on the linear Eurosport 1 and 2 channels.
Markets including the Nordics will also have the option to show the best matches on WBD's free-to-air channels.
The extended agreement includes coverage for every market in Europe except Austria, France, Germany, Italy, Spain, the UK, and Ireland.
The broadcasting heavyweight will have non-exclusive rights in Liechtenstein, Luxembourg, and Switzerland, while the deal excludes coverage in Russia.
The US Open will be available through Discovery+ in Denmark, Finland, the Netherlands, Norway, and Sweden.
The renewed partnership will see Eurosport extend its association with the year's final grand slam beyond 25 years after first broadcasting the tournament in 2001.
WBD has a vast tennis portfolio and broadcasts over 720 hours of live action per year across all platforms including coverage of every grand slam, the ATP season in 10 markets, the Laver Cup, and every Olympic tennis match.
The company also holds exclusive rights to the three other grand slam events – the Australian Open in Europe, Roland-Garros (excluding France), and Wimbledon in 12 markets, plus highlights in the UK and Ireland.
For last year's edition of the US Open, WBD reported record audience engagement in many major markets. This includes record streaming figures on its digital platforms, doubling its audience year-on-year on Discovery+, and securing the highest-ever viewership on Eurosport 2.
Trojan Paillot, WBD vice president of sports rights acquisitions and syndication, said: "As the undisputed 'home of tennis', our brand is synonymous with the sport. Over the past 25 years, we have brought some of the most memorable moments in US Open history to fans while consistently growing tournament viewership across Europe.
"As a trusted partner to the USTA, we have developed a proven strategy to harness the full scale of our channels and platforms to screen coverage to the widest possible audience. This, combined with our tennis expertise, technology, and storytelling ability means we offer fans a deeper and more engaging viewing experience year after year.
"We look forward to further extending our relationship with this historic tournament to enable us to unlock the power of tennis for viewers across our markets to enjoy."