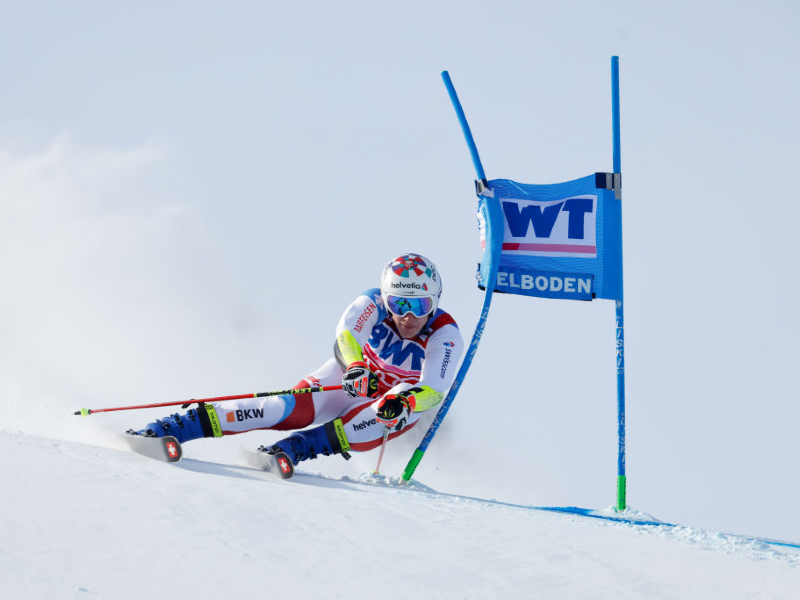 Warner Bros. Discovery (WBD), the multinational media and entertainment giant, has added to its extensive skiing coverage by securing rights to Swiss Ski World Cup events through to 2026.
The deal with the Swiss Ski umbrella organization for snow sports in the country, announced today (December 6), was brokered by the International Skiing Federation's (FIS) media rights partner agency Infront and covers 45 European markets.
Effective immediately, coverage will be available across the linear Eurosport 1 and 2 channels, with streaming to be provided by the Eurosport mobile app and by the Discovery+ platform in available markets.
The countries not covered by the agreement are Denmark, Finland, Norway, Sweden, and Iceland.
The Swiss Ski World Cup action will be shown on Discovery+ in Austria, Germany, Italy, the Netherlands, the UK, and Ireland.
The disciplines included in the deal are alpine, cross-country, ski-jumping, nordic combined, and freestyle skiing.
One of the first major events to be covered will be the FIS Ski Cross World Cup, beginning on December 12 in Arosa.
Trojan Paillot, vice president for sports rights acquisitions and syndication at WBD Sports, said: "Our reputation as the 'home of winter sport' allows us to maximize viewer engagement around our live coverage and additional content, while also using the biggest events including the Olympic Winter Games to help bring in new fans. By working with our partners to showcase world-class FIS events across our channels and platforms, we are confident we can continue to expand our audiences while helping winter sports to grow further between Olympic cycles."
WBD was the dominant rightsholder across Europe for live action from the Beijing Winter Olympics in February this year, in which skiing played a major part.
Last week, the international heavyweight secured rights in Finland to Ski Classics, the Europe-based long-distance cross-country skiing series.
Late November also saw it snap up multi-year rights in a swathe of markets across Europe and Asia-Pacific to top-tier biathlon action.