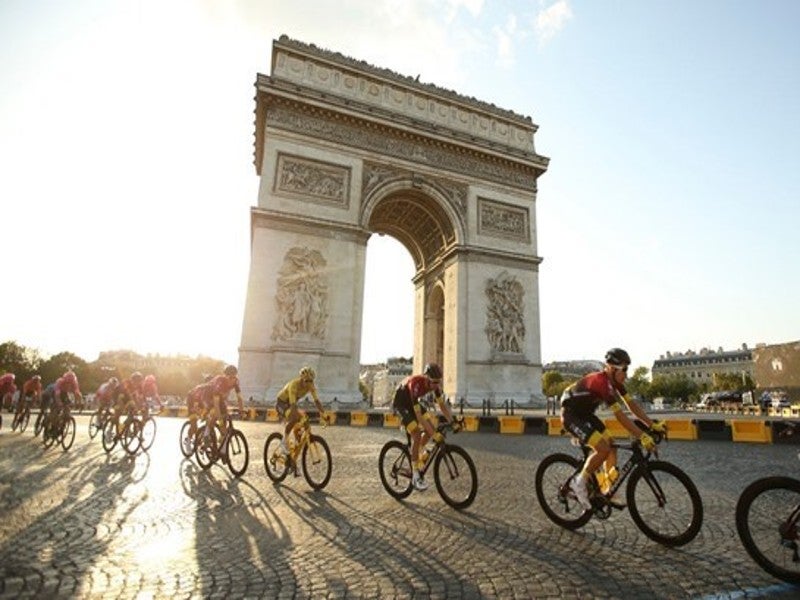 There has been triple-digit growth in the number of European viewers consuming coverage of cycling's recently completed Tour de France (TdF) via the Discovery+ online streaming service, the service's owner Warner Bros. Discovery (WBD) has announced today (July 29).
The Discovery+ viewing figures for the TdF, which began on July 1 in Copenhagen, Denmark, and finished on July 24 in Paris, are apparently up by five times compared to those recorded in 2021.
The media and entertainment giant has also claimed that viewership across all streaming platforms of its TdF coverage – Discovery+ and also the Eurosport App – has increased by 32% year-on-year.
WBD holds rights to the TdF in over 50 European markets, while coverage of the Tour on Discovery+ was made available in the following territories: Denmark (from where this year's winner, Jonas Vingegaard, hails), Finland, Italy, the Netherlands, Norway, Sweden, the UK, and Ireland.
The most recent rights deal between Eurosport and the Tour's organizers came in early 2020 and runs through the 2025 edition.
In terms of viewers of WBD's linear TdF coverage via the Eurosport broadcaster, WBD has said that overall, the audience figures are the best in five years, and that record tune-in was secured "in key markets including France, Spain, and Norway."
Compared to 2021, WBD has said that the viewing figures on Eurosport 1 and Eurosport 2 across the continent are up by 23%.
WBD covered the TdF on Eurosport 1 and Eurosport 2, on Discovery+ and via the Eurosport App, and also through its Global Cycling Network (GCN) platform.
Earlier this week, it was revealed that the TdF attracted over 45 million viewers in France, with public service broadcaster France Télévisions drawing in a total of 41.5 million viewers and around 4 million watching through Eurosport.
On France Télévisions, four stages exceeded 5 million viewers, compared to two in 2021, with a notable 6.4 million people watching the July 14 stage (Briançon-Alpe d'Huez), a record audience since 2003.
Eurosport also achieved a viewership record for its coverage of the 12th stage which averaged 218,000 viewers.
According to France Télévisions, each viewer in the country watched an average of five hours and 41 minutes of the tour, 17 minutes more than in 2021, the highest figure since 2011.